AI startup roundup: Ex-Googlers' AI marketing startup, Peter Thiel backs Cleerly
AI startup roundup: Ex-Googlers' AI marketing startup, Peter Thiel backs Cleerly
Also - Mental health chatbots, automated industrial solutions and smart canes for the visually impaired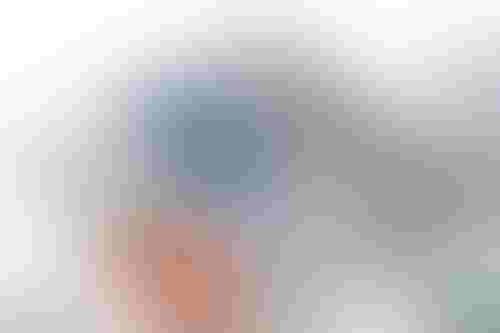 Also - Mental health chatbots, automated industrial solutions and smart canes for the visually impaired
Every week, AI Business brings you the latest startup news.
From funding rounds to acquisitions, and product launches to partnerships, AI Business covers all things artificial intelligence.
Be sure to check out the deals and products roundup and subscribe to the AI Business newsletter to get content straight to your inbox.
Funding blitz
Startup: Seedtag - Madrid-based startup creating AI tools for marketers. The company, founded by former Google employees, develops contextual AI tools that scan a webpage to determine the interests of a user.
Latest funding: $256 million, private equity round
Lead investors: Advent International
Funding plans: Seedtag will use the cash to expand outside of Europe, with eyes firmly set on the U.S.
-
Startup: Cleerly - New York-based health care startup using AI to evaluate plaque buildup in cardiac CT scans.
Latest funding: $192 million, series C
Lead investors: Fidelity Management and Research Company, T. Rowe Price
Other investors: Breyer Capital, Sands Venture Capital and Peter Thiel, co-founder of PayPal and Palantir.
Funding plans: Cleerly plans to use the funds to build out its team and further expand its commercial capabilities.
-
Startup: Woebot - A San-Francisco-based startup that's building AI-powered conversational chatbots for users to discuss mental health issues.
Latest funding: $90 million, series B
Lead investors: Jazz Venture Partners, Temasek
Other investors: Owl Ventures, BlackRock Private Equity Partners, AI Fund
Funding plans: The Woebot team will now look to increase in size, as well as expand its tech and digital therapeutics.
-
Startup: Detect Technologies - Chennai, India-based startup aiming to build cloud-based solutions to automate industrial enterprise applications.
Latest funding: $28 million, series B
Lead investors: Prosus Ventures
Other investors: Shell Ventures, Elevation Capital, Accel, BlueHill Asset Management
Funding plans: The Indian-based company will use the cash to expand into the U.S. and European markets, as well as to build out its sales and marketing teams.
-
Startup: Treble.ai - Bogota, Colombia-based startup developing a platform that enables businesses to automate their communications processes and connect WhatsApp with their preferred systems.
Latest funding: $15 million, series A
Lead investors: Tiger Global Management
Other investors: Twilio Ventures, Funders Club
Funding plans: Treble wants reach 10,000 customers in the next three years. Currently, the company has just 260. To achieve its goal, the company invest in product development, focusing on integrations with sales and customer service software.
-
Startup: Geomiq - a U.K.-based digital platform that helps manufacturers find suppliers.
Latest funding: $8.5 million, series A
Lead investors: AXA Venture Partners
Other investors: TechNexus Venture Collaborative, Samaipata, Fuel Ventures
Funding plans: Geomiq plans to further develop its software while also hiring new talent to take on clients from outside its U.K. homeland.
-
Startup: Drover AI - The Los Angeles–based startup behind PathPilot, an AI-powered IoT module for light electric vehicles designed to improve operator efficiency and profitability.
Latest funding: $5.4 million, series A
Lead investors: Vektor Partners
Funding plans: Drover has plans of hiring software engineers to build out its data dashboard. The startup is also looking to increase its presence in Europe, with the newly raised capital likely funding its expansion.
-
Startup: WeWalk - British startup developing smart canes for the visually impaired.
Latest funding: $4 million, with $2 million in equity crowdfunding and $2 million via a government grant from UKRI
Funding plans: To scale its business, the startup plans to develop partnerships in key markets, with a focus on the U.K., where it expects to grow its sales and R&D teams.
-
Startup: Deepflare - Warsaw-based startup that's developing AI and ML technologies to accelerate mRNA vaccine development.
Latest funding: $1.5 million, pre-seed round
Lead investors:  Sunfish Partners
Other investors: Lemonade Stand, Przemek Kowalczyk and Szymon Sypniewicz, co-founders of Ramp.
Funding plans: The company will look to expand its technologies to increase vaccine efficacy against current and future variants of the viruses.
-
In other news
Paris always was a dense city
Density, a San Francisco-based company that is building tools to optimize physical space, has acquired Paris-based data science company Prevision.io.
The purchase will see Prevision's data science tools added to Density's analytics platform, which informs users of how space is used, including the ability to compare the performance of spaces to one another or portfolio benchmarks.
Prevision's team will remain in Paris. The move comes as part of Density's plan to move into Europe. Along with its acquisition, the company has hired former LinkedIn senior director J C Groon, who will lead the company's team in the U.K.
"To make good on our mission – to measure and improve humanity's footprint on the world – we'll need a truly global presence, and both the Prevision team and J C will be instrumental to our future growth," said Andrew Farah, CEO and co-founder of Density.
Keep up with the ever-evolving AI landscape
Unlock exclusive AI content by subscribing to our newsletter!!
You May Also Like
---