AI Startup Roundup: Gen. Petraeus, former Australian PM − and AI
AI Startup Roundup: Gen. Petraeus, former Australian PM − and AI
Also, smarter security cams that make finding specific footage easier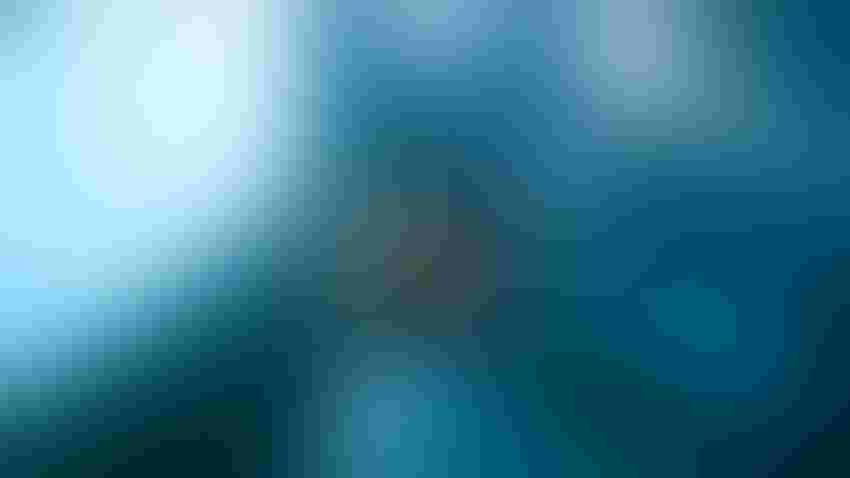 Every week, AI Business brings you the latest startup news.
From funding rounds to acquisitions, product launches to partnerships, AI Business covers everything artificial intelligence.
To keep up to date with coverage of all things AI, subscribe to the AI Business newsletter to get content straight to your inbox and follow the AI Business Podcast on Apple and Spotify.
Startup: Advanced Navigation - Australia-based company providing AI-powered inertial navigation systems and robotics technologies for sea, land and air, including underwater drones at sea.
Latest funding:$68 million, series B
Investors: AI Capital, Main Sequence, In-Q-Tel, Our Innovation Fund
Notable investors: Former Australian Prime Minister Malcolm Turnbull. Former CIA director Gen. David Petraeus will chair a new advisory committee that targets support for the company's global expansion efforts.
Funding plans: Advanced Navigation plans to use the funding to accelerate R&D programs focused on transformative robotic, navigation, photonic and quantum sensing solutions, and enhance its global sales and marketing capabilities to reach new customers.
-
Startup: MotherDuck - Seattle-based startup that just emerged from stealth. MotherDuck is developing data analytics tools built on the open source platform DuckDB.
Latest funding: $47.5 million ($35 million, series A and $12 million, seed round)
Lead investors: Andreessen Horowitz (series A), Redpoint Ventures (seed round)
Other investors: Amplify Partners, Madrona Venture Group, SV Angels and Altimeter Capital.
Funding plans: MotherDuck is currently in a private preview but plans to release a public beta in March 2023.
-
Startup: Spot AI - Based in San Francisco, Spot is developing AI solutions for smarter security cameras that can analyze video footage for insights. For example, a car wash uses the camera system to pinpoint whether damage was done to a customer's car to help resolve claims.
Latest funding: $40 million, series B
Lead investor: Scale Venture Partners
Other investors: Redpoint Ventures, Bessemer Venture Partners, StepStone Group, Modern Venture Partners
Funding plans: "This investment allows us to accelerate our expansion and help businesses continue to unlock the value of video data with industry-first AI products," said Tanuj Thapliyal, co-founder and CEO of Spot AI.
-
Startup: Cambridge GaN Devices - A fabless semiconductor company, CGD designs, develops and commercializes GaN transistors and integrated circuits. The company was spun out from Cambridge University in 2016.
Latest funding: $19, million, series B
Lead investors: Parkwalk Advisors, BGF
Other investors: IQ Capital, CIC, Foresight Williams Technology, Martlet Capital
Funding plans: "The investment will enable CGD to begin mass production of its range of GaN transistors for power applications," the startup said.
-
Startup: Loops AI - Applies proprietary machine learning models that analyze millions of data points, allowing businesses to identify trends. The company is based in San Francisco.
Latest funding: $14 million, seed round
Lead investor: Scale Venture Partners
Other investors: Cardumen Capital, Reforge CEO Brian Balfour
Funding plans: With the backing of investors, Loops wants to build a solution that " instantly delivers meaningful value," said CEO Tom Laufer.
-
Startup: Quix - an event-driven data engineering platform for building real-time applications. It is based in London.
Latest funding: $12.9 million, series A
Lead investor: MMC Ventures
Other investors: Project A Ventures, Passion Capital.
Funding plans: With the new funding, Quix said it plans to grow its team to accelerate investments in product, partnerships, community and open-source initiatives.
-
Startup: Kristal.AI - Based in Singapore, the startup is offering a digital private wealth platform.
Latest funding: $10 million, pre-series B
Investors: Chiratae Ventures, Stride Ventures, Sanadhya family, Desai Family Office
Funding plans: Kristal.AI is looking to expand into the United Arab Emirates and is currently applying for a license to operate there.
-
Startup: Private AI - Toronto, Canada-based startup developing data privacy solutions. Private AI's solution is deployed within the customers' own environment so their data is not transferred to a third-party data processor.
Latest funding: $8 million, series A
Lead investor: BDC Capital
Other investors: GIT1K, Panda Angel Partners, Microsoft's Venture Fund (M12), Differential Ventures, Forum Ventures, Shasta Ventures, Parliament Angels
Funding plans: Private AI will use the cash to fund its expansion across Europe, as well as investments in product enhancements, such as a forthcoming self-service platform.
-
Startup: Dema.ai - A Stockholm-based company developing no-code tools designed to deliver actionable insights for e-commerce.
Latest funding: $4.1 million
Lead investor: J12 Ventures
Other investors: Framtid
Funding plans: The funds will go towards hiring new data scientists and engineers.
-
Startup: Vektor AI - London-based platform that assists startup employees as they interact in real time with a mentor experienced in a chosen role and field.
Latest funding: $2.4 million, pre-seed round
Lead investors: Mosaic Ventures, Cherry Ventures
Other investors: GoFundMe CTO Ujjwal Singh, Deborah Liu, Meta's VP for Marketplace, Google product VP Bradley Horowitz
Funding plans: Vektor just launched its platform following six months of beta testing.
Keep up with the ever-evolving AI landscape
Unlock exclusive AI content by subscribing to our newsletter!!
You May Also Like
---