AI Startup Roundup: Fintech Backed by Uber, Square, Duolingo Co-founders
AI Startup Roundup: Fintech Backed by Uber, Square, Duolingo Co-founders
Also, an Israeli startup uses AI to analyze creative content, Ukrainian startup fights disinformation campaigns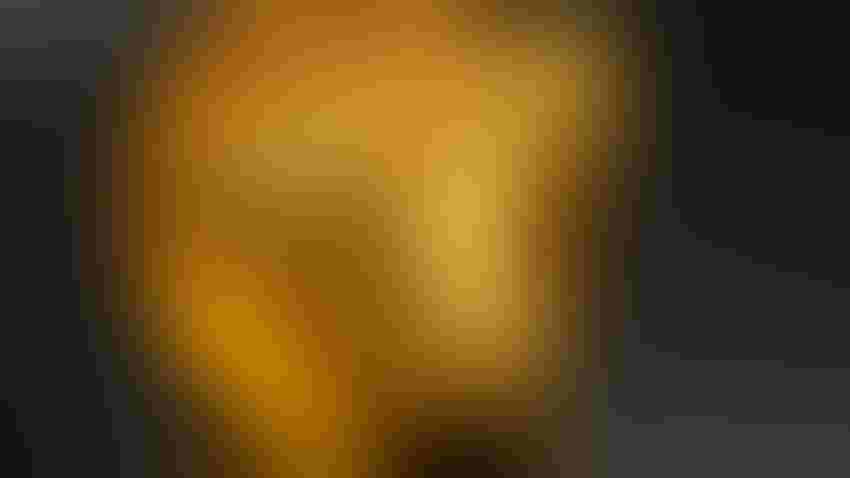 3D Animation Production Company/Pixabay
Every week, AI Business brings you the latest startup news.
From funding rounds to acquisitions, product launches to partnerships, AI Business covers everything artificial intelligence.
To keep up-to-date with coverage of all things AI, subscribe to the AI Business newsletter to get content straight to your inbox and follow the AI Business Podcast on Apple and Spotify.
Funding news
Pando
Based in San Jose and Chennai, India, Pandooffers an AI-powered fulfillment platform for enterprise supply chains. The startup's AI-powered, no-code platform Fulfillment Cloud is designed to streamline the end-to-end order-to-fulfillment process of manufacturers, distributors and retailers.
Latest funding: $30 million, series B
Lead investor: Iron Pillar and Uncorrelated Ventures
Notable investors: CVS Health Chair David Dorman, NYSE board director Tom Noonan, Scott Kirk, a partner at Bain Capital, and Paul Brown, co-founder and CEO of Inspire Brands, the parent of Dunkin' Donuts, Baskin-Robbins, Arby's and other restaurants.
Other investors: Nexus Venture Partners, Chiratae Ventures, Next47
Funding plans: Pando said the cash will be used to drive its growth across geographies and industries.
-
Range
Range is a Washington-based startup that developed an all-in-one AI wealth management platform. It aims to democratize access to top-tier financial advice and tools typically only available to the rich. It does not require minimums from clients and offers personalized guidance, ML-powered insights, financial tools and 24/7 support.
Range provides investment, tax planning, estate planning, retirement planning and insurance optimization services.
Latest funding: $12 million, series A
Lead investor: Gradient Ventures, Google's AI-focused venture fund
Notable investors: Expa (founded by Uber co-founder Garrett Camp), Red Sea Ventures, 8-bit Capital, Square co-founder Randy Reddig, Duolingo co-founder Severin Hacker, Forward Health founder Adrian Aoun and Convoy co-founder Dan Lewis, formerly of Amazon.
Funding plans: The startup plans to use the funds to grow the product and engineering teams. Range also plans to integrate its wealth management tools with various AI technologies to automate aspects of wealth and tax planning.
-
MultiOmic Health
MultiOmic Health is a London-based startup that uses AI to develop drugs to more precisely treat metabolic syndrome-related diseases. Metabolic syndrome refers to a group of conditions that occur together – such as high blood pressure, high blood sugar, excess body fat around the waist and abnormal cholesterol levels − that raises the risk of heart disease, stroke and type 2 diabetes.
Latest funding: $6.2 million, seed round
Lead investor: Hoxton Ventures
Other investors: Ada Ventures, MMC Ventures and Verve Ventures
Funding plans: Proceeds will be used to demonstrate proof-of-concept for its MOHSAIC platform in diabetic kidney disease. This platform combines ML and other AI techniques to analyze complex multi-omics patient data, systems biology simulations of disease pathways, and iterative refinement and validation of computer-modeled findings using targeted wet lab experiments.
-
Alison
Israeli startup Alison uses AI to analyze creative content, such as text, colors, characters and sounds, by converting them into metrics that can be tracked. For example, it answers such questions as what part of an image drives clicks and in which country?
Latest funding: $5.1 million, pre-seed round
Lead investors: Cardumen Capital, Crescendo Venture Partners
Other investors: Andreesen Horowitz, Bossanova Investimentos, yellowHEAD
-
SMPnet
Britain-based SMPnet is developing AI-powered software to optimize and control power grids. The software is designed to aid the delivery of renewables using existing infrastructure.
Latest funding: $1.4 million, seed round
Lead investor: Marathon Venture Capital
Funding plans: SMPnet plans to use the funds to further develop its software with a view to expanding into mainland Europe.
-
Osavul
Ukrainian startup Osavul develops AI-based software to fight disinformation campaigns and foreign information manipulation and interference.
Based out of war-torn Kyiv, Osavul's AI-based solutions use algorithms, machine learning techniques and large language models to help users identify and counteract disinformation campaigns and other malicious activities.
Latest funding: $1 million, seed round
Lead investor: SMRK
Funding plans: Osavul said it plans to improve its technology with a view to entering the international market to "assist democratic societies in protecting their states, businesses and people from growing threats."
Acquisition news
Databricks is acquiring Okera, an AI-centric data governance platform to supplement its Dolly 2.0 open-source language model designed for commercial use.
Okera simplifies data visibility and transparency to help address issues such as bias. It offers an intuitive, AI-powered interface to automatically discover, classify and tag sensitive data such as personally identifiable information (PII). It also provides a self-service portal to audit and analyze sensitive data usage and helps ensure uniform governance.
Databricks, whose platform organizes and processes big data in the cloud, said Okera will be integrated into its Unity Catalog data governance layer for all data and AI workloads.
Okera co-founder Nong Li is widely known for creating Apache Parquet, the open-source standard storage format the industry uses. Databricks was founded by the creators of Apache Spark, an open-source analytics engine for large-scale data processing.
Terms of the deal were not disclosed.
Keep up with the ever-evolving AI landscape
Unlock exclusive AI content by subscribing to our newsletter!!
You May Also Like
---