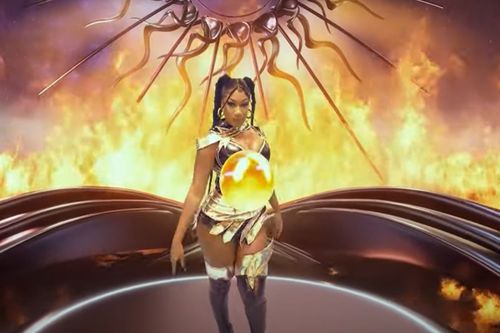 Also – ML productivity monitoring, Meta engineers' ML framework and GPT-3 powered AI copywriter
Every week, AI Business brings you the latest startup news.
From funding rounds to acquisitions, product launches to partnerships, AI Business covers everything artificial intelligence.
Be sure to check out the weekly news roundup and subscribe to the AI Business newsletter to get content straight to your inbox.
Funding blitz
Startup: Arthur.ai - New York-based platform that monitors the productivity of machine learning models. It looks at accuracy and data drift, explainability and transparency, as well as bias detection and mitigation.
Figure 1:

Latest funding: $42 million, series B
Lead investors: Greycroft, VC that has previously backed Bumble, HuffPost and Venmo, and Acrew Capital
Other investors: Plexo Capital, Index Ventures, BAM Elevate
Funding plans: In an announcement, the company said the raise will "accelerate our mission to make AI work for everyone." Arthur plans to scale up its investment in research and client functions like customer success.
-
Startup: Juno (formerly OnJuno) - India-based fintech startup for crypto devotees. Its founders were behind the similar, though now-defunct, decentralized platform Nuo.
Latest funding: $18 million, series A
Lead investor: ParaFi Capital's Growth Fund
Other investors: Greycroft, Jump Crypto, Abstract Ventures, Uncorrelated Fund.
Funding plans: Juno is launching JCOIN, a token to reward customers for using its platform.
-
Startup: Kumo - Based in San Francisco, the startup has developed an ML-powered graph platform enabling organizations to make more intelligent predictions.
Latest funding: $18 million, series B
Lead investor: Sequoia, the storied VC firm behind such names as Google, Apple, PayPal, LinkedIn, Zoom and many others
Other investors: A Capital, SV Angel
Funding plans: Kumo plans to increase its team size. The startup also wants to expand its R&D work, focusing on data analytics and model management.
-
Startup: AmazeVR - Based in Los Angeles, AmazeVR offers virtual reality experiences for concerts. The startup recently ran a series of VR concerts for rapper Megan Thee Stallion.
Latest funding: $17 million, series B — bringing its total series B capital to $32 million
Lead investors: Mirae Asset Capital
Other investors: LG Technology Ventures, Krafton, Smilegate Investment, GS Futures
Funding plans: Having also recently struck a partnership with K-pop giant SM Entertainment, AmazeVR plans to use the cash to expand. It's seeking more AI engineers and VFX artists and wants to launch a music metaverse service across all major VR app stores in the first half of 2023.
-
Startup: Hofy - London-based startup developing remote managing platforms.
Latest funding: $15 million, series B
Lead investor: CNP
Other investors:  Stride, 20VC, Day One Ventures, Kindred Capital, Activum and TrueSight.
Funding plans: The startup said it will use the capital to expand its services. Alongside its raise, Hofy announced former Amazon vice president Mike Roth has joined the company's board.
-
Startup: Invisible AI - Headquartered in Palo Alto, the startup develops AI solutions for manufacturing. The likes of Toyota Motor North America use its systems to obtain insight into their assembly lines.
Latest funding: $15 million, series A
Lead investor: Van Tuyl Companies (VTC)
Other investors: FM Capital, 8VC, Sierra Ventures, K9 Ventures, Vest Coast Capital
Funding plans: Invisible AI said the funding will be used to grow the team and meet rapidly growing demand from existing and new customers.
-
Startup: Regie.ai - San-Francisco-based SaaS platform powered by OpenAI's GPT-3. Regie.ai uses generative AI to create copy - it's designed for marketing teams and can suggest improvements based on campaign results.
Latest funding: $10 million, series A
Lead investor: Scale Venture Partners
Other investors: Foundation Capital, South Park Commons
Funding plans: Regie will use the cash for product development as the company continues to add features to its platform.
-
Startup:  TrueFoundry - Based in San Francisco, TrueFoundry was built by former Meta engineers. Its solution is designed to build ML platforms at speed and is deployable on AWS and Microsoft Azure, among others.
Latest funding: $2.3 million, seed round
Lead investor: Surge, Sequoia Capital India
Other investors: Former GitHub India GM Maneesh Sharma, Deutsche Bank Global CIO Dilip Khandelwal and Kaggle founder Anthony Goldbloom.
Funding plans: TrueFoundry wants to increase its team size and take its platform public, Abhishek Choudhary, TrueFoundry's CTO, told TechCrunch.
Keep up with the ever-evolving AI landscape
Unlock exclusive AI content by subscribing to our newsletter!!
You May Also Like
---