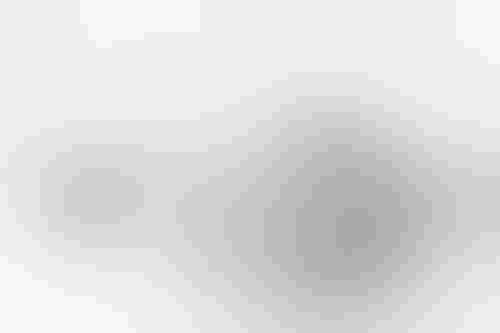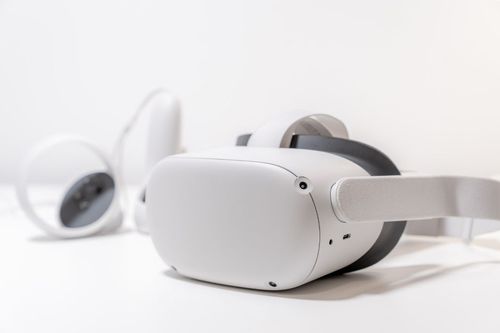 Live streaming in AR, detecting metals with AI and data analytics
AI Business brings you the latest startup news.
From funding rounds to acquisitions, product launches to partnerships, we cover it all.
Be sure to check out our deals and products roundup and subscribe to the AI Business newsletter to get our content straight to your inbox.
VR 'without the headset' startup raises $5M
U.S.-based Portals has closed a $5 million seed funding round.
The startup is hoping to build VR environments without the need for a headset.
Its browser-based platform is powered by Solana, a public, open source blockchain used by many decentralized applications, as well as for smart contracts and NFTs.
Users would click a link to enter a VR environment without the need for a headset.
Greylock Partners led the funding round, which included participation from Multicoin Capital, Solana Ventures and Foundation Capital among others.
Among other notable investors was Justin Kan, co-founder of live video platform Twitch.
AI-enabled Esme Learning raises $15M
Digital learning platform developer Esme Learning has a secured $15 million investment from Hercules Capital.
Students using the Esme platform are guided by AI coaches that provide personalized feedback and insights into their progress.
Since 2019, the company has grown from 2 to over 160 people, struck contracts with four of the world's top ten universities, and served learners in over 100 countries. The new investment brings its total investment to $38.5 million.
Last August, Esme CEO David Shrier bemoaned tech-based education products available at the onset of the pandemic in an interview with AI Business, describing them as "horrifically bad." To improve things, he suggested AI was needed to improve online learning so schools could better understand how a student acquires knowledge.
Firebolt - cheaper data analytics
Firebolt has raised $100 million in series C funding, in a round led by Alkeon Capital.
The startup provides cloud data warehouse solutions and is based in Tel Aviv.
Other participants in the round included Sozo Ventures, Glynn Capital and existing investors Zeev Ventures, among others.
Also announced was the hiring of new CTO Mosha Pasumansky, formerly of Google's BigQuery team.
The new hire will lead the company's new Seattle office. The startup said it has almost doubled in the past six months to 200 team members in 25 countries.
Fobi AI integrates with Square
AI data analytics firm Fobi has partnered with the Jack Dorsey-owned fintech firm Block.
The collaboration will see Fobi's tech integrated into Block's Square platform. The partnership includes the availability of the Fobi app on the Square App Marketplace for businesses of all types and sizes.
Users will be able to integrate all their data into one unified dashboard and extract real-time insights to make informed business decisions.
Upon the announcement, Fobi said the lunch would help drive revenue for the company.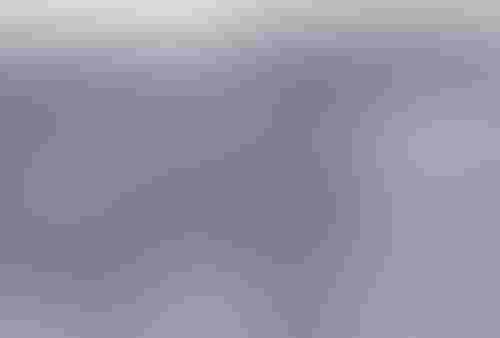 Gates-backed KoBold Metals raises $192M
KoBold Metals, a startup that aims to use artificial intelligence to find metals needed for electric-vehicle production, has raised $192.5 million in series B funding.
Mining company BHP Group, Apollo Projects, Bond Capital and the Canada Pension Plan Investment Board, Canada's largest pension fund were among the investors.
Scott Belsky, chief product officer at Adobe and John Zimmer, president of ride-hailing firm Lyft, also backed the AI startup.
KoBold's AI informs users where to procure land, what data to collect and where to drill. Its system uses publicly available data from company disclosures and government sources, as well as historical information from partner firms.
$13M raised by Acrion in series A
Arcion, formerly Blitzz, has closed a $13 million series A round, led by Bessemer Venture Partners.
As part of its investment, Bessemer VP Sakib Dadi joined the Arcion board of directors.
Software firm Databricks was among the other investors.
The startup offers analysis tools that replicate production databases between platforms.
AI subterranean mapping startup nabs $29M
Exodigo, a tech startup combining 3D imaging, sensors and artificial intelligence for use in subterranean mapping, has raised $29 million in seed funding.
Zeev Ventures and 10D Ventures led the round, which included participation from SquarePeg Capital and JIBE Ventures.
Strategic industry leaders Tidhar Construction, Israel Canada and WXG also joined the round.
Exodigo's platform is now commercially available, with its nonintrusive subterranean mapping platform seeing potential deployments in construction, mining and utilities.
Following its funding announcement, the startup revealed plans to commence pilot projects in California, Florida and Texas, as well as plans to expand into the former.
Identifying manufacturing defects with AI
Overview has raised $10 million in series A funding.
The startup is developing a platform to identify manufacturing defects on production lines.
Blumberg Capital led the funding round, with the likes of Momenta, Bian Capital and GV also participating.
Beem lets you live stream yourself in AR
Beem has raised $4 million in seed funding to further develop its augmented reality tech.
The London-based firm's app enables two-way audio group calls in AR for up to 25 people. Users can also live stream in AR. 
Previously known as HoloMe, the startup saw the likes of 5 Lion, Ascension Ventures and Grouport Ventures back it.
It plans to use the newly secured capital to expand its team and further develop its AR tech.
To keep up with news coverage, subscribe to the AI Business newsletter.
Keep up with the ever-evolving AI landscape
Unlock exclusive AI content by subscribing to our newsletter!!
You May Also Like
---