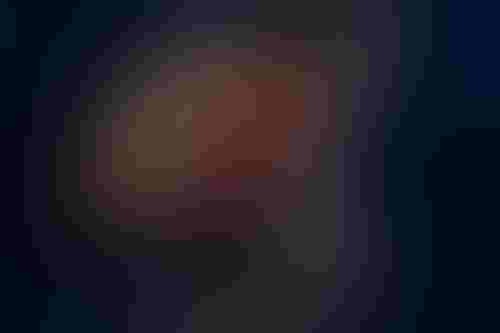 Also – Where 'Antman' star Paul Rudd, Saints QB Drew Brees and AI pioneer Yoshua Bengio are investing
Every week, AI Business brings you the latest startup news.
From funding rounds to acquisitions, and product launches to partnerships, AI Business covers all things artificial intelligence.
Be sure to check out the deals and products roundup and subscribe to the AI Business newsletter to get content straight to your inbox.
Funding blitz
Startup: Insilico Medicine - Hong Kong-based startup developing AI platforms for drug development in cancer treatments.
Latest funding: $35 million, series D (adds to $60 million in the earlier part of the round)
Lead investor: Prosperity7 Ventures
Previous round investors: Deerfield, Warburg Pincus, Qiming Venture Partners, B Capital Group
Funding plans: Insilico's newly secured cash will go towards further innovating its platform.
-
Startup: Presto – Founded by an MIT grad student, the Redwood City, California-based restaurant tech startup developed tablets for pay-at-the-table functionality and conversational AI tools for restaurant drive-thrus.
Latest funding: $100 million ($60 million from revised merger terms with a SPAC called Ventoux CCM Acquisition Corp. plus $40 million from unnamed sources.)
Lead investor: Cleveland Avenue
Funding plans: The cash injection will help accelerate the deployment of its technology throughout the restaurant industry.
-
Startup: OM1 - Based in Boston, OM1 provides clinical data for medical research and personalized precision medicine.
Latest funding: $85 million, series D
Lead investors: Breyer Capital, D1 Capital Partners, Kaiser Permanente
Other investors: 7wire Ventures, General Catalyst, Glikvest, Polaris Partners, Scale Venture Partners
Funding plans: OM1 will look to expand its data networks using the newly raised capital.
-
Startup: Supremind - Shanghai-based developer of AI-based video, big data analysis tools for use in smart cities.
Latest funding: $59 million, series C
Lead investor: Zhangjiang Innopark
Other investors: Linear Capital, Guochuang Zhongding
Funding plans: Funds will go towards R&D for new products and technologies. The company also wants to develop new operating systems.
-
Startup: Nightfall - San Francisco-based developer of ML-powered cloud data protection platforms for identifying and detecting business-critical data.
Latest funding: $40 million, series B
Lead investor: Westbridge Capital
Other investors: Bain Capital Ventures, Antman star Paul Rudd and former New Orleans Saints quarterback Drew Brees.
Funding plans: Nightfall plans to grow its team size, scale its platform and expand its list of partners.
-
Startup: Finix Payments - San Francisco-based fintech developing a payment processing platform for businesses.
Latest funding: $30 million, venture round
Investors: PSP Growth, VamosVentures, Lightspeed Venture Partners, Inspired Capital Partners, Insight Partners
Funding plans: Finix will use the funds to reach its goal of creating "the most accessible financial services ecosystem in history."
-
Startup: Jiminny - London-based provider of sales software. Jiminny's "conversational intelligence" platform analyzes sales dialogue with customers.
Latest funding: $16.5 million, series A
Lead investor:  Kennet Partners
Funding plans: Jiminny plans on doubling its R&D budget, focusing on solutions to analyze emotion in video. The company also wants to expand internationally.
-
Startup: Spin Technology - Palo Alto, California-based company that's developing AI-powered SaaS data protection
Latest funding: $16 million, series A
Lead investor: Blueprint Equity
Other investors: Santa Barbara Venture Partners, Blue Venture Investors
Funding plans: Spin will use the funds to accelerate growth and expand its SaaS offerings.
-
Startup: Expedock - Based in Palo Alto, California, Expedock uses AI to automate accounting processes for logistics and freight providers. It guarantees 99.97% data entry accuracy or your money back.
Latest funding: $13.5 million, series A
Lead investor: Insight Partners
Other investors: VMG Catalyst, Pear and Neo, and executives from Project 44, Salesforce, Meta, eBay and Clearmetal.
Funding plans: Expedock will use the funding to expand its team.
-
Startup: Abridge – Pittsburgh, Pennsylvania-based medical conversation AI startup offering an audio-based system to record and summarize medical conversations.
Latest funding: $12.5 million, series A (continuation of its series A which saw it raise $10 million last October).
Lead investor: Wittington Ventures
Other investors: Whistler Capital Partners, Pillar VC, Union Square Ventures and noted AI pioneer Yoshua Bengio.
Funding plans: Abridge said the cash will contribute to growing its team and expanding its research and development to further improve and automate document workflows.
-
Startup: DataProphet - Cape Town-based developer of machine learning and AI systems that aim to make manufacturing more efficient.
Latest funding: $10 million, series A
Lead investor: Knife Capital
Other investors: Norican Group, Industrial Development Corporation
Funding plans: The funding provides DataProphet with the capital to invest further in its industrial AI product set while facilitating targeted growth in selected geographies and manufacturing verticals.
-
Startup: Yoodli - Seattle-based startup developing an AI software platform that analyzes speech to provide users with tips for improving communication skills.
Latest funding: $6 million, seed round
Lead investors: Madrona Venture Group, Cercano Management  
Other investors:  J4 Ventures, Ascend
Funding plans: Yoodli's seed funding will be used to support its product development and as well as expansion of its sales and marketing output.
-
Startup: QuiX Quantum - Dutch quantum processor company attempting to develop a photonic quantum computer.
Latest funding: $5.59 million, seed round
Lead investors: PhotonDelta, FORWARD.one, Oost NL
Funding plans: The company plans to launch its new generation 50 qumode processor in 2023, with possible use cases ranging from medical to infrastructure development.
-
Startup: CleanRobotics – Longmont, Colorado-based company behind TrashBot, the automated recycling system that sorts waste at the point of disposal.
Latest funding: $4.5 million, series A
Lead investor: Melco International Development Limited
Other investors: SOSV/HAX, Undivided VC, Longmont Evergreen Opportunity Fund.
Funding plans: CleanRobotics is looking to expand into Asia, with the cash to go towards making new hires and improving its manufacturing output.
-
In other news
UiPath acquires Re:infer
RPA provider UiPath has acquired Re:infer, an NLP company focused on unstructured documents and communication.
Founded in 2015 by scientists from the Centre for Artificial Intelligence at University College London, Re:infer uses ML to mine context from messages and transform them into actionable data. 
Re:infer's product capabilities are now available to UiPath customers in private preview.
"The acquisition of Re:infer expands on these capabilities by further unlocking the value of the vast amounts of unstructured data within an organization," Ted Kummert, executive vice president for product and engineering at UiPath, wrote in a blog post.
Pantastic buys LimeSpot
Pantastic Networks, an e-commerce platform for small brands, has acquired LimeSpot, an AI-powered e-commerce personalization app.
LimeSpot is used by e-commerce brands, including Volcom, Crocs and Under Armour. They use its personalization and merchandising solutions to improve discovery, increase conversion and drive additional sales.
"LimeSpot's AI-powered personalization application allows brands to be highly efficient so they see consistent, meaningful growth in their business while delighting their customers," said Pantastic co-founder and CEO Scott Rafer.
LimeSpot is Pantastic's third e-commerce-related acquisition. It previously brought UpOrder (formerly Spently), which develops customizable transactional emails for Shopify; and CartHook, which offers one-click post-purchase offers.
No financial details were disclosed.
Signal AI purchases Kelp
AI-powered communication and PR provider Signal AI has acquired Kelp Inc., a provider of corporate reputation insights.
Kelp's tools will utilize Signal's external intelligence data in a move the companies suggest will "enable executives to make more informed decisions to shift their strategies, capitalize on emerging opportunities and mitigate rising risks."
"At Signal AI, we're already providing executives with external intelligence to help them cut through the noise and understand which topics and events are impacting their reputation," said David Benigson, CEO of Signal AI.
"Together with KELP, we'll turn this data into truly actionable insight for our customers."
Kelp's team will join Signal AI as full-time employees, including co-founders Dan Gaynor and Shann Biglione. No financial details of the transaction were published.
Keep up with the ever-evolving AI landscape
Unlock exclusive AI content by subscribing to our newsletter!!
You May Also Like
---