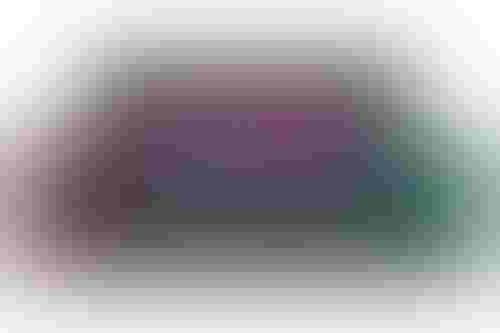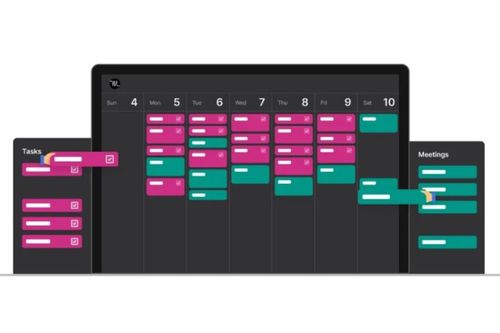 Also – Alibaba Cloud putting $1 billion into its global partner ecosystem
Every week, AI Business brings you the latest startup news.
From funding rounds to acquisitions, product launches to partnerships, AI Business covers everything artificial intelligence.
Be sure to check out the weekly news roundup and subscribe to the AI Business newsletter to get content straight to your inbox.
Funding blitz
Startup: DataGuard - Munich-based software-as-a-service (SaaS) startup. Its offerings cover privacy, information security and compliance — with some 3,000 enterprises using its products across 50 countries. DataGuard also has offices in Berlin, London and Vienna.
Latest funding: $61 million, series B
Lead investor: Morgan Stanley Expansion Capital
Other investors: One Peak; Kreos Capital; Celonis co-founder Bastian Nominacher; Hanno Renner, co-founder of Personio; and Hybris co-founder Carsten Thoma
Funding plans: The proceeds will fuel DataGuard's expansion across Europe and the U.S. and further accelerate the development of its all-in-one software platform.
-
Startup: Signzy - Bangalore, India-based fintech developing digital onboarding solutions for banks.
Latest funding: $26 million, series B
Lead investor: Gaja Capital - Mumbai-based private equity firm focused on the finance and education markets
Other investors: Vertex Ventures, Arkam Ventures
Funding plans: The newly raised capital will expand its No-Code Workflow Digitalization platform.
-
Startup: Disperse - London-based startup developing AI technologies to improve construction site productivity.
Latest funding: $16 million, series B
Lead investor: 2150 - Venture Capital backing tech-relation construction startups
Other investors: Kindred Capital, Northzone
Funding plans: The cash will go towards accelerating its efforts in the U.S. as well as launching a new, as yet-to-be-revealed product, CEO Felix Neufeld told TechCrunch.
-
Startup: Motion - San Francisco-based startup developing AI tools to improve and optimize schedule planning.
Latest funding: $13 million, series A
Lead investor: SignalFire - San Francisco-based venture capital that invests in seed stage companies
Other investors: 468 Capital; OpenAI CEO Sam Altman; Michael Seibel, co-founder of Twitch; the late Cyrus Mistry and former chair of the Tata Group
Funding plans: Motion said it will use the money to invest in its product and engineering teams. The startup is also looking to improve its task planning automation algorithm.
-
Startup: Prewave - Based in Vienna, Prewave's AI platform predicts risks affecting an enterprise's supplier. The company, spun out of the Vienna University of Technology, boasts Toyota, Audi, PWC and AB InBev among its clients.
Latest funding: $10 million, series A
Lead investor: KOMPAS and Ventech - both backers in Prewave's seed round
Other investors: IST cube; seed + speed; aws Gründerfonds; Segnalita; Speedinvest; and Working Capital Fund
Funding plans: Further develop the business, create a multi-tier supply chain risk solution covering the full risk life cycle.
In other news
Alibaba Cloud investing $1 billion in global expansion
Alibaba is investing $1 billion to upgrade its global partner ecosystem over the next three fiscal years. It plans to support its partners' technology innovation and market expansion. The investment includes financial and non-financial incentives such as funding, rebates and go-to-market initiatives, the company said.
Alibaba Cloud's ecosystem partners include resellers, technology partners such as the ISV (Independent Software Vendor), SaaS vendor and SI (Systems Integrator), as well as service and consulting partners. The hyperscaler has 11,000 partners worldwide including Salesforce, VMWare, IBM, Fortinet and Neo4j.
"Our revamped partner strategy prioritizes our partners' growth. By continuing to support our partners' business expansion, we can build an inclusive ecosystem benefiting partners and customers," said Selina Yuan, president of Alibaba Cloud Intelligence, in a statement.
IMAX buys AI video quality startup
IMAX Corp., the Canadian company that designs cameras and cinema projection systems based on its namesake, has acquired AI startup Ssimwave.
Ssimwave offers AI-powered video quality solutions and its system has been used on streaming platforms including Display+ and Paramount+.
It was acquired by IMAX for $18.5 million in cash and $2.5 million in stock, with additional earnout consideration of $4 million, subject to achieving certain goals.
Ssimwave will retain its name, office and staff; its engineers will work with the new owner's post-production and technology teams on new solutions for video quality.
Women in AI event
The nonprofit Women in AI is hosting its first free startup community event to discuss how AI can help startups scale. It will take place at Wayve Technologies in North London on Sept. 29.
Muddy Machines CEO Florian Richter, Wayve's Naama Zahavi and BotsAndUs CEO Oana Jinga are among the panelists set to attend.
"We are excited to learn from the founders and product owners that are making these critical decisions now and discuss their experience on AI implementation and its potential to influence growth," said Maria Vasileva, Women in AI U.K.'s partnerships and startup lead.
You can book a free place for the event via Eventbrite.
Keep up with the ever-evolving AI landscape
Unlock exclusive AI content by subscribing to our newsletter!!
You May Also Like
---