AI Summit London 2022: Editors' picks of the best sessions to catch
AI Summit London 2022: Editors' picks of the best sessions to catch
AI Business editors bring you their recommendations of not-to-miss keynotes and panels.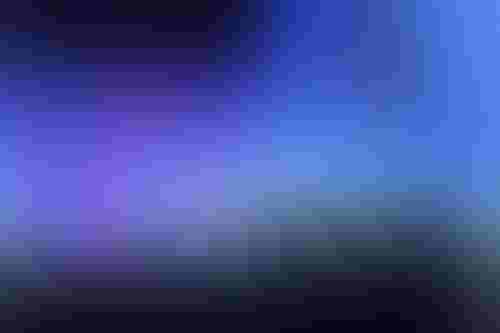 AI Business editors bring you their recommendations of not-to-miss keynotes and panels.
The AI Summit London is coming up! With a new venue, a new look and an even bigger lineup than ever before, it's set to be a show not to miss this June 15 and 16 in London.
But with so much going on, how can you be sure what to watch? The team from AI Business brings you their picks for the sessions you should be watching at the upcoming event.
Don't have tickets yet? There's still time to attend and sponsorship positions are still available – check out our website for more details.
Day One: June 15
How to Create a Culture of Responsible AI
11:50 AM-12:05 PM
The responsible AI journey at H&M Group - from practice to principles

When governance and community go hand in hand, magic happens

The power of storytelling for creating awareness and engagement
Speaker: Linda Leopold, head of responsible AI & data, H&M Group
For Every AI Success There Are Seven That Don't Succeed – Tackling A Challenging Statistic Like This and What It Means in Industry
2:00 PM-2:40 PM
A frank discussion on the technical issues which lead to failures and why they are so important - these failures are often the ones that lead to eventual success.
Speakers: Zoe Webster, director of AI, BT and Sue Daley, director of tech and innovation, techUK
Preparing for AI Risks – Leadership Engagement, Governance Framework & People
2:25 PM-3:05 PM
The use of AI in financial services can lead to substantial benefits, from enhancing employee and customer experiences to improve back-office operations. At the same time, AI can also bring risks that must be addressed with the right governance approaches. How can financial institutes prepare for AI Risks?
Speakers: Javier Campos, head of Data Labs UK&I and EMEA, Experian and Angel Serrano, head of data science & analytics, Santander
Navigating Through Regulatory Process for AI Innovators in Health and Care
3:35 PM-4:15 PM
Going through the regulatory process for an AI device can be quite daunting for anyone trying to innovate in health and care - from data access to post market surveillance. There are different legislations and pieces of guidance to take into account, which can create a complex picture for innovators to navigate. However, the NHS AI Lab is keen to change this through the creation of a multi-agency-advisory-service (MAAS). This session will highlight some of the common issues faced by innovators, how to avoid making those common mistakes and how MAAS will eventually help to make this journey smoother.
Day Two: June 16
AI Recommendation Systems – Giving Customers More of What They Love
10:05 AM-10:30 AM
It's all about giving customers more of what they love. AI-driven recommendation systems can predict the user's product preferences based on their data, and thus significantly boost Click-through-rates (CTR), revenue, conversion rate, and generate higher ROI. What are the AI recommender systems available? How do we tailor them to meet business needs?
Improving Affiliated Marketing Program and Optimizing Advertising Spend with AI and ML
11:25 AM-11:50 AM
From identifying the right channels to market products to identifying the perfect set of influencers, what are the different ways AI can be used to improve affiliated marketing programs? How can AI help to optimize marketing budget and drive higher return from digital advertising?
Automating Risk Management with RPA & AI
1:30 PM-1:55 PM
Risk awareness and early warnings

From noise to action with RPA

Automating risk management with ML & AI
Speaker: Eric Tyree, senior vice president of AI & innovation and head of AI labs, Blue Prism
What Role Does Diversity and Inclusion Play in AI?
2:50 AM-3:20 PM
Bias in AI development has been a growing concern as its use increases across the world. The lack of women and people of color, for example, in research and engineering can lead to products with built-in gender and racial biases. While a 100% elimination of bias in AI seems impossible, tech leaders are navigating the ethical implications of AI and adopting ways to balance AI model fairness. What are the fundamental causes of AI bias? What role do diversity and inclusion play in AI?
Speakers: Melvin Lopez-Corleone, senior RegTech specialist, external engagement lead, Bank of England; Angelica Stephenson, senior technical product manager, apps and partner content, Sky; Simone Pang, data scientist, diversity & inclusion, HSBC and Tania Duarte, co-founder, We and AI
Figure 1: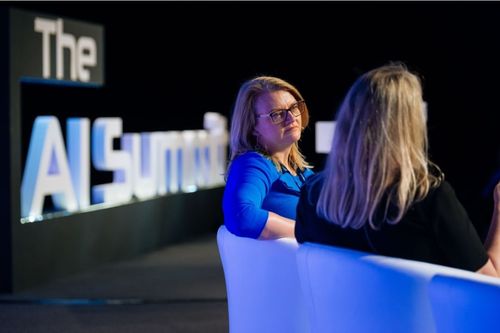 Keep up with the ever-evolving AI landscape
Unlock exclusive AI content by subscribing to our newsletter!!
You May Also Like
---