AI Summit London 2022: What you shouldn't miss
AI Summit London 2022: What you shouldn't miss
Featuring: Big Tech decision-makers, insightful analyses, training sessions, quantum computing sessions, demos – and a live hackathon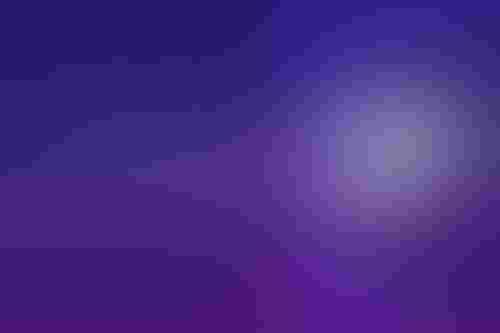 Featuring: Big Tech decision-makers, insightful analyses, training sessions, quantum computing sessions, demos – and a live hackathon
Next week's AI Summit London conference (June 15-16) will bring together leaders from notable brands, including Google, Meta, Amazon, TikTok, Snap, IBM, Intel, Microsoft, DeepMind, JPMorgan Chase, Morgan Stanley, Barclays, BP, Aramco, Johnson& Johnson, Fujitsu, H&M and many others.
Keynote and session topics include future trends in AI, rethinking leadership in the AI era, translating AI research into impact, defense AI, NLP and conversational AI, developing data-driven insights, responsible AI, medical AI, the regulatory landscape as well as case studies from easyJet and others.
Industry tracks include finance, health care, retail and e-commerce, media and entertainment.
What's new this year: The Quantum Computing Summit on Day 2 and a live hackathon.
Hear from analysts at sister research firm Omdia about what they most look forward to at the summit:
Natalia Modjeska, research director, AI and Intelligent Automation
First and foremost, I'm looking forward to meeting as many people as possible and learning about their AI journeys: the good, the bad, the ugly. As a conference chair for Day 2 Headliner track, I'm also looking to connect AI pioneers and tech innovators with enterprises implementing these technologies, so that they can draw on the wisdom of the early adopters and get to value faster.
Finally, responsible AI use is a major topic of this year's conference. I'm very excited by the amazing roster of speakers and panelists sharing their experiences and lessons learned for AI governance and responsible AI implementation.  
Josh Builta, research director, AI and IoT
I am looking forward to interacting with the diverse audience that only AI Summit brings together. Not only will key decision-makers from tech giants be in attendance, innovators including those participating in the Hackathon will also be there. Add to that a rich collection of analysts, media and other experts and it's a truly unique group all in one venue.  
Looking at the agenda, one key topic I am excited to hear about is quantum computing. While there has been considerable talk about how the processing power unleashed by quantum will eventually have a massive impact on business, it will be great to hear which specific technical breakthroughs are making this possible, what early use cases are emerging, and of course how enterprises are (or are not) preparing for this.
And I am also very keen on participating in discussions on ethics and fairness in AI. While we all agree the power of AI is tremendous, we also recognize the technology must be implemented and used responsibly or it can do more harm than good.
Mark Beccue, principal analyst, AI and NLP
AI Summits always provide a really good sense of the pulse of the market as a whole. Since I get to chair a conference track each day, the collective picture of the AI market really forms up for me. Add that to the myriad of one-on-one conversations and you get a really valuable snapshot of where enterprise AI is headed.
Alexander Harrowell, senior analyst, Advanced Computing and AI
As the chair for the AI at Scale track on Day 2, I am looking forward to hearing about the realities of training and operating state-of-the-art AI models and using the new generation of specialized AI accelerator silicon.
How are enterprises coping in a world where not only is the data center a computer, it's one that needs to be customized down to the silicon for the data set and algorithm it's running? I am especially keen on getting to grips with the hardware that the Teardowns team will be showing and to see what strange and amazing things the hackathon participants create.
Bradley Shimmin, chief analyst, AI and Data Analytics
I always look to live shows such as AI Summit to download the latest in AI thought, technology, and best practices. To that end, I'm really looking forward to DeepMind's Colin Murdoch speech on June 15 (9:25 am local time) about how the industry can best translate AI research and innovation into actual social-economic impact. 
This year, I'm super-amped to experience what is a first for AI Summit, a live onsite Hackathon! I seriously adore the bravery and talent on display with competitions like this − I'm looking at you Tableau Iron Viz! The hands-on, practitioner showcases let participants display their skills.
Sam Lucero, chief analyst, Quantum Computing
The topic I'll be most excited to discuss and learn about at the Quantum Computing Summit is how enterprises are engaging with and adopting quantum computing technology today. We have amazing companies, such as Saudi Aramco, Johnson & Johnson, Barclays, Rolls-Royce, and many others discussing their approaches to adoption and providing valuable 'lessons learned' insights to our audience.
Keep up with the ever-evolving AI landscape
Unlock exclusive AI content by subscribing to our newsletter!!
You May Also Like
---