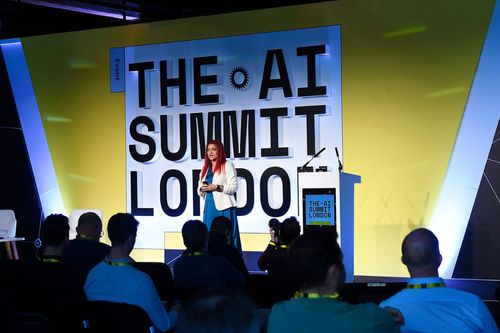 Defense, quantum and responsible AI were among the major talking points
AI Summit London 2022 has drawn to a close. AI experts from around the world gathered at the stunning Tobacco Docks venue amid a searing heatwave to discuss all things tech.
High-profile guests included a hologram of Volodymyr Zelenskyy and U.K. business secretary Kwasi Kwarteng.
But amid the glitz, glamor and heat of the British summer, what were the major talking points? AI Business rounds them up below.
Responsible AI
Before the London Summit, responsible AI was already a hot topic across the industry. But the show itself further highlighted its importance and focus across the AI community.
Nearly every session or keynote referenced using AI in responsible and ethical ways.
Most notably, DeepMind's chief business officer Colin Murdoch (pictured below) stressed the need to take time and serious thought and not to rush formulating responsible practices.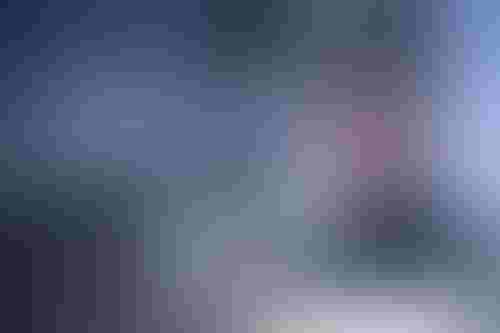 Should companies apply ethical approaches to developing and deploying AI, bigger technological breakthroughs will be on the horizon, Murdoch added.
"AI isn't hype, it has the potential to change the lives of billions, and it's happening today," he said.
Murdoch wasn't alone in addressing responsible AI – leading speakers from NATO, AstraZeneca, Bank of England, IBM, the Ministry of Defense and Direct Line Group all provided expertise on how to approach and apply ethically sound AI.
A highlight addressing this was the speech from Linda Leopold, head of responsible AI and data at H&M Group. She offered three guideposts that would help brands build a culture to cultivate responsible AI.
Leopold said the key principles underpinning responsible AI are fairness, transparency, collaboration, respecting privacy and security.
She said it is important to build awareness but also have a plan of action. "We have to make people embrace them," she added.
Defense
The opening of the AI Summit London marked 112 days since Russia invaded Ukraine. As such, defense and security were high among the talking points, with the U.K. choosing to unveil its new national AI defense strategy at the event.
The document details core areas required to maintain momentum for an ever-more technological battlefield.
Several high-profile defense officials spoke at the show to showcase the strategy, including Jeremy Quin, the U.K. minister for defense procurement, Lt. Gen. Tom Copinger-Symes CBE (pictured below), director of military digitization in the U.K. Strategic Command and Laurence Lee, second permanent secretary of the Ministry of Defense. They all warned that state and non-state actors are increasingly using AI to counter conventional military operations.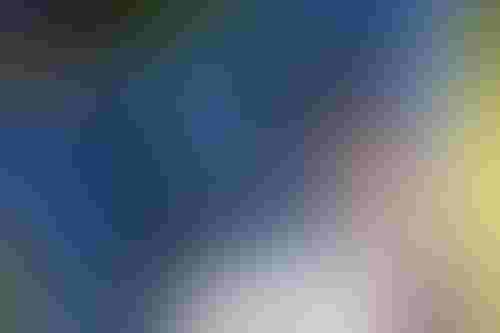 NATO's head of data and AI policy, Nikos Loutas, also said in a speech that future conflicts could be won, lost or heavily impacted by the uses of AI technology.
Arguably the most remarkable talking point from the show was the appearance of Volodymyr Zelenskyy in hologram form. An address by the Ukrainian president was broadcast at the AI Summit and other tech events across Europe in which he appealed for help from technologists to start rebuilding his war-ravaged country.
"Our goal is to make Ukraine the freest digital state in the world," said Zelenskyy to thunderous applause from the audience. "Ukraine is a chance for a global digital revolution − a chance for every technology company and a chance for every visionary to show their value, skills, technologies and ambitions."
Quantum
The AI Summit was co-located with its sister event, the Quantum Computing Summit.
Among the highlights of the new show was the major news announced by business secretary Kwasi Kwarteng that the U.K. government has invested in quantum computing, part of a three-year, $48 billion bid to drive Britain towards becoming a science superpower.
The business secretary described quantum computing as a transformative power, saying: "A lot of the tech that we thought was futuristic and unattainable only a few years ago can become a reality."
Also announced at the show was an update on the National Quantum Computing Center from deputy director Simon Plant. Plant outlined the NQCC's main objectives, including plans to build and evaluate prototypes that will lead to the development of an intermediate-scale quantum machine by 2025.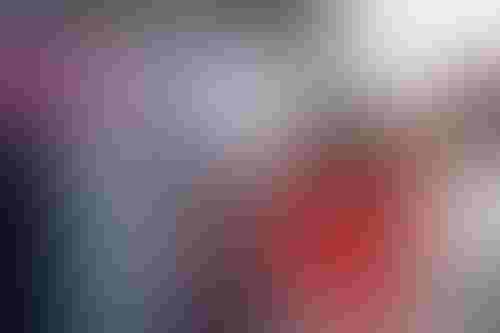 With quantum computing emerging over the horizon, the promises it could bring to the tech world were hot on the lips of attendees and brands. Among those was Fujitsu (pictured above), which brought its quantum supercomputer to the show.
Expect quantum computing to feature even more strongly at the event's 2023 iteration.
Diversity
This year's AI Summit was more diverse than ever. Speakers came from all backgrounds to impart their AI knowledge and expertise.
The need for inclusion tied in with the theme of responsible AI, with several speakers highlighting the importance of training and modeling AI systems to be inclusive to avoid biases.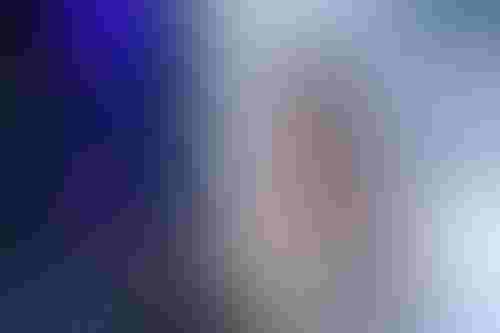 Dr. Ebtesam Almazrouei, director at TII's AI Cross-Center Unit, was among the female AI leaders speaking at the show
One of the highlight panels was an all-female line up which included Omdia's Natalia Modjeska, Jenalee Howell from Informa Tech and Clemence Burnichan from ITV.
Their thoughts and views were similarly explored in a panel featuring Angelica Stephenson from Sky, HSBC's Simone Pang and Tania Duarte of We and AI.
Event delegates were as diverse as the panelists. Attendees from all backgrounds were joined by a commonality – the desire to expand AI and related technologies.
The AI Summit provided a base camp for ideas and ideals from across industry, academia and government to come together and be shared among evermore progressive minds.
Education
Finally, skills and education were high among the key talking points across the show. With some of the brightest minds in AI imparting wisdom to attendees, it provided a stellar environment for younger attendees to learn.
But new aspects of the show improved the educational aspect. Things like the Hackathon and Into the Den provided new entrants into the AI world a chance to showcase their skills in front of some of the industry's biggest brands.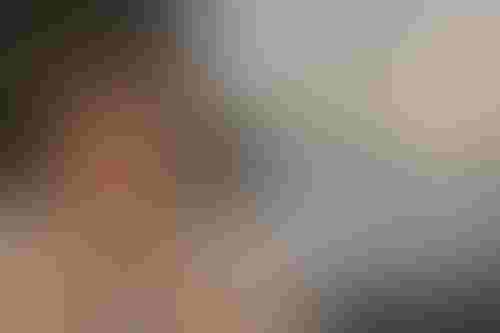 Pandu Raharja-Liu of Panakeia won the first-ever "Into the Den" event
The show's Hackathon tasked university students with demonstrating their understanding of and capacity to work with data analytics across three challenges in just eight hours.
"The end goal is to have these students look at several real, publicly available data sets to come up with a diet based on both nutritional value and minimal environmental cost," said Kate Harden-England, content producer of AI & IoT at Informa Tech.
Among the Hackathon partners were EasyJet, JP Morgan and Google Developer Student Clubs with students given hands-on mentoring from experts.
Given the increasing lack of digital skills across the world's workforce, events like the ones showcased at the AI Summit London provided a chance for the next generation to step up to the plate and become part of the future of AI.
Keep up with the ever-evolving AI landscape
Unlock exclusive AI content by subscribing to our newsletter!!
You May Also Like
---