AI Summit London Celebrates Industry's Leading Lights
AI Summit London Celebrates Industry's Leading Lights
AI Summit London Celebrates Industry's Leading Lights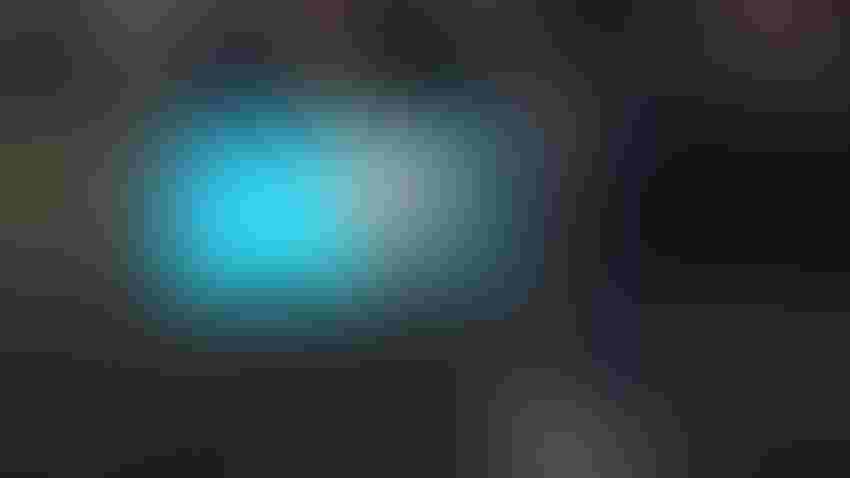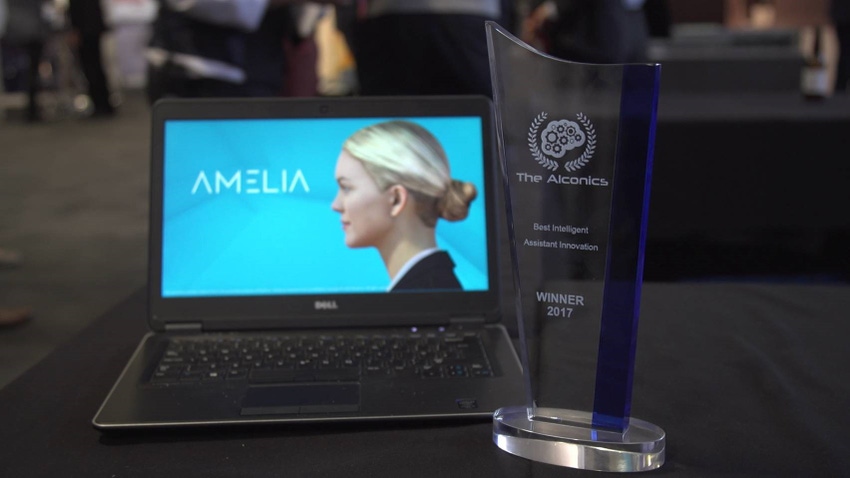 The winners of the world's only independently-judged awards celebrating Artificial Intelligence for Business, the AIconics, were announced this week at The AI Summit London, at the Business Design Centre in Islington.
With over 100 entries across eight award categories, the third edition of the AIconics awards set the bar at an unprecedented high. With a range of innovators from start-ups through to leading organisations competing against each other, the judges faced their toughest task to date.
The world-class judging panel for the London 2017 awards included leaders from major global enterprises, venture capital firms, pioneering research bodies and academia.
Always fiercely competitive, the Best AI Start-Up award was won by StatusToday, who have developed an AI-powered Insights Platform that understands human behaviour in the workplace, helping organisations ensure security, productivity and communication. There were separate awards recognising the best innovations in NLP and Deep Learning, with Arria NLG and Gluru coming out on top in these respective categories.
Following the significant advances made in chatbot technologies and applications in 2016, the Best Chatbot Experience award category was added to the AIconics repertoire in London, showcasing providers focused on revolutionising interaction between humans and machines across industries.
Reflecting the increasing interest and uptake in this market, it proved to be a very popular and closely contested category, but it was Artificial Solutions that took home the award for their 'Teneo' solution, which is able to understand more than 34 languages, including Japanese. After having demonstrated Teneo's capabilities in a keynote earlier in the day, Artificial Solutions' CSO Andy Peart delightedly accepted the award on stage.
While the companies that entered are largely focused on commercial applications, the Best Application of AI in the Enterprise award celebrates those putting forward the most comprehensive and effective solutions to the market across any industry. Luminoso won this flagship category for the combination of their two key products, Luminoso Analytics and Luminoso Compass. By quickly finding meaning and actionable insights in text-based feedback, these solutions enable enterprises to become customer-centric and remain competitive.
Daniel Pitchford, Director for the AIconics stated: "Since the first edition of the awards in London last year, we have grown from five categories to eight, and from 30 entries to more than 100. This growth is reflective of an AI ecosystem that is rapidly advancing in capability and enterprise application." He added that "with the standard higher than ever, it was a big challenge for our judges to select the most innovative solutions that are transforming global businesses."
The finalists and winners for each category are below.
| Category Shortlists |
BEST AI BREAKTHROUGH
SHORTLIST
WINNER:
BEST AI START-UP
SHORTLIST
WINNER:
BEST INTELLIGENT ASSISTANT INNOVATION
SHORTLIST
WINNER:
BEST INNOVATION IN NLP
SHORTLIST
WINNER:
BEST APPLICATION OF AI IN THE ENTERPRISE
SHORTLIST
WINNER:
BEST AI APPLICATION IN HEALTHCARE
SHORTLIST
WINNER:
BEST INNOVATION IN DEEP LEARNING
SHORTLIST
WINNER:
BEST CHATBOT EXPERIENCE
SHORTLIST
WINNER:
AIconics Judges
Beena Ammanath
VP Innovation
General Electric
Laure Andrieux
Co-Founder
Project Juno
Ben Blume
Senior Associate
Atomico
Malika Cantor
Partner
Comet Labs
Libby Kinsey
Co-Founder
Project Juno
Sylvester Kaczmarek
Product Evangelist
Paw Project for Awesome
David Kelnar
Investment Director & Head of Research
MMC Ventures
 Jana Koehler
Professor of Computer Science & President SAIG
University of Lucerne
Vijay Reddy
Director
Intel Capital
Andy Simpson
Deep Learning Research Fellow
University of Surrey
Sebastian Spiegler
Co-Founder
Project Juno
Neville Teagarden
CEO
AI Capital
Clint Wheelock
Managing Director
Tractica
George Zarkadakis
Digital Lead
Willis Towers Watson
Keep up with the ever-evolving AI landscape
Unlock exclusive AI content by subscribing to our newsletter!!
You May Also Like
---