AI Summit London: How McLaren Racing used its expertise to fight COVID-19
AI Summit London: How McLaren Racing used its expertise to fight COVID-19
CEO Zak Brown talks about the importance of speed when designing prototype cars – and medical ventilators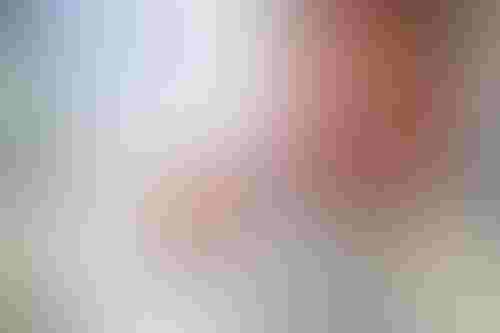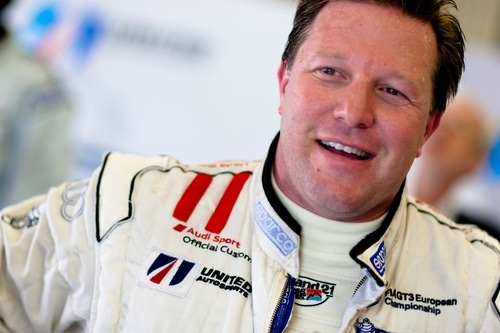 CEO Zak Brown talks about the importance of speed when designing prototype cars – and medical ventilators
In the world of car racing, McLaren is leaning heavily on emerging technologies, CEO Zak Brown told AI Summit London attendees this week.
And earlier this year, the company leveraged its technological expertise to aid in the creation of ventilators for COVID-19 patients in the UK.
"The faster we can leverage the power of data and analytics to innovate, the better our chances are of winning, which often comes down to seconds or even milliseconds," he said.
Whether for car racing or medical equipment design, McLaren sees speed as the key differentiator.
"A fraction of a second can be the difference between success and failure," Brown said.
Tech for good
The McLaren team's first Grand Prix win came in 1968 in Belgium, five years after it was established, with founder Bruce McLaren behind the wheel.
Since then, McLaren Racing has gone on to win more than 180 Grand Prix races and 20 world championships.
Over time, the Formula 1 competition has grown into a sporting and commercial giant, spanning continents, with a global TV audience of two billion people.
"While drivers may grab plaques and headlines, technology and innovation are just as important as who's behind the wheel," Brown, a former racer himself, said.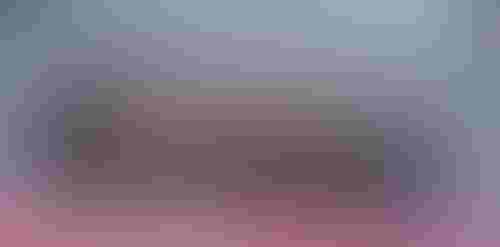 The McLaren MCL35 with aero rakes at the Barcelona pre-season test, February 2020
During the pause in the racing season, due to the global pandemic, McLaren and other teams put their expertise to work in the Ventilator Challenge UK project.
"McLaren, as part of the ventilator UK consortium, a collective of UK-based Formula 1 teams, engine manufacturers, and their respective technology arms, have been working hard to answer the UK government's call for additional ventilators in response to the COVID-19 crisis," Brown said.
"Partners, such as Dell Technologies, Arrow Electronics, and Unilever, have all allowed us to continue to be one step forward in our technology and most recently in another challenge, but this time, off the track, back here at the McLaren Technology Center."
In a joint effort across the McLaren Group, including McLaren Racing, McLaren Automotive, and McLaren Applied, the company played a pivotal role in the production of more than 13,000 medical ventilators to treat COVID-19 patients.
Of course, all the teams had expertise in design and technology, having specialized in in rapid prototyping and high-value manufacturing.
As part of the effort, Dell provided cutting-edge IT hardware and software, Arrow leveraged its extensive relationships across the electronics industry, and Unilever deployed a digital engineering team to develop a suite of training materials for front-line assembly operatives across the consortium.
Lessons from the track
Throughout its 70-year history, McLaren has pushed the boundaries of technology in search of performance.
"Innovation is what drives competitive advantage," Brown said. "Embracing new technology holds the key to unlocking unique performance advantage and stealing the march from the opposition, and this rings true for any organization.
"Ultimately, it all comes down to staying ahead of what's ahead.
"To succeed in F1, or in any line of business, it's not enough to do what the market leader is doing. You can't just look at your rivals and copy them.
"You have to look beyond them and find performance they haven't. That's why we naturally seek out the best emerging technology through ideas and partners."
Brown said its technology partnerships are built on shared purpose and performance. "It's not just about miles per hour, the right decisions, actions, twists, wrenches during a pitstop.
"For us, speed is everything. Our car has 18,000 parts and over the course of about every six weeks of the season, we replace every single one of them."
Investing in emerging technology is key for insuring that McLaren Racing stays ahead in its quest to get to the front of the field: "F1 is regarded as the fastest R&D lab on earth. We remain fearlessly forward," Brown said.
Keep up with the ever-evolving AI landscape
Unlock exclusive AI content by subscribing to our newsletter!!
You May Also Like
---