AI system to detect early signs of heart disease given EU regulatory greenlight
AI system to detect early signs of heart disease given EU regulatory greenlight
Heart skipping a beat isn't always a sign of love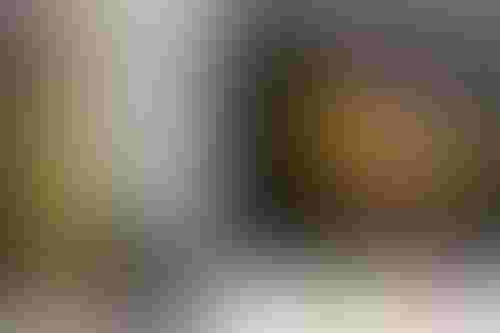 Heart skipping a beat isn't always a sign of love
The EU has granted regulatory approval to an AI-based system that can detect whether a person is at high risk of developing heart disease.
CaRi-Heart was developed by Caristo Diagnostics, based on research by British Heart Foundation (BHF) and the University of Oxford. The software analyzes coronary CT angiogram (CCTA) scans to identify those at potentially higher risk of heart attacks.
Such patients can then be monitored more closely or receive personalized medication.
Upon receiving its CE mark accreditation, CaRi-Heart can now be used by doctors across the UK and Europe.
A hearty success story
Caristo Diagnostics co-founder and CEO, Cheerag Shirodaria, commented, "The beauty of our technology is that it will not only save countless lives, but it is incredibly simple. CaRi-Heart analysis can be undertaken on any CT heart scan, hospitals don't need to change equipment and patients don't need another test."
"Physicians simply need to send their patient's CT heart scan and they will then receive the personalized FAI-Score and CaRi-Heart Risk to guide patient management. It fits perfectly with a physician's workflow," Shirodaria added.
Each year in the UK there are hundreds of thousands of hospital visits for people experiencing chest pains.
A coronary CT angiogram (CCTA) scan is often the first test for patients with angina and is used to check for any narrowed or blocked segments in blood vessels that supply the heart. Around 350,000 people in the UK have a CCTA scan every year.
However, 75 percent of these scans do not show significant narrowing of the arteries and so people are sent home without treatment — only for some to suffer from a heart attack later down the line.
In order to improve diagnostics, CaRi-Heart uses deep learning to produce a Fat Attenuation Index Score (FAI-Score), which measures inflammation of blood vessels in and around the heart.
In a study funded by the British Heart Foundation (BHF), some 4,000 patients were followed up for nine years after their original CCTA scan, and researchers found that people with an abnormal FAI were up to nine times more likely to die of a heart attack in the next nine years than those with normal FAI readings.
The study also showed that at least one-third of patients who underwent a routine CCTA and were initially considered low risk received a much higher risk score after CaRi-Heart was applied to their scan.
Away from heart disease, researchers are now looking to use this technology to predict risks of developing a stroke or diabetes by analyzing routine CT scans.
The system also has the potential to assist during the pandemic, as an AI-based tool could identify COVID-19 patients who are at high risk of suffering a heart attack or stroke.
Professor James Leiper, BHF associate medical director, said, "The development and approval of this new AI tool is a major success story. It's a prime example of how BHF-funded research can lay the foundations for a truly transformational advance in the diagnosis and prevention of heart and circulatory diseases.
"This research exemplifies the fundamental role medical research charities play in the translation of scientific research into the commercial and clinical sectors, which ultimately benefits the UK's scientific ecosystem and patients with cardiovascular disease."
Keep up with the ever-evolving AI landscape
Unlock exclusive AI content by subscribing to our newsletter!!
You May Also Like
---