Alphabet's Self-driving Car Company Waymo Raises Another $2.5 Billion
Alphabet's Self-driving Car Company Waymo Raises Another $2.5 Billion
Despite a recent flood of executive departures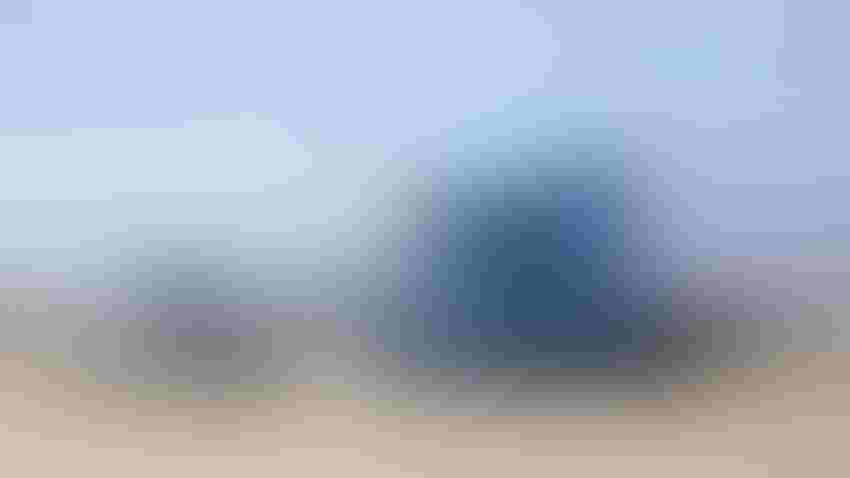 Waymo has raised $2.5 billion to continue developing self-driving car and truck systems.
Google's sister company used to be fully funded by parent Alphabet, but opened up to outside investors last year.
In March 2020, it raised its first $2.25bn, and then expanded it by another $750m due to high demand.
The latest round, which comes just a day after General Motors-backed Cruise said it secured a $5bn credit line, will help fund Waymo Driver R&D and expand the company.
Still a long road to travel
Many of the same investors are back for the second round, including Alphabet itself, which invested an undisclosed amount. Alongside it were Andreessen Horowitz, AutoNation, Canada Pension Plan Investment Board, Mubadala Investment Company, Perry Creek Capital, Fidelity Management and Research Company, Magna International, Silver Lake, Temasek, and funds and accounts advised by T. Rowe Price Associates.
Only one new investor joined the list, investment firm Tiger Global Management.
In business for more than 12 years, Waymo is one of the oldest and best-funded autonomous vehicle companies, with access to unrivaled compute resources and AI teams across Google.
Its cars have driven tens of miles on public roads across 25 cities, as well as tens of billions of miles in simulation.
The trial Waymo One ride-hailing service has made thousands of trips in Metro Phoenix, while the company's delivery division, Waymo Via, has been partnering with companies like J.B. Hunt to trial freight transportation.
Waymo entered into a strategic partnership with Daimler to build autonomous trucks last year, following similar deals with Nissan-Renault, Fiat Chrysler, Jaguar Land Rover, and Volvo for car and van projects.
Despite these successes, earlier this year, Waymo's CEO stepped down, along with the head of investor relations, head of manufacturing and global supply, general manager of Waymo's Laser Bear LiDAR business, and the company's chief safety officer.
Months later, video surfaced of a Waymo One vehicle behaving erratically. Footage filmed by the passenger showed a car perplexed by simple traffic cones, that could not be remotely shut down, and that tried to evade the team sent to retrieve it.
Waymo's sister company Sidewalk last year admitted that fully autonomous vehicles that can interact with urban environments were a challenge that was proving harder to crack than expected. It pitched making roads smarter and dedicating a separate lane to autonomous vehicles.
At the same time, Waymo has seen some of its early lead diminish as its rivals brought in more investment. Earlier this year, Cruise raised $2bn from Microsoft, and signed an Azure partnership for its simulation. Amazon has also thrown its hat in the ring, acquiring rival Zoox.
Traditional automotive companies are also spending heavily, with Ford and Volkswagen investing billions into Argo AI, Toyota picking up Lyft's autonomous division, and Daimler acquiring Torc Robotics, among others. Even car tire companies want a piece of the action, with Bridgestone this week taking a minority stake in autonomous truck business Kodiak Robotics.
Chinese self-driving companies have also been on a tear – with Didi, Pony.ai, Uisee, and WeRide raising hundreds of millions to build domestic autonomous systems.
"Experience has taught us so much, and we agree with those experts who say there's no greater challenge in artificial intelligence than building and deploying fully autonomous technology at scale," Waymo's new joint CEOs Tekedra Mawakana and Dmitri Dolgov said in a statement.
"But we love a challenge."
Keep up with the ever-evolving AI landscape
Unlock exclusive AI content by subscribing to our newsletter!!
You May Also Like
---