AMD CEO: 'Doubling down' on data centers with $1.9B Pensando acquisition
AMD CEO: 'Doubling down' on data centers with $1.9B Pensando acquisition
Lisa Su says AMD is targeting high-growth markets of the future with Pensando and Xilinx.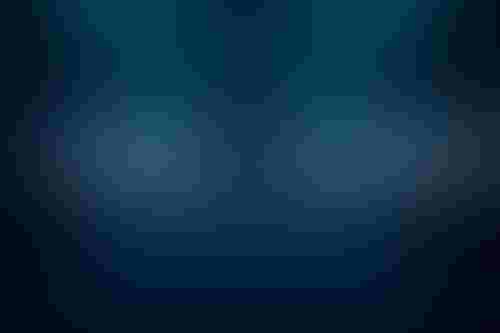 Lisa Su says AMD is targeting high-growth markets of the future with Pensando and Xilinx.
Fresh from its $50 billion acquisition of Xilinx, AMD unveiled another purchase that further diversifies its core products for the mature PC and gaming industries: a $1.9 billion all-cash deal for data center chipmaker Pensando.
"This is all for us … doubling down on the data center," said AMD CEO Lisa Su in an interview with CNBC. "Of course, we love our traditional PC and gaming markets but the data center is the most strategic area" for future growth.
Today's data centers are changing as the amount of data explodes, security concerns escalate and business needs require faster and more analytical insights. These centers increasingly are hybrid, combining on-prem or colocation with the public cloud. They also are becoming more distributed, moving to the edge and closer to where data is generated (such as a retail store) to speed up computing.
Su called Pensando one of the "foremost pioneers" in the data center market that has "thought about how data center services would be used in the future."
Pensando was founded in 2017 by a team of veteran star engineers from networking giant Cisco and is chaired by Cisco's legendary CEO John Chambers. The team collectively has founded and sold eight billion-dollar businesses.
Chambers also invested in Pensando, along with HPE and Goldman Sachs. Goldman is a client, as are Microsoft Azure, Oracle Cloud and IBM Cloud.
Su said the acquisition, expected to close in the second quarter this year, rounds out the company's product portfolio. AMD's purchase of Xilinx adds its FPGA and adaptive SOC portfolios to its core line of CPUs and GPUs while Pensando adds DPUs or data processing units, a new type of programmable processor that offloads and accelerates infrastructure workloads.
"There is a continuing need for more compute," Su said. "High performance compute is the fastest growing and the most exciting part of the industry and we have all the components for it."
AMD is focused on growth, with 2021 revenue increasing by 68% and 2022 slated to post organic growth of more than 30%, she said. As the data explosion continues, "strategically you're going to see a lot more from us in the data center and the … embedded markets."
Figure 1: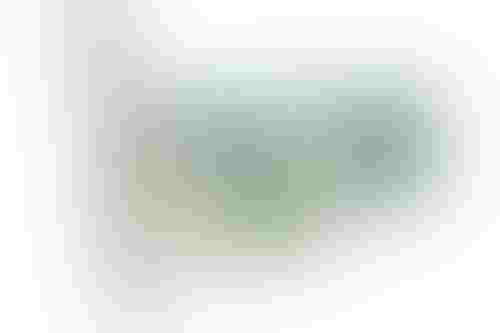 AMD + Xilinx + Pensando
"I was surprised by the announcement as I would have anticipated Cisco to be interested in Pensando. Pensando's founders are all ex-Cisco employees and the OEM has already developed partnerships with programmable NIC and offload NIC vendors (SmartNIC, DPU, IPU)," said Manoj Sukumaran, principal analyst, data center compute, cloud and data center research practice at sister firm Omdia.
"However, it makes sense for AMD to acquire Pensando's technology and team as today AMD does not have deep networking expertise. They acquired some IP and experts through the Xilinx acquisition but Pensando will significantly deepen AMD's networking expertise," Sukumaran said.
"Another reason why AMD might have suddenly jumped on this opportunity is server interconnect technology – a key determinant for AMD's success in the supercomputing market. Pensando's technology could be leveraged for interconnecting servers in an HPC cluster," Sukumaran added.
Vlad Galabov, head of the cloud and data center research practice at Omdia, noted that "the market for programmable Ethernet adapters, often referred to as SmartNICs, DPUs, IPUs, etc., is growing at a strong CAGR (31% between 2021 and 2026). AMD's top two competitors, NVIDIA and Intel, are very well positioned in this market today, providing both complete solutions and building blocks. AMD entered the market when they purchased Xilinx earlier this year."
"Pensando's IP could enable a more thorough roadmap and differentiation for AMD. It could also enable them to utilize existing relationships across financial (Solarflare), cloud acceleration (Xilinx) and enterprise network offloading (Pensando). Pensando also has an existing partnership with HPE and Dell," Galabov said
"The acquisition will also enable AMD to have more comprehensive conversations with hyperscale cloud service providers and could lead the path to board-level optimization," Galabov added.
Figure 2: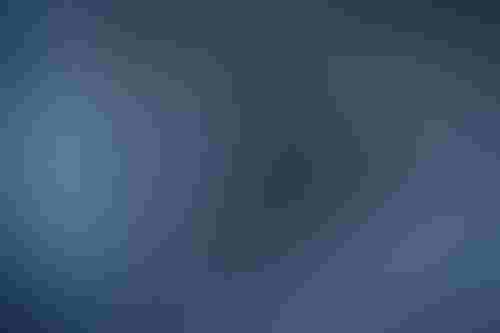 Data center opportunity
BofA Global Research analyst Vivek Arya said Pensando "expands AMD's addressable data center opportunity with another key building block (alongside its CPU, GPU, FPGAs) and brings with it an experienced, innovative team that will join AMD's Data Center Solutions Group."
Meanwhile, "AMD brings with it a clean sheet approach and history of networking expertise (including Xilinx SmartNIC portfolio) plus provides Pensando with the critical scale, R&D budget and strong foundry relationships necessary to succeed in advanced semiconductor design," Arya wrote in a research note provided to AI Business.
Arya said the DPU is "fast becoming one of the core building blocks of the data center landscape as a critical CPU compute offload engine."
Alexander Harrowell, Omdia senior analyst of AI and IoT, added that "ever since NVIDIA and VMWare announced their 'Project Monterey' in 2020, there's been a lot of activity around so-called DPUs or IPUs – essentially, network interface cards with substantial processing and often also hardware acceleration of various kinds built in. The idea is to offload infrastructure tasks in a cloud deployment from the server CPUs, leaving more of the expensive high performance silicon's capacity for application workloads."
"Smart NICs have been around for a while but the range of applications devices like NVIDIA's Bluefield-2 can take over is significantly bigger, extending well beyond networking to take over virtualization, data movement, and some cybersecurity applications. Looking ahead, it's also possible that we might see these devices being used for in-network or near-memory compute in AI and HPC tasks, in a new layer of data center computing 'below' the CPUs and GPUs," Harrowell continued.
"NVIDIA has its own solution here, with an impressive partner network and a continuing relationship with Arm despite the cancelled merger, while Intel has also developed its own solution," Harrowell said.
"This leaves AMD as the only one of the major computing families without a product in this area. Pensando gives them expertise with hardware accelerators and software for the P4 programmable packet-processing framework, filling this gap," Harrowell said. "Accelerating complex networking tasks is a common use case for the FPGAs Xilinx makes, so it's possible there's synergy here. For example, Pensando's software could run on a DPU built with AMD's Ryzen Embedded line of CPUs and a Xilinx FPGA, or the DPU system-on-chip could include their packet processing hardware together with Ryzen cores and Xilinx programmable logic."
Keep up with the ever-evolving AI landscape
Unlock exclusive AI content by subscribing to our newsletter!!
You May Also Like
---