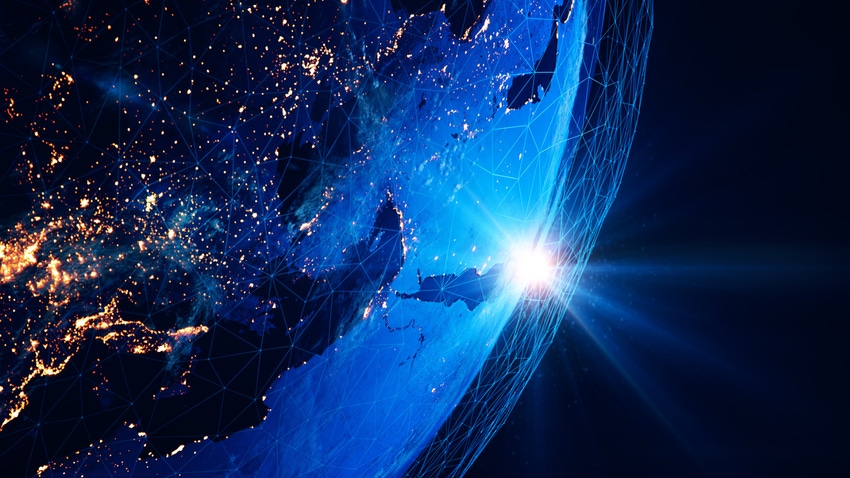 AMD is working on a new AI chip that can withstand the rigors of outer space. It is the chipmaker's first space-grade semiconductor.
The XQR Versal AI Core XQRVC1902 is designed for AI inferencing use in satellite and space applications. These adaptive SoCs are "full" radiation-tolerant, meaning the devices can withstand the dangers posed by cosmic rays.
AMD said the chips received a Class B qualification based on the U.S. Department of Defense's MIL-PRF-38535 hardware standard, meaning devices are suitable for use in outer space. Shipping starts in early 2023.
"The Class B qualification marks a significant milestone in the introduction of advanced programmable solutions for space applications," said Minal Sawant, AMD senior director of aerospace and defense Vertical Market.
Low Earth orbit and the further reaches of space are becoming of increasing interest to companies as prices for reaching the stars are becoming cheaper.
Currently, costs for deploying tech in space are high. Getting there is already difficult, with temperatures in space just 2.7 kelvins, or −455 °F. And add to that the electromagnetic radiation emitted by the sun, which makes it a difficult place to deploy technologies.
With all these hurdles, companies have been looking for ways to keep costs down as well as ensure their hardware can remain operational thousands of miles from the Earth.
Traditionally, space-focused companies have used custom-designed ASICs to perform AI applications in orbit – which are considerably costly.
AMD claims its XQR Versal space chips are a more cost-effective alternative as they support reprogramming, meaning operators can change processing algorithms after a satellite has been launched.
The chips are being picked up by defense contractor Raytheon. The Massachusetts-based missile maker is basing its next-gen space processors on the XQR Versal.
The chip's "heterogeneous computing capabilities and reconfigurable logic fabric will enable our teams to integrate more on-board processing in a considerably smaller footprint, enabling unprecedented advances in system-level size, weight and power," said Barry Liu, senior director of space systems at Raytheon Intelligence and Space.
The Versal space chip houses dual-core Arm Cortex-A72 and dual-core Arm Cortex-R5 embedded processors. It also includes 400 AI compute engines, around 900,000 logic cells and 190 million bits of memory on a 7nm CMOS process.
Keep up with the ever-evolving AI landscape
Unlock exclusive AI content by subscribing to our newsletter!!
You May Also Like
---