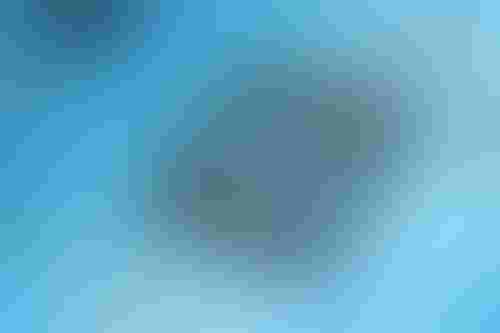 It has been a busy week in the semiconductor sector.
Chipmaker AMD closed its $50 billion acquisition of Xilinx to create a more formidable player in high-performance adaptive computing while Intel announced it was buying an Israeli analog chip foundry, moving a step closer to its goal of becoming a major global chip manufacturer. In the backdrop is Nvidia's failed pursuit of chip designer Arm due to high regulatory hurdles it could not overcome.
What do these deals by staunch rivals AMD and Intel mean for the semiconductor landscape? One bets on newer tech, the other on older tech. Both aim to flesh out their product line-up to address fast-growing markets to become even stronger players in the chip sector. Do these moves make sense?
AMD broadens line-up
AMD is now a much more formidable player in AI processor chips used for adaptive computing in the cloud and data centers, said Jon Cassell, principal analyst in AI within the Advanced Computing group at Omdia, our sister research arm.
"AMD is filling out its product portfolio for AI, giving it a range of solutions that will allow it to meet different types of AI needs in different venues, including the data center," Cassell said. "These moves allow AMD to match up better with its primary competitor, Intel."
The $50 billion all-stock acquisition, which Dealogic describes as the largest chip deal on record, combines AMD's CPUs and GPUs with Xilinx's FPGAs, adaptive SOCs, AI engines and software expertise. The deal expands AMD's total addressable market by about 70% to $135 billion, which includes the data center (up 43% to $50 billion), according to BofA Global Research.
High-performance, adaptive computing is the wave of the future. As algorithms develop at an ever-faster pace to create new experiences and services, chips must keep pace. Xilinx invented the configurable FPGA, programmable SOCs, and most recently, Versal ACAP, a fully software-programmable heterogenous compute platform. It is the top vendor of hardware programmable chips.
Adaptive computing is the future
FPGAs are well-suited for a type of AI process called inference, Cassell noted. AI inference engines are trained on datasets and then used in the field to ingest new information and draw conclusions. "This move plugs AMD into a large and fast-growing market," Cassell said.
The AMD-Xilinx combination catapults it to number two in the cloud and data center processor chip market based on revenue. Nvidia is on top, with an overwhelming 81% of the market in 2020, according to Omdia research.
"For AMD it's a smart move," added Chris Morris, senior analyst of components and devices at Omdia. "Xilinx has shown steady growth over the last few years -- outside of a dip in 2020 -- and as AI/ADAS (Advanced Driver-Assistance Systems) applications continue to change and grow over time, the strength in the adaptability of FPGAs is really being shown."
"For Xilinx, I think it's a great opportunity to continue to deliver the products … now with an already-strong brand behind them," Morris said. "For both it's a great opportunity to share technology and develop new FPGA-boosted devices to tackle new challenges that AI might hold in the future. It's a strong indicator to the chip industry as a whole that FPGAs have their place on cutting edge devices and adaptable processors will prove useful in developing future technologies."
Difference from Nvidia-Arm deal
Alex Harrowell, senior analyst of AI and IOT at Omdia, said "in many ways, AMD-Xilinx was always going to be simpler than NVIDIA-ARM. The deal is essentially a bolt-on acquisition and does not generate the kind of complex co-opetition that NVIDIA-ARM would have done. It is also a purely American – indeed, purely Silicon Valley – affair that does not generate any of the geopolitical sensitivities that came up."
The combination has a "strong industrial logic to it," Harrowell added. AMD has been doing "supremely well" in the competition with Intel for the x86 CPU market, especially for high-performance server chips – where the money is in CPUs – and top-dollar enterprise laptops.
But the increasing importance of AI and related transition from CPUs to GPUs, and from GPUs to accelerated computing more broadly "gives them a problem, in that they might win the battle for a profit pool that is going to stop growing if it doesn't actually shrink," Harrowell said.
"In the GPU market, AMD is playing on a different chessboard – it competes primarily with NVIDIA, and it has struggled to make an impact on the server/AI market where most of the growth is," Harrowell continued.
"NVIDIA completely dominates there, and one of the biggest problems for AMD is that they have not yet managed to sell developers on their SDK for GPU compute (Radeon Open Compute or ROCm) while NVIDIA's CUDA is the industry standard. AMD is pushing back with the new Instinct server GPUs, but this software issue is a real barrier."
However, GPUs are getting large and hot to match high demands for computing – and they cannot get bigger. This triggered plenty of interest in new AI accelerator designs, custom and semi-custom chips, and FPGAs like ones Xilinx produces, he said.
AMD is already something of a specialist in semi-custom chips. "Buying Xilinx gives it impressive FPGAs and also a dedicated AI accelerator core, as well as expertise in integrating them in system-on-chip," Harrowell said. "The big challenge for anything related to FPGAs, though, is getting the software tools to a level where developers will be willing to experiment with them, and ironically that is a challenge for AMD's GPU business as much as it is for Xilinx."
Intel invests in older tech
As AMD invests in newer tech, Intel goes the opposite direction by buying Tower, which specializes in older specialty and analog chips used in automotive, defense and medical device industries. The chip giant is paying $6 billion for the Israeli firm.
The move is part of Intel's Integrated Device Manufacturing (IDM) 2.0 strategy, which aims to make the chipmaker one of the largest semiconductor foundries in the world. In March 2021, Intel announced it would invest $20 billion to build two chip foundries in Arizona and unveiled a collaboration with IBM to develop the next-generation logic and packaging technologies.
IDM 2.0 will "put much more focus on the foundry's business expansion. The acquisition of Tower can help expand Intel's foundry business customer pool, foundry revenue and capacity," said Simon Chen, principal analyst of components and devices at Omdia in Taiwan. "From the mature process technology perspective, this acquisition will also help Intel expand its process manufacturing strength into the field of PMICs, MEMS sensors, discrete and analog chips."
"It's a win-win situation for both sides," Chen added.
Keep up with the ever-evolving AI landscape
Unlock exclusive AI content by subscribing to our newsletter!!
You May Also Like
---