Anduril raises $200m, wins contract for autonomous surveillance towers along US-Mexico border
Anduril raises $200m, wins contract for autonomous surveillance towers along US-Mexico border
Oculus founder shifts from virtual reality to virtual walls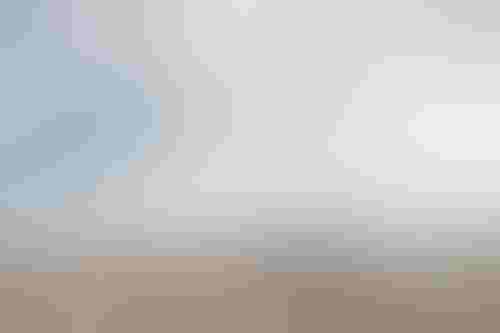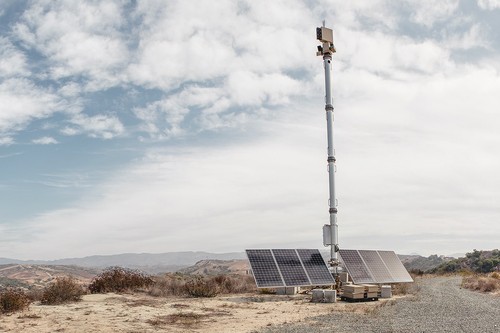 Oculus founder shifts from virtual reality to virtual walls
Defense tech startup Anduril scored two major wins this week, raising money and signing a huge contract with the US Customs and Border Protection agency.
The company brought in $200m in a C Series funding round led by Andreessen Horowitz, valuing Anduril at $1.9 billion – nearly doubling its valuation in a year.
Walls without walls
Last week, the Customs and Border Protection agency said that it would procure and deploy 140 autonomous surveillance towers (ASTs) along the Southwest border by fiscal year 2022.
It trialed four of the systems back in 2018, and then procured 56 towers. It also spent $26 million on a similar setup from Elbit Systems last year.
Each Anduril AST is essentially a thin, 32-foot tall pole equipped with high-resolution video cameras and thermal cameras, along with several other sensors for tracking and communication, including LiDAR. It is surrounded by solar panels, allowing it to be powered off the grid.
Anduril claims the towers can 'see' for several miles, using artificial intelligence to distinguish animals, humans, and vehicles. If the system thinks it has detected a human crossing the border, it sends their location data to US border patrol agent cellphones.
"These towers give agents in the field a significant leg up against the criminal networks that facilitate illegal cross-border activity," Border Patrol chief Rodney Scott said. "The more our agents know about what they encounter in the field, the more safely and effectively they can respond."
The CBP contract designates the Anduril system as a "program of record," meaning that it is important enough to be a dedicated item in the Homeland Security budget.
It is not known how much the five-year contract is worth, but Anduril executives told the Washington Post that it will be several hundred million dollars.
Chief revenue officer Matthew Steckman also told the publication that the company will be fine, no matter who wins the November Presidential election – either President Trump will need a system to watch along his border wall, or Biden will need a virtual alternative to the wall itself.
"No matter if talking to a Democrat or a Republican, they agree that this type of system is needed," he said.
Origins
George W. Bush tried to build his own virtual wall (also known as a virtual fence) back in 2006. The Secure Border Initiative Network (SBInet) hoped to install surveillance technology along the 1,979 mile (3,185km) stretch of land, but ultimately failed.
Over five years, $1bn was sunk into the Boeing-led project, resulting in only 53 miles (85km) of the border covered. The system struggled to tell humans, animals, and plants apart. SBInet itself followed two failed attempts at using surveillance tech to secure the border.
Anduril, however, believes that camera and artificial intelligence technology has advanced enough for the concept to finally work.
The company was established by Palmer Luckey, who found success by resurrecting another failed technology concept: virtual reality.
He created Oculus back in 2012 with money raised through crowdfunding website Kickstarter, selling it to Facebook just two years later for $3bn.
But in 2017, Luckey was acrimoniously forced out after it emerged he had donated money to pro-Trump group Nimble America, which planned to put up billboards featuring anti-Hillary Clinton memes during the 2016 election campaign.
He left with two important assets: around half a billion dollars in Facebook stock, and the friendship and counsel of Facebook board member Peter Thiel.
Thiel, who previously launched another The Lord of the Rings-themed surveillance company, Palantir, then helped set up and fund Anduril, named after a sword in the Tolkien books. The controversy-generating billionaire helped staff the company, and provided crucial introductions to government figures.
Luckey, meanwhile, still has his $500m (depending on when he sold his shares, and to what extent). The plan was for him to reinvest in Anduril, but with venture capital easy to acquire, this is yet to happen. "We've never needed to dip into the Palmer pot," CEO Brian Schimpf told Fortune.
Along with its towers, the company offers autonomous surveillance drones, "kinetic intercept" drones that appear to combat other drones by ramming into them, and the Lattice software platform.
The company describes Lattice as an "AI backbone that uses computer vision, machine learning and mesh networking to fuse real-time data into a single, autonomous operating picture."
The company is thought to have more than 30 government contracts, including with the US Air Force and the UK Royal Navy, worth at least $200m.
"Lockheed, Raytheon, and the traditional defense companies are good at building some things," Luckey told CNBC last year. "They are good at building aircraft carriers. They are good at building fighter interceptors. But they do not have the world's best talent when it comes to artificial intelligence, computer vision and machine learning. That is why our company focuses on that. We think we can add a lot of value there that other people cannot necessarily add."



Keep up with the ever-evolving AI landscape
Unlock exclusive AI content by subscribing to our newsletter!!
You May Also Like
---