Ann Arbor gets a robot grocery delivery service
Ann Arbor gets a robot grocery delivery service
Local startup dreams of a nationwide roll-out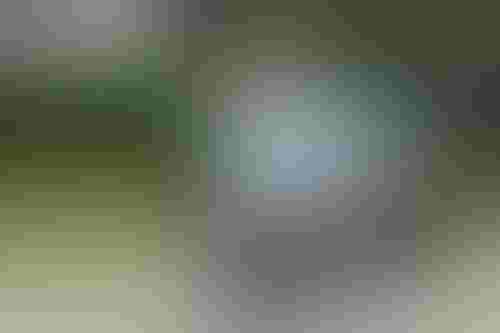 Local startup dreams of a nationwide roll-out
Autonomous robotic delivery startup Refraction AI has begun offering contactless grocery deliveries in Ann Arbor, Michigan.
The company's REV-1 robot has been delivering takeaway meals in the city since December 2019, but said that it would start shipping groceries to help maintain social distancing during the COVID-19 pandemic.
Meals on robo-wheels
The company has partnered with local grocery store Produce Station, which previously offered "no-touch" curbside food pickup.
"Our expansion into grocery delivery was a no-brainer during this time when the need for contactless delivery is so strong," Matthew Johnson-Roberson, co-founder and CEO at Refraction AI, said.
"We're really happy to provide a safer solution for grocery shopping, especially for the at-risk members of our community. Through this partnership with Produce Station, we'll be gathering insight and data to further expand our grocery delivery model."
The REV-1 can hold approximately six paper bags of groceries at a time – and is small enough to be allowed on bicycle lanes.
A three-wheeled, battery-powered vehicle, it can move at up to 15mph (24kmph), but currently only travels to homes within a three-mile radius of the Produce Station.
Once it reaches customers, they can open the secure hatch using a unique code sent to them by text.
Refraction AI, which draws from a pool of University of Michigan academics and robotics experts, hopes to expand beyond its small section of Washtenaw County. It raised $2.5m prior to its Ann Arbor pilot, which started with eight robots delivering to 500 customers – although the company said that demand jumped significantly during the COVID-19 lockdown.
"I said, this is our moment. Our dream was to get to national scale, but we didn't know what the path looked like until this virus hit," Johnson-Roberson told Axios.
"It took a pandemic to crystallize for people why robot delivery could be huge."
With help from local automotive manufacturer Roush Industries, the company is on track to soon operate a fleet of 25 robots.
Each REV-1 uses 12 cameras, on-board processing, and an autonomous driving artificial intelligence system to make deliveries – but defaults to remote human operation if it runs into difficulties. Unlike most self-driving car solutions, it does not use LiDAR.
Keep up with the ever-evolving AI landscape
Unlock exclusive AI content by subscribing to our newsletter.
You May Also Like
---