Apple's LiDAR patents suggest its autonomous vehicle project may still be alive
Apple's LiDAR patents suggest its autonomous vehicle project may still be alive
Five-year-old filings outline method of predicting LiDAR data using machine learning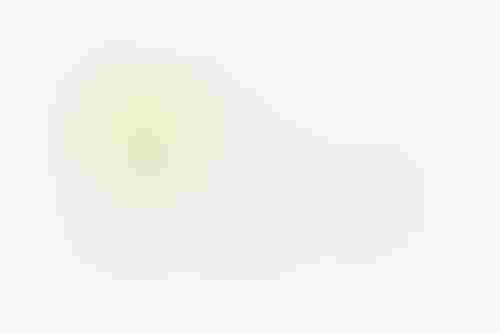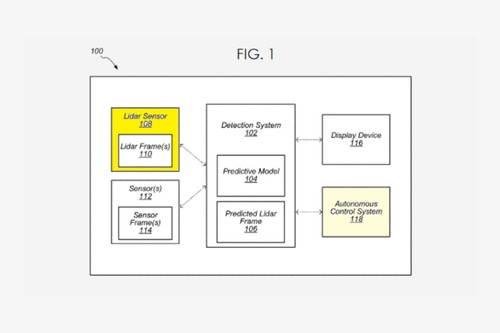 Five-year-old filings outline method of predicting LiDAR frame data using machine learning
Apple's oft-rumored 'Titan' autonomous car project may be moving closer to reality – with the tech giant securing three patents covering LiDAR systems and suspension actuators.
The US Patent and Trademark Office (USPTO) published the patents, all three of which were filed back in September 2016.
The first (11,092,690) covers predicting LiDAR data using machine learning, the second (11,092,689) covers enabling LiDAR detection on autonomous vehicles, and the third covers a multi-stage active suspension actuator (11,090,997).
The documents were unearthed by Patently Apple.
Awaken the Titan
The iPhone maker is thought to have been working on autonomous car tech since late 2014, after CEO Tim Cook gave the idea his blessing.
Since then, Apple has been extremely tight-lipped on 'Project Titan,' with Cook breaking that silence in 2017 to describe it as "the mother of all AI projects."
Former Tesla Autopilot engineer Jamie Carlson is reportedly working on Project Titan, with his LinkedIn page listing two roles in Apple's 'special projects' team – with brief a stint at Chinese automobile manufacturer Nio interspersed.
By 2018, the project as a whole was believed to involve around 5,000 employees – with the likes of Megan McClain, a former VW engineer with expertise in automated driving, Xianqiao Tong, who developed computer vision software for driver assistance systems at Nvidia, and Johann Jungwirth, who served as former CEO of Mercedes-Benz R&D, all spending time working on it.
In early 2019, the company laid off 200 employees from its autonomous vehicle group — spinning the decision as a re-focus, with "some groups being moved to projects in other parts of the company."
The same year, Apple acquired autonomous vehicle startup Drive.ai, and speculation followed about potential deals with Hyundai, Kia, Nissan, and the EV startup Canoo – but none of these materialized.
The latest crop of patents shows that after years in development, the project may still be alive and kicking, of sorts.
Betting on LiDAR
The first filing, titled simply 'Predicting lidar data using machine learning,' details a system that is configured by applying a predictive model that converts captured sensor frames into a LiDAR frame based on the mapping between the data points and the plurality of sensor frames from the one or more sensors.
Designed for training vehicles, the patent covers systems built using optical sensors, radar sensors, or both.
The second patent, titled 'Enabling lidar detection', covers systems and methods for enabling LiDAR detection on a vehicle. It outlines configuring a vehicle's sensors to detect the light reflections from other vehicles.
The patent states that a controller would be configured to identify an arrangement pattern from reflectors to determine whether the light reflections come from another vehicle based on the arrangement of the pattern the light emits.
Effectively, the likes of license plates, lane markers, and other reflective road materials could be used as source indicators for vehicles to determine what's around them.
The third and final of the published patents is called 'Multi-stage active suspension actuator.'
It covers vehicle suspension systems, specifically, suspension systems with active suspension actuators – which control the vertical movement of a vehicle's wheels relative to its body, rather than large springs where the movement is determined entirely by the road surface.
An actuator system can effectively be used to either raise or lower the chassis independently at each wheel.
Apple's LiDAR patenting activity comes after its researchers published a paper that outlines a method of using machine learning in its AirPod earbuds to measure breathing rates.
Keep up with the ever-evolving AI landscape
Unlock exclusive AI content by subscribing to our newsletter!!
You May Also Like
---