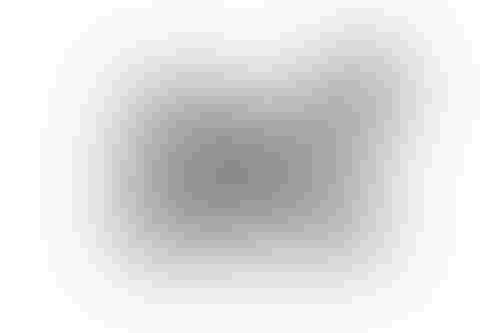 Over the last 12 months, we looked at the best AI/IoT applications to come up with a short list of distinguished nominees for our Applied Intelligence Awards.
The 2022 winner will be announced on stage at The AI Summit & IoT World Austin, alongside the winner of the Technology Leader of the Year and Positive Impact awards.
To watch keynote speeches and exclusive interviews live, tune in to Tech TV.

1. Samsara, connected operations cloud for drivers

Distracted driving kills thousands of people in the U.S. annually. Through the use of IoT sensors, AI-enabled cameras, and a cloud platform, Samsara helps organizations prevent these incidents at scale. AI detections for behaviors such as phone usage, tailgating, and distracted driving trigger in-cab alerts to correct and coach driver behavior in real time, helping to prevent incidents before they occur. In a recent customer analysis, users of Samsara video-based safety and telematics solutions together saw a 63% decrease in crashes within the first 12 months.

Consider Chalk Mountain Services, a leader in oilfield services. It has recorded an 86% decrease in preventable accident costs since using Samsara's AI dash cams. In addition, it improved driver retention by 15%, which is crucial amidst a nationwide driver shortage.

2. Qualcomm Technologies, Qualcomm Robotics RB6 Platform and RB5 AMR Reference Design for Industrial Solutions

Qualcomm Technologies combined its latest advancements in AI and 5G to launch edge-AI robotics solutions, the Qualcomm Robotics RB6 Platform, which is a premium tier of robotics solutions, and the Qualcomm RB5 AMR Reference Design, the world's first autonomous mobile robot (AMR) reference design to offer AI and 5G capabilities, advancing the creation of more productive, advanced, autonomous robots.

Powering next-generation robotics, drones and intelligent machines, these solutions unlock new commercial realities including AMRs, delivery robots, highly automated manufacturing robots, industrial drone infrastructure, autonomous defense solutions and more. The combination of next-gen AI and 5G capabilities unleash cutting-edge applications including enhanced autonomy for delivery robots roaming the streets, seamless fleet management coordination across AMRs in industrial spaces and next-generation intelligence to support safe, autonomous urban air mobility transportation.

3. Striveworks, Chariot MLOps platform for enterprise

Striveworks' Chariot platform is designed to simplify the creation of AI applications, analytics and models so that more organizations can use their data for valuable decision-making. Businesses are awash in analytics that are not quite right, models that were developed too generally, or too slowly to be effective in dynamic environments. Chariot offers MLOps with an extensible but low barrier to entry platform that instantiates the data analytic process as high-level code.

Using a simple low-code, no-code interface, Chariot is not an autoML solution but rather an end-to-end platform supporting the entire ML lifecycle for custom model creation, including data preparation, training, deployment, monitoring and auditing.

As users train, test, deploy, and use models, the lineage system uniquely enables one to track both the upstream provenance of model and data sources and also the downstream usage of the resultant model inferences. Combining this with a highly principled experience for data and model development, Chariot gives customers an unmatched governance solution over the top of a performant MLOps platform.

4. Beagle Technology, AI-powered mechanization for agriculture

Beagle Technology has developed computer vision and robot-control technologies to automate pruning and shoot thinning of wine grapevines.

With the scarcity of labor -- the U.S. has experienced a 25% decline in farm labor since 2000 -- and rising costs, farmers are struggling to sustain costly pruning operations. The patent-pending solution replaces manual operations, enabling users to reduce labor needs by 90% and save hundreds of dollars in labor cost per acre (about 25% for pruning and 70% for shoot thinning).

The machine detects the height and depth of vines using computer vision. It then adjusts, locates clippers, and cuts vines at precise locations, improving accuracy and speed. Cordon-tracking technology controls the thinning brush to automatically hit the best spot and remove shoots while keeping the grape clusters. Existing customers said they did not need to do any hand clean-up after using the machine, resulting in full mechanization.

We would also like to acknowledge NavigateIO. While its entry showed promise, the product has not gone to market yet and thus could not be included in this year's nominations.
Keep up with the ever-evolving AI landscape
Unlock exclusive AI content by subscribing to our newsletter!!
You May Also Like
---