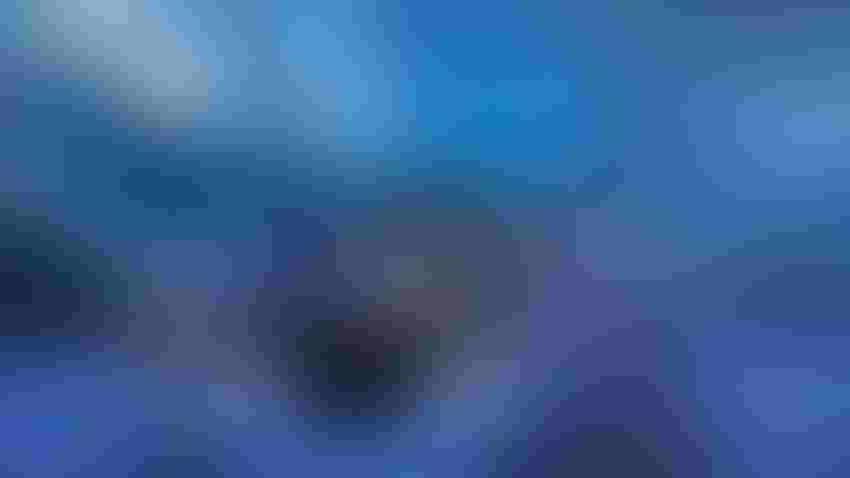 Israeli company Arbe has showcased its latest solution for autonomous vehicles (AVs) at CES in Las Vegas.
The Tel Aviv-based firm has revealed its 360° Radar-Based Perception tool, which it says raises the bar for self-driving vehicles.
Until now, 360-degree tracking has tended to rely on imaging. But Arbe's tech uses a suite of radars to provide what it claims is the first artificial intelligence-based integrated analysis of the entire surroundings of a vehicle.
The radars can identify, classify and monitor objects, and the data they capture is processed in real-time to create a full free space map around the vehicle, as well as provide analysis of potential hazards.
This delivers a complete understanding of the driving environment, raising accuracy and safety. There is an increased awareness, for example, of potential hazards emerging from the side or rear of an AV, and blind spots are essentially eliminated. 
This functionality is delivered by the radars "overlapping," with objects of interest tracked smoothly from one unit to the next and their position validated by two different perception algorithms.
And the result is improved performance in a variety of different scenarios, including driving in congested urban traffic, safer merging onto highways and monitoring vacant lanes for possible emergency maneuvers.
"We are proud to be providing the highest levels of safety to the industry, benefiting from the distinct strengths of radar, including its unique ability to operate in all weather and lighting conditions and at long range, both necessary for reliably complementing optic sensors," said Kobi Marenko, Arbe CEO.
The tool has been recognized in the CES Innovation Awards program, the annual competition that honors outstanding design and engineering in 28 consumer technology product categories. The panel of expert judges declared Arbe a winner in the category of Vehicle Intelligence and Transportation – the second year in a row that it has been successful after its Phoenix Perception Radar was praised in 2022. 
"We are honored to once again accept this distinguished award and even more pleased to provide our award-winning radar-based perception solution to the automotive industry, delivering unmatched performance," Marenko said.
The company promises the tech will not be prohibitively expensive, saying it will be "available at a price that is affordable for every vehicle."
This article first appeared on IoT World Today. To get the latest IoT news straight to your inbox, subscribe to the newsletter.
Keep up with the ever-evolving AI landscape
Unlock exclusive AI content by subscribing to our newsletter!!
You May Also Like
---