Artificial Solutions delivers the foundation behind conversational beauty app from Shiseido
Artificial Solutions delivers the foundation behind conversational beauty app from Shiseido
Artificial Solutions delivers the foundation behind conversational beauty app from Shiseido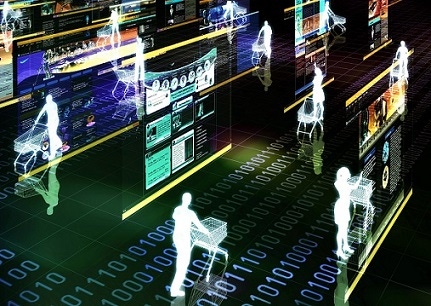 Artificial Solutions announced this week that global cosmetics manufacturer
Shiseido
is expanding the capabilities of its beauty advice app, which is built on the Teneo platform with assistance from partner 
Interwork
.
Available on both iOS and Android, the app called Beau-co (beautiful girl) takes advantage of the benefits of artificially intelligent conversational technology and enables Shiseido to be a reliable source of beauty information for Japanese teenage girls. Delivering an experience in a lively and engaging way to its younger customer base, who predominately use smartphones, was a key consideration for Shiseido in developing the app. With Teneo's highly-evolved, natural language capabilities, customers can ask Beau-co all kinds of beauty questions such as how to apply eye make-up or about specific Shiseido products.
Teneo from Artificial Solutions is an ultra-rapid NLI development and analytics platform that allows companies to create artificially intelligent applications that interact with users in a natural and realistic way. It delivers sophisticated capability without the need for extensive development effort and time, because Teneo automates many of the processes that make creating conversational applications so resource intensive. It has been a busy week for Artificial Solutions, who launched the Teneo Analytics suite on Tuesday.
Shiseido used advice from its own beauty consultants in developing the app and also analyzed data from its customer centre to help build a comprehensive base of knowledge from which Beau-co can continue to learn from. While some natural language technologies struggle with complex languages such as Japanese, Teneo manages with ease to understand a user's meaning, despite the lack of whitespace that splits words up naturally and the complicated way in which words and phrases are formed.
"We're delighted that Shiseido is taking its Beau-co app to the next level and look forward to working closely with them and Interwork to realize their objectives," says Andy Peart, CMO of Artificial Solutions. "Shiseido typifies many of our customers who start with smaller projects and then realize so much more can be accomplished using conversational artificially intelligent applications than they previously expected. Teneo's hardened scalability, and the ease with which additional languages can be included, makes it ideal for global enterprises looking for a proven way to interact intelligently with their customers over multiple channels."
Beau-co can currently advise users on eye-shadow, mascara, eyeliner etc. in addition to conversing generally with the user. It is expected that her knowledge will be expanded to encompass further make-up topics in the near future.
For the latest news and conversations about AI in business, follow us on Twitter, join our community on LinkedIn and like us on Facebook
Keep up with the ever-evolving AI landscape
Unlock exclusive AI content by subscribing to our newsletter!!
You May Also Like
---