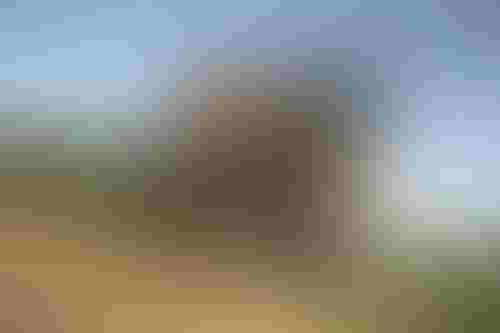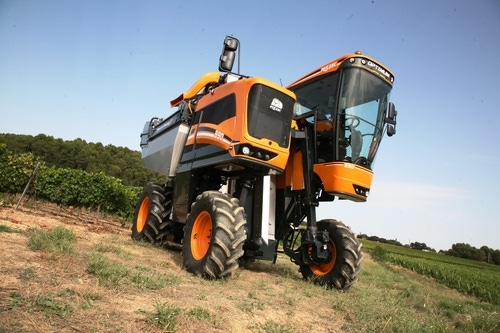 Potentially disrupting decades of migrant worker flow patterns
Facing challenges in hiring transient workers amid a global pandemic, Italian vineyards have begun buying robots to automate the task of grape picking.
COVID-19 has made it difficult for the farms to hire workers from Eastern Europe and North Africa – while locals have little appetite for the low-paid, short-term, and physically punishing task.
The Wall Street Journal found that this unprecedented labor shortage has been met by an equally singular robotics push.
Sales in Pellenc grape harvesting robots had been steadily rising by 5-10 percent each year, the company told the publication. But with COVID, that jumped to around 20 percent.
This would have been higher, if not for a completely different kind of shortage – that of semiconductors and parts. Chip shortages have roiled global industry, in particular impacting automotive manufacturing, with companies like GM idling plants while they wait for new semiconductor deliveries.
Crisis and opportunity
Speed is one of the advantages the robotic pickers claim to offer. "These modern machines do a great job—sometimes even better than workers," Tuscan farmer Mirko Cappelli told the WSJ. "Especially in terms of cleaning the grapes and getting rid of the stems."
He said that the machine finished a harvest in about 10 days (with the help of Cappelli and his father), as compared to about 18 days with handpickers.
But many farmers are not convinced, with some shunning machines they say damage grapes – affecting the quality of the wine. Some regions, like Champagne, have even gone as far as to ban machine harvesting to maintain the tradition and supposed quality.
"The whole cluster of grapes has to arrive to the press intact, without any damage," said Philippe Wibrotte, a spokesman for trade group Comité Champagne. "There's no machine that can harvest without damaging the grapes."
France is less reliant on migrant workers than Italy or Spain, and its vineyards have therefore mostly avoided the impact of the labor crisis.
In regions where mechanization is embraced, new machines could have a profound long-term impact on seasonal worker migration that has become standard for agricultural regions.
Autonomous farming
The ag-tech business is booming as farmers face challenges beyond the pandemic – including falling crop prices, climate change, and declining pesticide effectiveness.
Industry goliath John Deere, best known for its eponymous tractors, is investing heavily in automation. Last year, the company's director of emerging technology Julian Sanchez told the AI Summit Silicon Valley that it was time for farming equipment to become as smart as the farm animals that used to work the fields – like oxen and horses.
"We're now seeing agricultural equipment that's very, very sophisticated and actually has the knowledge and the ability to make very difficult decisions in the field, in real-time," Sanchez said at the time.
"We are now able to train AI algorithms to detect when there is something that is starting to look off from optimal settings, and make decisions on behalf of the farmer, or at least make recommendations to the farmer about a better way to set the vehicle and set the machine."
This year, John Deere acquired autonomous driving company Bear Flag Robotics for $250 million. At the time the startup's CEO Igino Cafiero specifically called out labor shortages as a reason for more AI in farming. "Autonomy offers a safe and productive alternative to address that challenge head-on," he said.
Keep up with the ever-evolving AI landscape
Unlock exclusive AI content by subscribing to our newsletter!!
You May Also Like
---