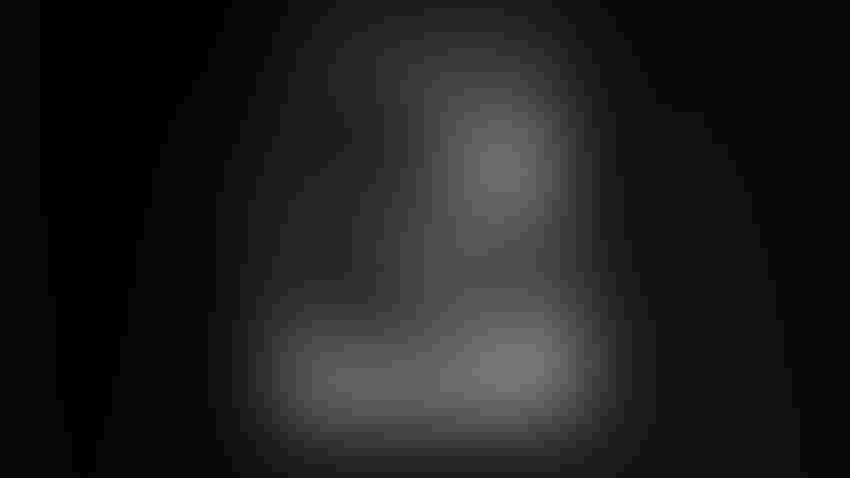 Artificial intelligence is the "single most powerful force of our time," says CEO Jensen Huang
by Max Smolaks 16 August 2019
American chipmaker Nvidia has been talking up the potential of artificial intelligence, as it faces increased competition from AMD in its traditional video gaming domain, and the collapse of the cryptocurrency mining rush that propped it up in 2018.
The company has reported $2.579 billion in revenue for the second quarter of its financial 2020 – down 17 percent year-on-year, but still ahead of analyst expectations. Net income stood at $552m, down 50 percent y-o-y.
CEO Jen-Hsun 'Jensen' Huang underscored the importance of the AI sector for the future of Nvidia during an earnings call, identifying the technology as the "single most powerful force of our time."
Do it like Walmart
"We are building a broad base of customers across multiple industries as they adopt Nvidia's platforms to harness the power of AI. Public sector, higher education and financial services were among the key verticals driving growth this quarter," he said.
"In addition, we won Lighthouse account deals
in important industries that are on the cusp of being transformed by AI. For
example, in retail, Walmart is using Nvidia GPUs to run some of its product
demand forecasting models, slashing the time to do so in just 4 hours from
several weeks on CPUs."
Nvidia made its fortunes by selling purpose-built silicon to PC gamers, but the rising popularity of AI workloads in HPC environments and corporate data centers has motivated it to shift its focus to enterprise computing. The company launched its own AI server range under the DGX brand in 2016, and recently built a supercomputer with 1,472 GPUs that debuted as the 22nd fastest machine in the world – according to the latest Top500 supercomputer list.
Earlier this week, this machine – dubbed DGX SuperPOD - set a world record for advanced natural language processing across both BERT (Bidirectional Encoder Representations from Transformer) and GPT-2 (Generative Pretrained Transformer 2) models.
"This can enable more human comprehension in
real-time by chat bots, intelligent personal assistants and search engines. We
are working with Microsoft as an early adopter of these advances," Huang said.
During the earnings call, he noted there were currently
more than 4,000 AI start-ups around the world.
"The next phase of AI is what we call vertical
industry enterprise AI," Huang said. "And this is where companies are using it
not just to accelerate the business process internally, but they're using AI to
create new products and services.
"They could be new IoT-based medical
instruments to monitor your health. It could be something for financial
services, for forecasting or for fraud detection. It could be some kind of
device that delivers pizza to you. And with the combination of IoT and
artificial intelligence, for the very first time, you actually have the
software capabilities to make use of all of these sensors that you're putting
all over the world.
"And so that phase of growth of AI is the phase that we're about to enter into."
Chatbots can't wait
Huang said Nvidia was particularly interested
in chatbots, since they require a ton of processing capacity. "The thing that's
really exciting for us is beyond recommendations, beyond image enhancement, the
area where we believe the most important application for AI is likely
conversational AI," he said.
"Photo tagging and photo enhancement is
something that you could put offline and you could do that while you have
excess capacity, avoiding the busiest time of the day. You can't do that with
language and conversational AI. You better respond to the person in real-time, and
so the performance that's required is significant.
"But more importantly, the number of models
necessary for conversational AI - from speech recognition to language
understanding to recommendation systems to text-to-speech to wave synthesis -
these 5, 6, 7 models have to be processed in real-time, in a series so that you
can have a reasonable conversation with the AI agent.
"My expectation is that this is going to
continue to be a big growth opportunity for us."
Huang said Nvidia continued to advance its software, built around the CUDA programming model, and managed to increase AI performance of its Volta GPUs by 80 percent in 12 months. This meant that customers continued to see major gains in speed, long after they paid for the product – because of their complex relationship between hardware and software, GPUs are pretty much the only class of device capable of doing this.
Revenue breakdown
In terms of particular business segments, Nvidia's gaming revenue – still at the core of its empire - was $1.31 billion, down 27 percent from a year ago. "The year-on-year decrease reflects a decline in shipments of gaming desktop GPUs and SOC modules for gaming platforms, partially offset by growth in gaming notebook GPUs," Colette Kress, Nvidia's CFO, explained [PDF].
Nvidia's data center segment didn't do nearly
as badly, with quarterly revenue of $655 million,
down 14 percent
from a year
ago, and up 3
percent sequentially. "The year-on-year decline
reflects lower hyperscale
revenue. The sequential
increase was due
to enterprise revenue
growth driven by
expanding AI workloads,"
Kress said.
Professional visualization
product revenue was $291
million, up 4
percent, automotive revenue hit
a record
$209 million, up 30 percent,
and the Tegra chip family, designed for mobile devices and powering Nintendo's
Switch console, brought in $475 million,
up 2 percent
year-on-year.
OEM and
"other" revenue totaled
$111 million, down
4 percent
from a year ago
and up 12
percent sequentially, with the sequential
increase "primarily due to growth
in shipments of
embedded edge AI
products," according to Kress.
Nvidia is about to close the acquisition of
Israeli chipmaker Mellanox, famed for its data center networking kit and the InfiniBand
interconnect, used to link together individual nodes in high performance
computing. The GPU giant is spending a whopping $6.9bn on the purchase – which is
once again aimed at boosting its enterprise credentials, rather than entice gaming
enthusiasts.
Keep up with the ever-evolving AI landscape
Unlock exclusive AI content by subscribing to our newsletter!!
You May Also Like
---