ATxSG 2022: Tony Blair on tech and politics
ATxSG 2022: Tony Blair on tech and politics
Older politicians don't get tech, suggests the 69-year-old former UK prime minister.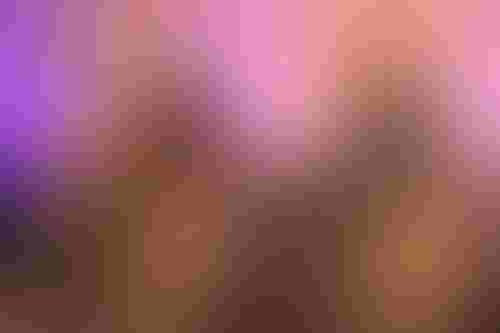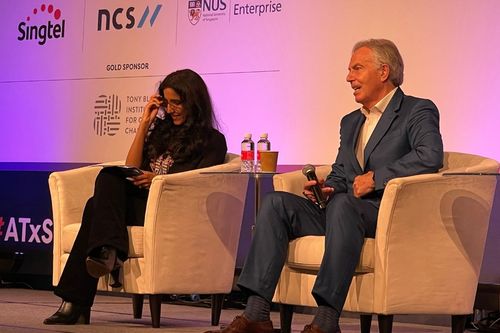 Older politicians don't get tech, suggests 69-year-old Blair
World leaders should put aside political ideology when it comes to digital transformation policies, according to former British Prime Minister Tony Blair.
Speaking in a keynote at the ATxSG conference in Singapore, the former Labor politician now heads a non-profit organization - the Tony Blair Institute for Global Change.
In his view, he sees current political leaders as individuals who fail to grasp technology and the benefits it can bring.
"The central thing happening in the world today is the technology revolution – it is the hardest thing for governments is to get their head around."
Blair suggested that politicians don't care what tech systems do, so long as they achieve certain outcomes – a categorization out of sync with the growing conversations around explainable AI.
"Technology changes but government doesn't," he said, adding that a post-war PM would fail to grasp today's tech world, but would still feel at home in the British government.
According to Blair, the view that politicians fail to understand tech revolves around age – with older leaders "talking as if politics and tech are separate."
He suggested the rise in youthful politicians around the world is helping make sense of digital landscapes.
"Policymakers and changemakers need to be in the same room – there are limitless amounts of change technology can bring but you need to be able to understand it."
Government priorities
In a 1996 speech at a Labor Party conference, Blair famously said that the three highest priorities in government were 'education, education, education.' And it was that which he talked about in his keynote, suggesting that if he were back in government today, one of his key priorities would be educating the public about the benefits of technology.
"For an average person, technology areas use language that can only be understood by a few numbers of people and alienates others. This language is off-putting to the undereducated. Where people can get online, it's amazing how fast they can develop but numbers of people still remain offline."
"Young people are more familiar with tech because they grew up with it. If young people do get access to the Internet, they use it incredibly fast and innovatively."
The former PM suggested services like health care and pharma would be "reimagined" in just a few years due to increasing digital transformation. In some instances, this has already happened, as he referred to the increasing usage of videoconferencing for doctor's appointments during the pandemic and beyond.
Blair concluded his keynote by suggesting that the only nations that develop through digital transformations will be those that encourage women in tech.
By "ignoring 50% of the population," developing countries will fail to fully utilize and nurture their human talent pools, he said.     
Keep up with the ever-evolving AI landscape
Unlock exclusive AI content by subscribing to our newsletter!!
You May Also Like
---