Autonomous drone delivery company Volansi raises $50m
Autonomous drone delivery company Volansi raises $50m
Focusing on heavy-duty delivery for the military and enterprise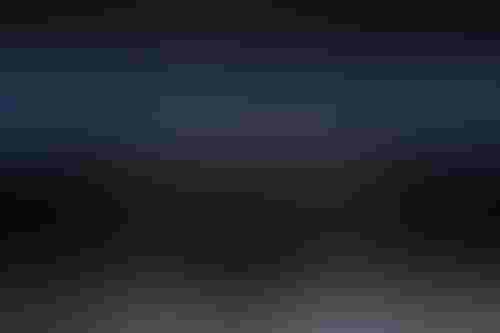 Focusing on heavy-duty delivery for the military and enterprise
Vertical take-off and landing (VTOL) drone delivery company Volansi has raised $50m in a Series B round.
The startup already offers point-to-point autonomous drone delivery services for medical supplies, some business customers, and the US Department of Defense.
Feed the megamouth
Delivery is carried out by the company's own drone systems, including the Voly C10 and M20.
The C10 is the company's main offering, with the ability to carry up to 10 pounds (4.5kg) of cargo over 50 miles.
But for heavier deliveries over larger distances, the M20 (also known as 'The Megamouth') can lug twice as much, along with 10 pounds of sensor payloads, over 350 miles at a cruising speed of 75mph.
More drones are under development, with the company claiming one prototype can travel 500 miles at up to 200mph. Each system is autonomous, and able to rely on redundant communication systems if GPS is not available.
"The combination of our best in class cargo drones and unique software platform set us apart from others in the industry," said Hannan Parvizian, CEO and co-founder of Volansi.
The former senior operations analyst at Tesla added: "Closing our Series B with such high-quality investors, especially during these challenging times, is further testament to the venture capital community's confidence in our business and will allow us to keep pushing the envelope of mobility and robotics."
Investment was led by Icon Ventures, with Harpoon Ventures, Graphene Ventures, and Merck Global Health Innovation Fund joining the series. Previous investors, Lightspeed Venture Partners and Ycombinator, also participated, bringing the total raised to date to $75m.
"We are particularly excited about Volansi's unique ability to address the medical community with urgent vaccine delivery, particularly in looking ahead to a post-COVID world," added Icon's Joe Horowitz.
Volansi said that it would use the funding to grow its team, currently consisting of 65 staffers across Northern California, Arizona, and Africa. It is also looking to expand into new markets.
At the moment, the drones are geared towards operations in remote areas – such as travelling across a large desert to deliver a component for an oil pump, or across the sea to deliver supplies to a navy vessel. Volansi has also dabbled in humanitarian efforts, delivering medical supplies to Puerto Rico in the wake of Hurricane Maria.
This summer, the company signed an agreement with the North Carolina Department of Transportation to begin commercial, middle-mile drone delivery projects in the state.
The department will work with the Federal Aviation Administration to test the C10 UAV. "We believe that one day, autonomous flight will be as commonplace and accessible as mailing a letter, and Volansi technology will play a pivotal part in this transport revolution," Parvizian said at the time.
Should this revolution happen, Volansi will have to compete with a number of rival drone delivery companies, including Amazon's 'Prime Air' service and Google's Wing project, both of which are currently focused on deliveries over shorter distances.
For larger cargo delivery drones, competition is also fierce, with Elroy Air, Sabrewing, Natilus, Boeing, and others all seeking to build autonomous machines that can transport heavy payloads across longer routes.
About the Author(s)
Stay Ahead of the Curve
Get the latest news, insights and real-world applications from the AI Business newsletter
You May Also Like
---