Autonomous flying taxis one step closer to reality
Autonomous flying taxis one step closer to reality
A new report investigates urban air mobility and airspace integration.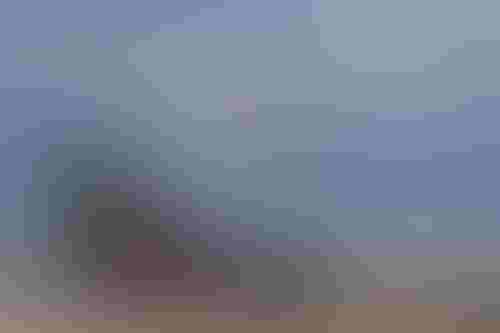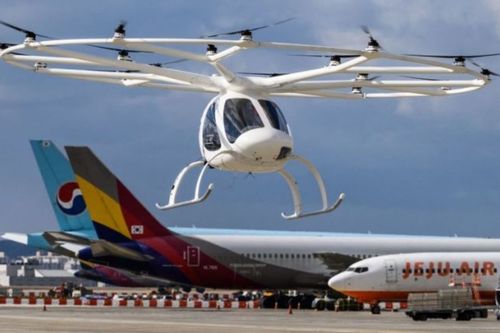 A new report investigates urban air mobility and airspace integration.
The prospect of autonomous air taxis flying across the sky in Britain has moved a stage closer with the publication of a Concept of Operations for Urban Air Mobility.
The Concept of Operations, or CONOPS, was developed by the UK Air Mobility Consortium in association with the country's Civil Aviation Authority (CAA) Innovation Hub and looked specifically at how airspace integration for Urban Air Mobility (UAM) might be achieved.
The consortium – which was led by UAM company Eve, and featured several interested parties from the aviation industry, including NATS, Heathrow Airport, London City Airport, Skyports, Atech, Volocopter and Vertical Aerospace –  was selected by the CAA in January last year to contribute to its Future Air Mobility Challenge.
Among the challenge's key aims is to develop a strategic framework that will define the low-level airspace designs, procedures and infrastructure for safely integrating new types of UAM operations across the U.K. Demand for autonomous delivery drones and urban air taxis is set to grow significantly, and the launch of the world's first Urban Air Port is scheduled next month in Coventry in the British Midlands.
The Future Air Mobility Challenge's first major task was to identify the key regulatory challenges that need to be addressed to enable safe, efficient and scalable zero-emission UAM operations. Using this guidance as a baseline, the consortium identified which areas to focus on in the CONOPS.
Accordingly, it was developed as a London-centric case study, transporting passengers within a network of vertiports from Heathrow Airport on the western fringe of the capital, to London City Airport in the east. The consortium spoke to an array of stakeholders and leveraged quantitative data derived from computer modeling simulations to support its proposed concepts, considering every potential phase of urban air mobility "from first introduction (with piloted, voice-based flights) through to mature, high-density autonomous operations."
Explaining the significance of the CONOPS, Frederic Laugere, Innovation Services Lead at Civil Aviation Authority said in its foreword, "We are seeing multiple manufacturers gain significant financial backing to develop some exciting and promising aircraft. These projects look certain to deliver electric vertical take-off and landing (eVTOL) aircraft into our skies in the very near future. However, if the airspace and air traffic management systems aren't set to handle these new operations and the aircraft themselves don't have enough suitable landing sites, then this enormous potential and unique offering starts to be severely limited. The good news is… there is no reason for this worst-case scenario to develop. 
"This ground-breaking report describes potential ways in which a UAM concept could be safely integrated into one of the world's busiest cities with one of the world's most complex air traffic systems. By actively involving many of the key players that would be required to make this a reality, it gives even more confidence that the task is achievable."
The government, industry and local communities have been asked to provide feedback on the report.
Image: Photo by ANTHONY WALLACE/AFP via Getty Images
This story first appeared on IoT World Today. Subscribe to the newsletter to get the latest IoT news straight to your inbox. 
Keep up with the ever-evolving AI landscape
Unlock exclusive AI content by subscribing to our newsletter!!
You May Also Like
---