AutoX unveils fifth generation self-driving system for its RoboTaxi fleet
AutoX unveils fifth generation self-driving system for its RoboTaxi fleet
With six high-resolution LiDAR sensors, 28 cameras, and a 4D radar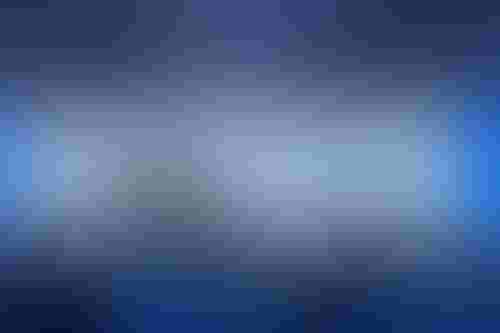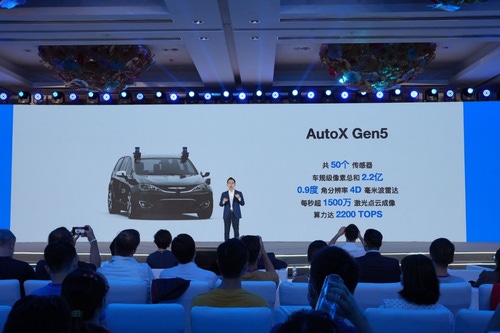 With six high-resolution LiDAR sensors, 28 cameras, and a 4D radar
Chinese self-driving car developer AutoX has unveiled its Gen5 RoboTaxis, complete with 50 sensors and a vehicle control unit capable of 2,200 TOPS of compute.
Demonstrated at the Crowne Plaza Shanghai Anting by founder Jianxiong Xiao, Gen5 vehicles feature six high-resolution LiDAR systems, 28 cameras, and a 4D radar with an angular resolution of 0.9 degrees.
Cameras fitted as part of the Gen5 system are capable of handling 220 million pixels per frame, the company said, with its LiDAR able to process 15 million points per second.
The car has zero blind spots, according to its makers, with camera and LiDAR fusion perception modules able to provide a 360-degree view of the vehicle.
"Safety is our number one priority and it has to be built on a reliable foundation. Gen5 was created for fully driverless RoboTaxis in urban cities and is designed for the safety of our users and everyone on the road," Xiao said.
Upgrades amid upswings
AutoX was founded in 2016, backed by Alibaba and Shanghai Motors. It develops hardware and software that controls autonomous vehicles – anything from passenger cars to delivery trucks.
The startup now runs several commercial autonomous taxi services in China, most recently celebrating 100 days of deployment in the city of Shenzhen.
The firm said its latest system is capable of driving on complex urban streets and can detect delivery scooters behind vehicles from several hundreds of meters away.
Due to the Gen5's higher resolution sensing capability, integrated vehicles can drive at higher speeds safely, AutoX said.
The company stressed that all components go through "rigorous automotive-grade testing," including vibration and waterproof assessments, both before going on the assembly line and when integrated with the car.
The fifth generation sensing package took around two and a half years to develop. Production will now move ahead following six months of driverless rides offered to the general public "with a perfect safety record," the Chinese firm said.
AutoX launched a robotaxi service in Shanghai last August, having received permission to test driverless vehicles without a safety driver in California a month prior.
AutoX's latest announcement comes after rival Didi Chuxing had its app forcibly removed from Chinese app stores, after the company was accused of illegal collection of personal data. Chinese officials acted against Didi just days after it began selling shares on the New York Stock Exchange.
Keep up with the ever-evolving AI landscape
Unlock exclusive AI content by subscribing to our newsletter!!
You May Also Like
---