BAE unveils self-driving boat for the military
BAE unveils self-driving boat for the military
BAE unveils self-driving boat for the military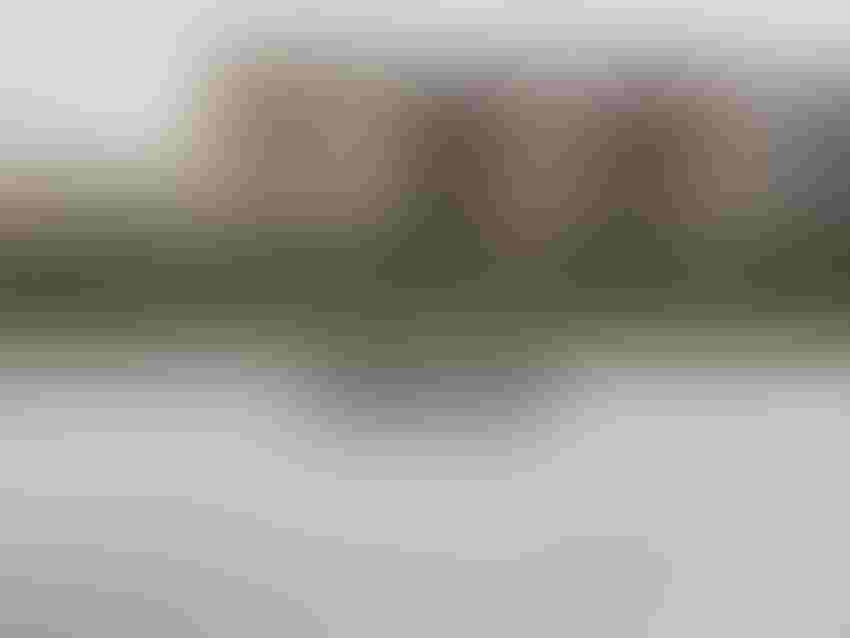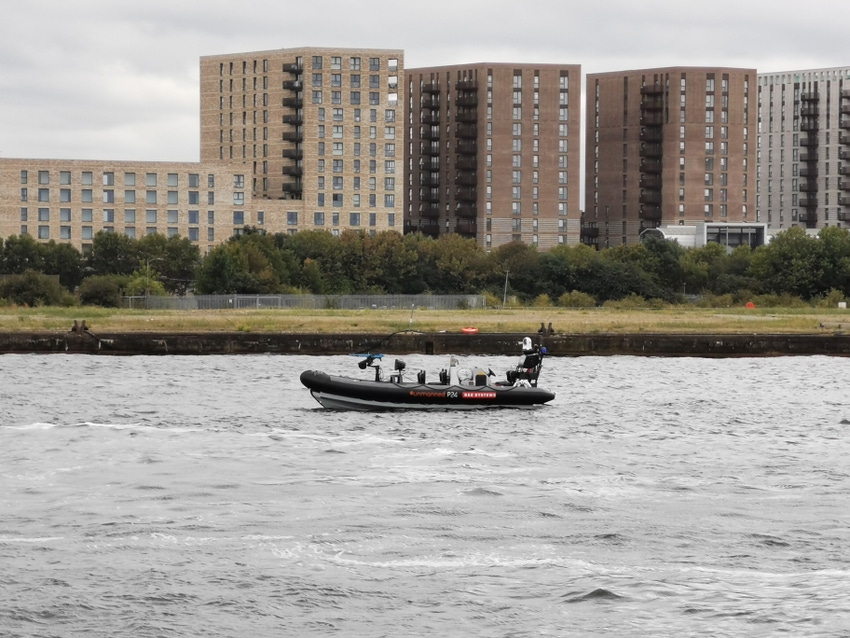 "The white van of the sea" gets a mind of its own
by Max Smolaks 12 September 2019
On Wednesday, British defense specialist BAE Systems and its partners demonstrated a fully autonomous, armed sea boat designed for the Royal Navy.
Besides being able to operate without any human input, it uses a number of AI technologies including real-time image recognition.
The seafaring robot is based on the Pacific 24 Rigid Inflatable Boat, a multi-purpose vessel sometimes described as the "white van of the sea," built by BAE and used by the Royal Navy and Royal Fleet Auxiliary ships, as well as several UK police services, rescue authorities, and international agencies.
The autonomous version was unveiled at the bi-annual Defense and Security Equipment International (DSEI) exhibition in London – one of the world's largest arms fairs. This year's show was mostly revolving around two words, "unmanned" and "autonomous", applied to aerial drones, boats, submarines and many other types of military hardware.
Limited, rules-based autonomy is something the defense sector is clearly excited about: highlighting that such systems will help save soldier's lives and improve targeting to help avoid civilian casualties, while simultaneously downplaying ethical concerns about equipping machines with weapons. Everybody here wants to keep humans in the loop for life-or-death decisions, at least for now.
To demonstrate the capabilities of its autonomous P24, BAE created a complex scenario that played out on the river Thames, in which one of the boats was approached by a clearly hostile vessel.
The unmanned P24 was launched from a Type 23 Royal Navy warship docked outside ExCeL, and quickly positioned itself between the aggressor and the target it was tasked with protecting – without any need for human intervention.
Next, the attacking boat produced something that looked like an RPG launcher. The P24 used image recognition to identify the weapon, issued an audible warning, and when the target wouldn't desist, it started spraying it with imaginary bullets – this is just a test, after all. The entire sequence took no longer than a few minutes, in a narrow spot with little room for maneuver.
Pacific 24 is a common sight in the Royal Navy; a British frigate usually has two of these. There's space for two members of the crew and six passengers, who can travel at speeds of up to 38 knots. The problem is, nobody will call such journeys comfortable – one of the reasons an autonomous version could be a hit with the sailors.
The upgrade means P24 can be manned, unmanned or fully autonomous – and we were told switching between different modes is as easy as pressing the button.
Using the familiar design means the boats occupy the same space, and can be handled in the same manner, while having considerably increased functionality: they can carry troops, serve as unmanned observation platforms, be equipped with a variety of weapons for combat missions, or loaded with a standard NATO pallet to carry goods between ships at sea. And they can do all of this while being fully integrated with the combat management and sensor systems of a Royal Navy warship.
The unmanned P24 is not BAE's first autonomous boat - that honor belongs to P950 unmanned, which entered trials in July and relied on many of the same technologies.
Keep up with the ever-evolving AI landscape
Unlock exclusive AI content by subscribing to our newsletter!!
You May Also Like
---