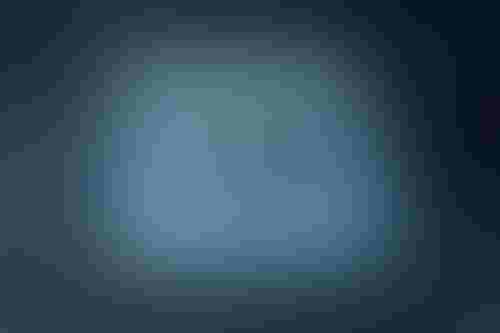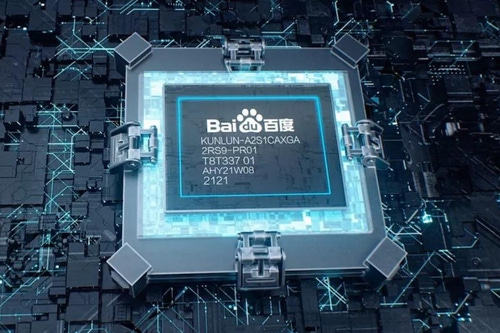 Plus, Baidu Brain is updated and an AI educational academy is set to launch
Chinese tech giant Baidu has unveiled its new AI chip – the Kunlun II.
The new processor will be designed by its semiconductor subsidiary Kunlun Chip but manufactured by Samsung. It has a reported max power consumption of 120W.
Kunlun IIs are developed using a 7nm process node technology, which Baidu claims will improve its performance over its predecessor by two to three times.
The chips are designed for both edge and cloud applications, as well as for deployment in autonomous vehicles. 
Kunlun have a go if you think you're hard enough
Baidu spun its Kunlun chip-designing arm in June this year, securing around $2bn in funding from Chinese private equity firm CITIC Private Equity Funds Management, IDG Capital, and Legend Capital. The chips are primarily manufactured by Samsung's foundry business.
Kunlun is one of two chip units Baidu operates, the other being Honghu. The latter AI chips are applied in sectors such as vehicle-mounted voice systems.
The first iteration of its Kunlun chip can be found in the company's cloud data centers, as well as its autonomous vehicle platform. It has not made the chip available to other cloud companies.
The Kunlun I is capable of around 256 INT8 TOPS performance, 64 TOPS INT/FP16 performance, and 16 INT/FP32 TOPS performance at 150 Watts.
Its newest Kunlun II chip, which has begun mass production, can also be optimized for AI technologies like natural language processing and supports deep learning frameworks such as Baidu's open source platform PaddlePaddle.
The PaddlePaddle platform is used by over 3.6 million developers, according to the Chinese company, and is utilized in applications such as water management systems and improving precision in athlete training.
"This diverse range of uses gives the 2nd generation Kunlun AI Chip a powerful potential role in powering AI applications ranging from Internet core algorithms to smart cities and smart industry," a Baidu statement reads.
Alongside its Kunlun II announcement, Baidu also unveiled the latest iteration of Baidu Brain, 7.0.
Baidu Brain is used internally and is also open to third-party developers, offering a layered approach — with a foundation layer supported by additional algorithms for features like computer vision and VR.
The updated version of the AI open platform provides for greater integration of deep learning, including language comprehension and reasoning – to enable output across language, voice, and visual formats, and can work in tandem with Kunlun II.
The company also announced the launch of Songguo Academy, which provides educational resources to train AI professionals.
"AI technology is growing increasingly complex, and integrated innovation has made AI more powerful," Haifeng Wang, Baidu's chief technology officer said at Baidu's World 2021 event.
"As AI technology plays an expanding role in a wider range of industries and drives a new era of technological revolution and industrial transformation, it is increasingly important to lower the threshold for different real-world applications and to increase accessibility to AI development platforms."
Its latest announcements come after Baidu launched Beijing's first robotaxi service back in May.
Around 10 Apollo vehicles drove riders in and around the city's Winter Olympics venues around Chinese labor day.
Keep up with the ever-evolving AI landscape
Unlock exclusive AI content by subscribing to our newsletter!!
You May Also Like
---