Beena Ammanath of General Electric: We are at Tip of the Iceberg with AI in Business
Beena Ammanath of General Electric: We are at Tip of the Iceberg with AI in Business
Beena Ammanath of General Electric: We are at Tip of the Iceberg with AI in Business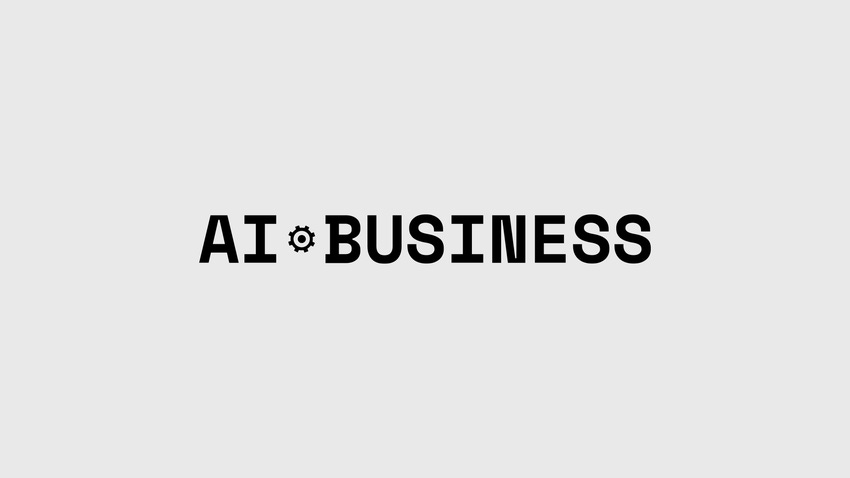 AI Business recently got the chance to speak to Beena Ammanath, Head of Data Science Products at General Electric.
Founded in 1892, GE traces its beginnings to Thomas A. Edison, but is now of America's largest and most successful multinational conglomerates. It has long been one of the top Fortune 500 companies, transforming industry with software-defined machines and solutions that are connected, responsive and predictive.
Beena Ammanath is a seasoned technology leader with over 24 years' proven track record of building and leading high performance teams from the ground-up scaling 0 to 150+ geographically distributed global teams with a sharp focus on strategy and successful execution of industrial scale products and services. She has broad experience at recognized international organizations British Telecom, E*trade, Thomson Reuters, Bank of America as well as Silicon Valley startups, in engineering and management positions.  
She has been a featured speaker on the topics of data science, big data, technology transformation and women in leadership, at numerous industry conferences. Beena added to her impressive repertoire at The AI Summit in San Francisco on 28-29 September, where she delivered her keynote on "AI in the Industrial IoT World".
Beena Ammanath of General Electric
Beena begins by stepping back to look at how we have got to this point with AI, which of course has existed as a concept for many decades.
"If we look at the history of AI, we can see the repeated cycle – AI was at the forefront in the 80s too. AI has been going through cycles of overpromise, investment, under delivery and investment reduction".
However, she says, this time it will be different:
"Right now I think the technology advancements, scale and attention being paid to AI are much larger than before. The advances in big data technologies combined with cheap massively scalable infrastructure and storage is now helping us tremendously to tackle bigger and bolder problems in AI".
Having worked in a number of industries – from finance to marketing, telecoms to industrial – Beena is in an authoritative position to comment on the overall impact of AI on the enterprise. Her view is that we are only at the beginning:
"I believe we are at the tip of the iceberg with AI.  AI is not by itself an industry, more of a technology that is positioned to transform businesses across a number of sectors. AI will be so intertwined and pervasive within business operations in the future that it may be impossible to do business without AI".
A bold prediction, but certainly conceivable given the currently rapid development of and investment in AI technologies. Beena adds that fundamental business models of today are going to change as AI evolves, and cites major examples in the transport industry to expand on her point:
"Tesla's driverless car is still in its early AI stage but it won't be that long before drivers put their cars completely on autopilot. In a few years from now, Uber may not need drivers but just idle cars will be needed. But even more broadly, the whole transportation ecosystem is going to change. The Palm Jumeirah Monorail in Dubai is a fully automatic driverless train that can shuttle up to 6000 passengers an hour. The locomotive industry is poised for a revolution not only passenger trains but long haul goods transportation".
Beena also describes how the enterprise will change from an employment perspective:
"There will be an impact to jobs but I see it more as job roles changing, and not necessarily as job reduction. The jobs most at risk are those that are routine intensive and are very strictly defined with limited tasks. If you think of the transportation example, in a few years, we may not need as many drivers but we will need more programmers and support personnel".
While Beena acknowledges that there is so much amazing work being done, and that our lives have already changed so much just in the past five years due to AI, she says are nowhere near "true AI":
"True AI is where a machine can be as smart as a human. Today what is being called as AI are mostly rule-based expert systems doing only what it is programmed to do. It is still far from the breadth and depth of human intelligence".
She adds that from a governance aspect, there is still a lot to be done:
"As AI advances and becomes more and more pervasive to improve our lives, the number of threats that rise because of AI have to be monitored and handled as well. Technology can be used for good and can also be used for bad. Security, governance, standards, risk and threat management are all key things that need to be worked out for AI to scale and succeed. The good news is that there is a lot of work is being done in this area".
At The AI Summit in San Francisco, Beena delivered her insightful keynote on "AI in the Industrial IoT World".
Join us at the next AI Summit in New York on 1st December, as the event comes to America's business capital! Find out more here: https://theaisummit.com/newyork/
You can find Beena on Twitter @beena_ammanath
For the latest news and conversations about AI in business, follow us on Twitter, join our community on LinkedIn and like us on Facebook
Feature image credit: Google images
Keep up with the ever-evolving AI landscape
Unlock exclusive AI content by subscribing to our newsletter!!
You May Also Like
---