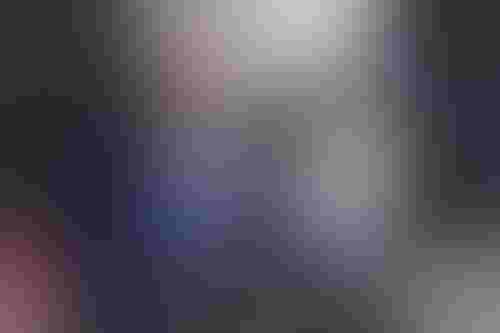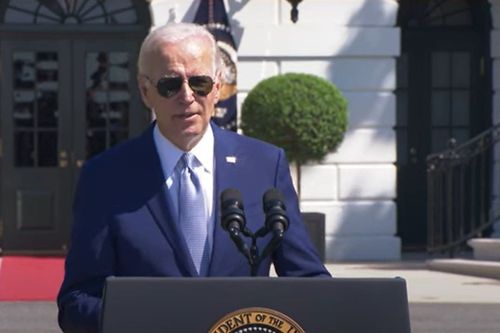 Micron, Qualcomm and GlobalFoundries to invest in U.S. chipmaking
President Biden has signed the CHIPS Act into law, marking what he called a "once-in-a-generation" effort that "supercharges" the country's semiconductor industry.
Officially titled the CHIPS and Science Act, the $280 billion legislation includes $52 billion in subsidies for U.S. semiconductor production and an investment tax credit for chip plants worth an estimated $24 billion.
At the White House signing ceremony, Biden said America invented the computer chip and at one point commanded a 40% market share in chip production. Today, as manufacturing fled overseas, the U.S. produces just 10% of the world's chips. East Asia is now the hub, led by Taiwan.
The CHIPS Act is seen as reviving U.S. chip leadership. "It's a once-in-a-generation law that invests in America by supercharging our efforts to make semiconductors here at home," he said. "Today represents a more secure economy, jobs, and a stronger future for our nation."
Added Senate Majority Leader Chuck Schumer (D-NY): "We used to lead the world in this technology. It's time to lead once again."
Among the White House crowd was AMD CEO Lisa Su, who said the legislation would be "transformational for our semiconductor research, development and manufacturing ecosystem."
The CHIPS Act requires recipients to demonstrate "significant worker and community investments" — including opportunities for small businesses and disadvantaged communities.
However, recipients would be barred from building certain facilities in China and "other countries of concern." Companies also would be unable to use the taxpayer funds for stock buybacks and shareholder dividends.
Chip investments
Chipmakers Micron, Qualcomm and GlobalFoundries have said they all plan to invest in facilities in the U.S.
Micron plans to invest $40 billion over 10 years in memory chip manufacturing in a move it says will create up to 40,000 new jobs. Qualcomm and GlobalFoundries plan to spend $4.2 billion on manufacturing chips in an expansion of GlobalFoundries' upstate New York facility.
Qualcomm also plans to increase semiconductor production in the U.S. by up to 50% over the next five years.
Related stories:
What the CHIPS Act means for quantum computing
CHIPS bill to fund US semiconductor manufacturing heads to Biden
Samsung seeks Texas tax breaks to build 11 chip plants
Bosch to invest $3 billion in chip production in Europe
EU hoping for a larger share of the semiconductor market with new 'Chips Act'
Recently, Samsung sought tax breaks to build chip production sites in Texas to complement its existing sites some 30 miles from the state's capital of Austin.
Incentives and rivalries
Chips have been in short supply due to the pandemic, with the bottleneck in the supply chain being East Asia where most suppliers are based. The shortage affected many industries, from automotive to gaming.
Omdia research analyst Sang Oh explained the shortage's impact on the automotive sector at Embedded IoT World in April.
To diversify the semiconductor supply chain, the EU saw incentives as the best option to attract new chip investors. The bloc wants to double its share of global chip production to 20% by the end of the decade, helped by the European Chips Act.
Bosch, one of Europe's largest chipmakers, has pledged to invest $3 billion into its semiconductor division on the continent.
Meanwhile, China and South Korea have made similar plans as well. The latter wants to allocate some $450 billion for chip incentives, while China is also looking to invest while navigating sanctions that impact its access to American chip manufacturing tech.
Keep up with the ever-evolving AI landscape
Unlock exclusive AI content by subscribing to our newsletter!!
You May Also Like
---