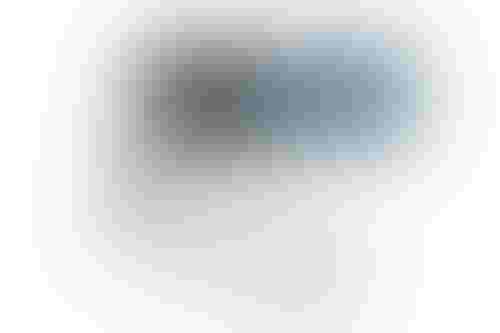 American chip design startup Blaize has raised $71 million in a Series D funding round, as it looks to address the growing need for low-latency AI applications at the edge of the network.
Franklin Templeton, a new investor, and Temasek, an existing investor, led the round, along with participation from Japanese automotive components manufacturer DENSO, and others.
"Automotive, and numerous edge AI markets, such as retail and metro, hold tremendous potential for Blaize to expand on their early market position as the adoption of AI at the edge accelerates, creating a new wave of industrial systems," said JP Scandalios, SVP and portfolio manager at Franklin Templeton.
Blaze CEO Dinakar Munagala told AI Business about the humble origins of the business, his plans for the future, and explained how the company managed to avoid the Great Chip Supply Shortage.
Blaizing a trail
Blaize, formerly known as Thinci, was founded in California in 2010 by a team that previously designed chips for Intel and Nvidia.
It was a classic Silicon Valley tale of engineers with an ambitious vision, but little funding. "We believed that there needs to be this architectural right-hand turn to solve the problems for the next generation of workloads, and we jumped in," Munagala said. "For almost two years, we were pretty much operating in a spare bedroom."
To date, the company has raised $155 million, to develop silicon and software based on its proprietary Graph Streaming Processor (GSP) architecture, which promises to run AI inference much more efficiently than the alternatives.
The startup's first products started shipping in early 2020 and include Blaize Pathfinder and Xplorer hardware platforms, and the Blaize AI Studio, which includes tools that enable users to build AI applications without any data science expertise.
Munagala suggested that he industry was experiencing a switch from AI 1.0 to AI 2.0, with the first generation of AI platforms primarily concerned with retrofitting AI – essentially a new type of workload – to run on existing systems and chips like CPUs, GPUs, and FPGAs.
In contrast, AI 2.0 would place more emphasis on efficiency, cost, and latency – and would require fully programmable hardware that would be easy to use. It would also require tools that place the power of AI in the hands of business users.
"This is like the MS DOS to Microsoft Windows kind of leap," Munagala said. "We no longer need you to be an ML specialist or a data scientist, you can be a business technologist. You can be a journalist, a banker, an industry person, an expert in your field. And the technology serves you to build whatever ideas you have, to get AI into your workflows."
The importance of low-code AI, and rise of the business technologist, has ben observed elsewhere; Gartner VP Rajesh Kandaswamy recently predicted that "80% of tech could be built outside IT by 2024, thanks to low-code tools."
Munagala also highlighted the size of the opportunity for edge AI, and said that Blaize had no intention to compete for data center dollars.
"We consciously chose to stay away from the data center," he said. "Not that our technology doesn't stretch, architecturally we are more than suitable to go there. But it is going to be highly contested, Intels and Nvidias of the world are going to compete, and it will be a bloodbath. There will be few survivors.
"Everybody's kind of neglected the edge, and we've done the opposite."
For the next few years, Blaize will continue refining its chip, adding features, and expanding the product range with new versions and new sizes. The company's CFO, Harminder Sehmi, told AIB that about 75 percent of its 320-strong workforce are engineers.
"We will of course, start to add more on the on the sales and marketing side," he said. "But essentially, for the for the foreseeable future, it's still going to be developing and deploying solutions, and working with systems integrators because there are these variations of certain form factors that people want."
Supply chain blues
Being a fabless semiconductor firm, Blaize manufactures its chips through partners – and most chipmakers have had a rough year, with a combination of several factors wreaking havoc with silicon supply chains. The situation got so severe that the newly elected president Joe Biden had to get involved.
But the crisis didn't affect Blaize, which quickly moved its manufacturing operations back into the US.
"One of the advantages of having investors like Temasek, based in Singapore, is the whole COVID thing was taken a lot more seriously, back in December 2019," Harminder said. "We started to take steps to anticipate some of the problems and then of course, didn't think it was going to be as bad as it would be.
"The advantage of having a little bit of foresight meant that the contract manufacturer that we were were going to work with in Asia to develop our cards and modules – we brought that stateside. Actually, it was a small company in Santa Clara.
"It was a little bit more expensive, but at least we knew we are going to have the supply ready. And then, of course, every month, we are in touch with the fab, we are in touch with contract manufacturers in Asia. For long lead items, we are working collaboratively to secure them, so at least for the next two years, we know that the chip supply, and of course our modules and cards, are more or less secure."
"I don' think you come across any company, at least in our stage, placing orders for two years out," Munagala added.
Keep up with the ever-evolving AI landscape
Unlock exclusive AI content by subscribing to our newsletter!!
You May Also Like
---