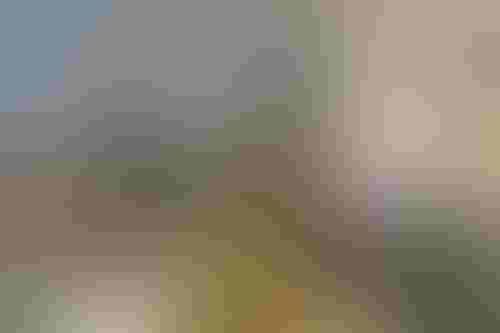 Please romaine calm – robots won't replace kitchen roles
Boston-based Mediterranean restaurant Bonapita has enlisted the help of robots from Dexai to automate the preparation of salads.
Dexai's unit – dubbed Alfred – will monitor the actions of the restaurant's chef, Ilan Barniv, to learn their recipes and then over time, become faster at performing its tasks. The learning progress made by one Alfred robot is then shared across every other unit, in both existing and future deployments.
"We had to find alternative solutions following 2-plus years of extreme employee shortages," said Barniv.
"By using a robot, we free up our employees to focus on the customer experience, orchestrating a consistently delicious dining experience that customers can trust and love."
The Alfred bot can scoop an item up and place it into a bowl in around 10 seconds, taking just one second to change utensils. Dexai suggests its units can dispense on average 50 bowls per robot per hour.
Weighing 120lbs, Alfred houses sensors for ingredient detection and availability. It can also detect humans in the workspace and up to four feet away. It operates without an Internet connection, however, Alfred does boast Wi-Fi connectivity, as well as Bluetooth and RJ45.
Alfred has been NSF certified as foodservice equipment. Each of its joints has torque sensors to prevent hazards – with an emergency stop feature allowing the unit to be shut down in case of emergency.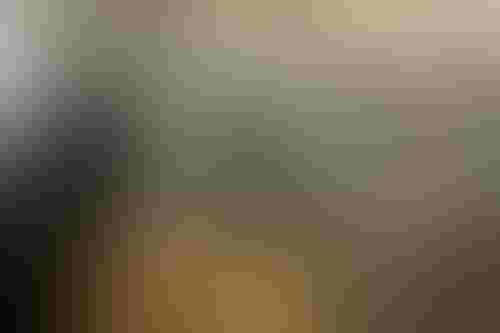 Alfred in action at Bonapita | Dexai Robotics
Alfred's makers, Dexai Robotics are also based in Boston. The company was founded in 2018 having been spun out from The Charles Stark Draper Laboratory in Cambridge, MA.
Its robotics solutions are designed for commercial kitchens. However, the Boston-based firm secured a $1.6 million deal with the Department of Defense to deploy 10 of its Alfred bots on several U.S. military bases.
Announced in February, the DoD is to use the robots to reduce food waste, improve sanitation and maintain adequate staff numbers. The first Alfred unit was deployed at Travis Air Force Base in Fairfield, Calif. late last year.
"Robots have come a long way from the days of massive, multi-million-dollar machines, and complex, purpose-built installations," said Dexai CEO David Johnson.
"Alfred is able to work in practically any commercial kitchen, and adapts to your existing menu, even if that changes seasonally."
To date, the company has raised $5.5 million, securing investments from Hyperplane Venture Capital, Rho Capital and Harlem Capital. That figure is dwarfed by sums raised by other firms on the market, such as Miso Robotics and Karakuri.
Miso, the firm behind the Flippy and Sippy kitchen bots, has raised $60 million and seen its units deployed in brands such as White Castle and Jack in the Box.
And U.K.-based Karakuri has raised around $16 million, which includes backing from online grocer Ocado, the U.K.'s most valuable food retailer on the London Stock Exchange. Its automated meal assembly system Semblr autonomously prepares food that is ordered via a mobile app.
Robotics in food preparation is expected to skyrocket in the near future, with increasing labor shortages and a focus on post-pandemic safety exacerbating an already overstretched market.
Other players in this space range from established tech firms like Samsung and Hyundai to the likes of Chowbotics, which is developing vending machine units and kitchen cleaning bot makers Moley.
Keep up with the ever-evolving AI landscape
Unlock exclusive AI content by subscribing to our newsletter!!
You May Also Like
---