BP Invests $20m In AI Startup To Transform Oil & Gas Exploration
BP Invests $20m In AI Startup To Transform Oil & Gas Exploration
BP Invests $20m In AI Startup To Transform Oil & Gas Exploration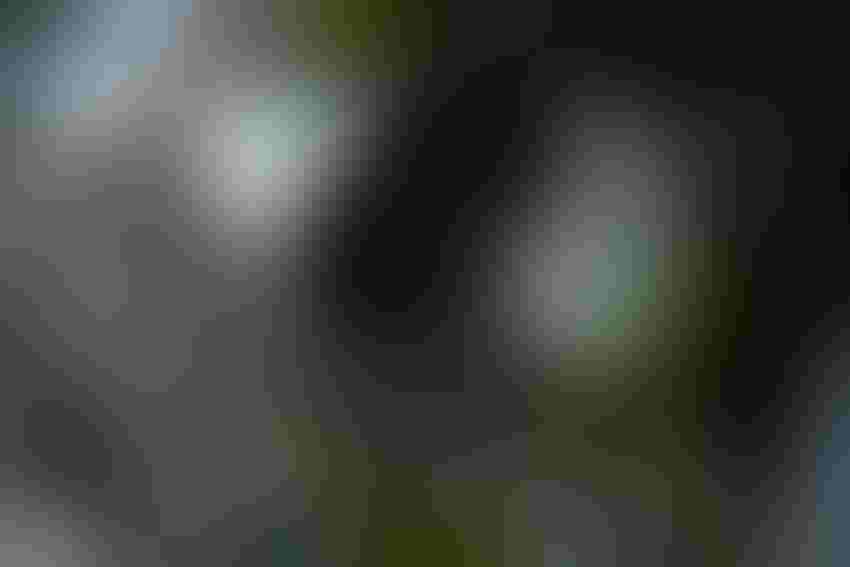 BP have announced they have invested $20 million in Beyond Limits, an AI startup commercialising technology used by NASA and the US Department of Defence.
Developed in the labs of NASA's Caltech deep space program, Beyond Limits' AI software is 20 years in the making. The company said the technology has been "battle tested in deep space where there is zero margin for error" and is subsequently a lot faster than other AI technology in the market.
"It has been used in NASA for diagnostics of the NASA deep space network, for optimisation of Mars missions, and has even helped discover a weather model by tracking dust build and wind storm activity based on Mars rover battery and solar panel performance," Beyond Limits' CEO AJ Abdallat told ZDNet.
In 2012, the team behind Beyond Limits decided it was time to bring the technology back down to Earth, with the view that it can make a significant impact in industries such as energy, finance, health, logistics, manufacturing, and transportation.
"Whereas many popularized cognitive computing solutions in the marketplace are focused on deep machine learning applied to sensor fusion and computer vision, our cognitive computing focuses on human thinking and automates human decision processes," Abdallat said.
Abdallat believes Beyond Limits' AI is unique because it is not trained in a datacentre and then crashed 10,000 times in simulation for further training.
"Our AI can work with unknown or missing data and figure out hypothetical scenarios and fill in the missing pieces -- much like humans with experience do," Abdallat said.
 "Exploring space is about being able to handle the unknown. Real-world industrial-grade AI will need to do the same to truly become commercially viable at scale in critical industries."
Beyond Limits is initially targeting the oil and gas industry, with the aim of providing "new levels of operational insight, business optimisation, and process automation".
"Our technology benefits sectors where there are any people managing complex operations, especially where there are well-defined operational procedures and best practices. Our cognitive computing helps to improve decision velocity, decision quality, detects the unknown, and digitally assists with knowledge transfer from experts to other personnel," Abdallat said.
"Oil and gas is one of the largest industrial segments and is a natural fit for our cognitive computing capability."
The BP-Beyond Limits partnership could enable a step change in the way BP locates and develops reservoirs, produces and refines crude oil, and markets and supplies refined products, the companies said.
"Our strategic cooperation with Beyond Limits is a perfect fit with BP's vision of using digital technology to help transform our organisation. We believe artificial intelligence will be one of the most critical digital technologies to drive new levels of performance across the industry," Morag Watson, chief digital innovation officer at BP, said in a statement.
Abdallat said the new funding will be used to hire cognitive scientists, data scientists, software engineers, and sales staff to keep pace with the market demand.
In November last year, GE Oil & Gas announced it was launching Predictive Corrosion Management, a new tool for gathering continuous inspection data from pipes and cloud-based analytics of pipe conditions. Its "digital inspection" capabilities are powered by a combination of GE's Rightrax ultrasonic sensors and the Predix operating system launched in 2015.
While the Predix platform did receive some criticism from research firm Lux Research, which said the platform had yet to live up to its potential and faced stiff competition from the likes of Cisco's Jasper, C3 IoT, and Aeris, GE Digital CEO Bill Ruh told ZDNet last year that the Predix developer community, as well as its customers and partners, serve as "proof points" of its success.
Its customers and partners include BP, the Port of Los Angeles, Teledyne Controls, and Maersk Drilling.
This article was republished from: http://www.zdnet.com/article/bp-invests-20m-into-ai-startup-beyond-limits-born-in-nasas-caltech-labs/
Feature image credit: Pexels
Keep up with the ever-evolving AI landscape
Unlock exclusive AI content by subscribing to our newsletter.
You May Also Like
---