Brembo has developed an AI-powered braking system that promises improved safety, efficiency
Brembo has developed an AI-powered braking system that promises improved safety, efficiency
Sensify is expected to appear in production vehicles by 2024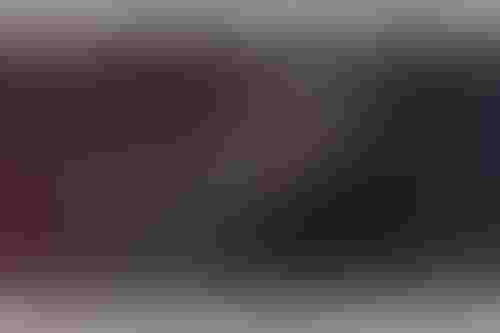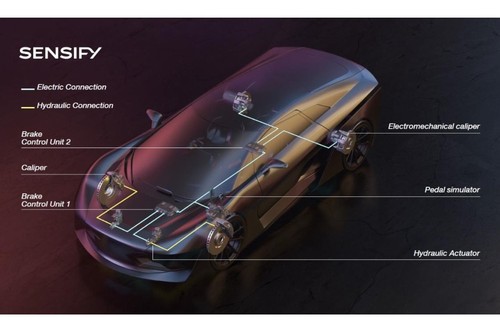 Sensify is expected to appear in production vehicles by 2024
Cars won't just use artificial intelligence to drive themselves in the future – they'll use it to come to a halt, too.
That's according to world renowned brake supplier Brembo, which has provided high-performance braking systems to the auto industry's major names for years.
It has launched a new braking system called Sensify, which combines the traditional Brembo hardware of calipers, discs, and friction materials with advanced software incorporating AI, predictive algorithms and data management to deliver hi-tech stopping power.
Sensify works by applying brake pressure on each wheel, rather than per axle. All four wheels feature an actuator which is triggered by an electronic control unit that monitors the elements which can affect braking, such as vehicle weight, surface friction, speed and steering direction.
When the ECU receives relevant information, it immediately calculates the force required by each wheel and informs the actuator, which activates the hardware.
Pushing the boundaries
According to Brembo, Sensify delivers more precise handling, greater driver pleasure and increased safety. But the approach affords other benefits, too. Firstly, driver assistance systems, such as traction control, can be easily integrated.
It is also particularly well suited to vehicles where the weight is variable – such as delivery vans – or more sensitive to road surfaces, like motorcycles.
And the digital nature of the set-up enables users to customize it via a dedicated Sensify app, affecting the feel and braking force.
The company even claims the system could bring benefits to the environment, with the optimized braking action on each wheel, combined with the lack of drag between discs and pads, working to reduce emissions.
However, it will be a while before the system will be fitted to production vehicles, with Sensify expected to be used by a manufacturer on a new model by 2024. The setup's complexity means that it cannot be retrofitted to older cars.
Brembo CEO Daniele Schillaci said: "Brembo is pushing the boundaries of what is possible with a braking system, opening up entirely new opportunities to drivers to improve their experience on the road and customize brake response to their driving style. It gives drivers the peace of mind they are looking for."
Motoring journalists who got an early taste of Sensify at a test in Italy were lavish in their praise. Britain's Autocar magazine said it was a "massive advance, particularly on low-friction surfaces" adding that it could be the most significant breakthrough for braking tech since the arrival of the anti-lock braking system in the 1970s.
Keep up with the ever-evolving AI landscape
Unlock exclusive AI content by subscribing to our newsletter!!
You May Also Like
---