Bright Future for UK AI Sector
Bright Future for UK AI Sector
Bright Future for UK AI Sector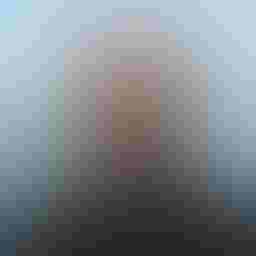 Mark Beresford is an international business development and technology specialist with an MBA from Lancaster University Management School (FT 2000/01). His career has been built up in both the UK and overseas through twenty five years of international business development, consulting, project management, commercial and innovation related work assignments with a variety of UK and international businesses, SME organisations, Universities and public sector clients.  He has lived and worked overseas in international/export roles for European plc companies in France and the Netherlands and speaks French, German, Italian, and Dutch.
Mark co-founded Kinetic Cubed in 2005, which provides high quality, specialist international business and inward investment services to public and private sector organisations both in the UK and internationally. Between October 2013 and 2016 he also worked for Lancaster University on a Science & Technology led, UK-China international innovation and R&D collaboration programme, which involved recruiting and assisting UK technology companies to work with Chinese (Guangdong) partners to develop new products for global market deployment.
He has worked with DIT (UKTI) on many assignments over the years and joined the Technology & Smart Cities team in the summer of 2016 as a trade and investment technology specialist. His area of expertise is in working with a portfolio of committed, ambitious UK AI technology companies with DIT overseas teams and channel partners to help them grow their businesses internationally. Since joining, he has supported DIT colleagues and UK AI companies in a variety of priority markets including Japan, South Korea, India, China, the Philippines and the US.
Funding For UK AI: Industry and Research Analysis
The Department for International Trade remains optimistic about the future of AI in the UK. Earlier this year, the UK Government announced a large-scale review into AI as part of the government's five year Digital Strategy in order to identify the critical elements required  for the technology to thrive and grow on the UK.
Led by Professor Dame Wendy Hall of the University of Southampton, as well as Jérôme Pesenti, the CEO of BenevolentTech, it aims to consider the ways in which the state and industry could collaborate to back the technology and eventually inform a sector deal.
The Government has also announced an additional £17.3m funding boost from one of the UK's Research Councils—the Engineering and Physical Sciences Research Council—for UK Universities to support the development of new AI technologies.
The Secretary of State for Business, Energy, and Industrial Strategy, Greg Clark, recently argued that "Investment in robotics and artificial intelligence will help make our economy more competitive, build on our world-leading reputation in these cutting-edge sectors and help us create new products, develop more innovative services and establish better ways of doing business."
Mark's Take: AI A Huge Business Opportunity
Mark believes that AI represents a significant business opportunity for the UK. "The UK Government is taking a leading role in getting the balance right, and our approach to this challenge will influence how the UK AI industry develops and the speed of disruption," Mark Beresford argues. He believes that the workforce will quickly adapt: "Fortunately, the UK has an extremely flexible labour force, which is comfortable with the adoption of new technologies, having already transitioned to a more flexible and dynamic [post-industrial] model."
"British companies and experts will help solve some of the world's most difficult challenges in the fields of healthcare, medicine, the environment, transportation, infrastructure, and security, to name but a few."
"The UK's recognised strengths in attracting and cultivating world class talent to work on these problems in our Universities, combined with our unique innovation ecosystem which brings together 'unusual suspects' to create and develop new business models across technology and industry sectors, will help us to realise this opportunity on a global stage."
Rapid Growth In The UK AI Market
The UK AI market is forecast to grow significantly in the next ten years—roughly £650 billion by 2025, according to a report by Accenture. Mark argues that this will attract international companies and capital to invest in innovative new start-ups and to expand their business operations from the UK, in part thanks to national incubators and accelerators such as Entrepreneur First, which have produced a stream of new AI companies that are attracting global investment capital. Furthermore, "global technology giants like Google (Deep Mind), Microsoft (SwiftKey), Twitter (Magic Pony), and Softbank (Improbable) have already made significant investments in UK AI companies to scale their own platforms."
Mark attributes this to what he calls the UK's "unique innovation ecosystem". Alongside the market opportunities available in the UK, he sees the presence of some of the world's strongest AI university research groups as equally important. This includes Cambridge, Oxford, Edinburgh, and UCL. "This strong university research base supports the growth of the next generation of scientists and engineers, and this is complemented by an increasing amount of AI related vocational skills development and apprenticeship opportunities." New UK AI companies that began life in universities include Diffblue (University of Oxford), which uses AI to check for errors in source code, and Cytora (University of Cambridge), which specialises in AI driven data analytics for the insurance industry. 
The Department for International Trade is bringing along six highly innovative UK-based AI companies to next week's AI Summit in San Francisco, namely Digital Genius, Onfido, SenSat, ActionAI, Status Today, and Wirewax. Their innovations range from identity verification to aerial surveillance and customer support.
Global Opportunities for UK AI Firms
Mark disagrees that there is a gap between UK tech firms and the rest of the world, arguing that the British tech sector has always been well connected globally.
"The scale of business opportunity is global," he argues. "We know that international clients and policymakers across Asia, the Middle East, Europe, and the US are already hungry to learn from UK AI experts." He believes that AI 'certainly' represents a new opportunity to help UK companies develop even stronger international partnerships. "UK AI companies operate in a wide variety of industry verticals, and have developed solutions in different functional areas such as sales and marketing, operations and supply chain, human resources and finance."
He goes on to predict that "the Asian markets, in particular Japan and South Korea, with their ageing populations and imperative to enhance productivity to stay competitive, will be attractive to UK companies." This is reflected in the Department's support for B2B matchmaking 'Mega-Missions' to Japan, South Korea, and Malaysia. "The interest from local partners has been exceptionally high, and new business wins have already been bagged by some of the UK participants."
The Department are currently evaluating options for a similar high-profile AI initiative in the US in 2018, where UK firms are already making ground. "The US market will always be challenging for UK companies, but with dedicated support from the Department for International Trade's US team, we are already seeing traction across the US in industries like financial services, healthcare, retail, cyber security, oil and gas, and manufacturing, where the UK has recognised strengths."
He believes that these AI solutions will help to improve clients' business models, significantly grow their top-line, or improve operational efficiency—and ultimately deliver greater levels of service and satisfaction to their own customers.
UK AI Firms At The AI Summit San Francisco
"The key things we are looking to gain from participation are a significantly enhanced profile for and interest in UK AI companies and capabilities, as well as supporting new conversations [with] US and global companies to articulate how UK AI solutions can help them overcome some of their business challenges."
"Last but not least, we aim to contribute to the important questions about how we, as part of a responsible global AI leadership community, ensure we best support businesses and people to discover AI as an exciting opportunity and not a threat."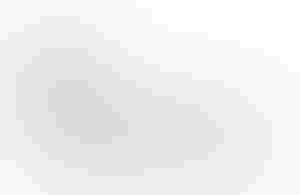 Keep up with the ever-evolving AI landscape
Unlock exclusive AI content by subscribing to our newsletter!!
You May Also Like
---