British AI experts argue machine-created innovations don't deserve patent protection
British AI experts argue machine-created innovations don't deserve patent protection
Ambitious UK told not to award patents to AI systems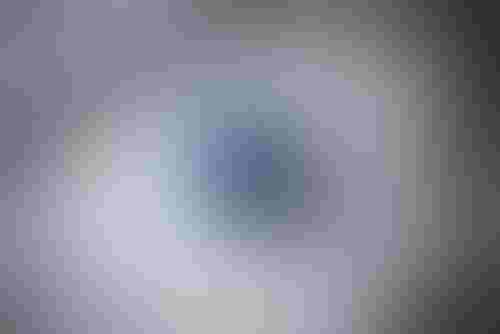 Ambitious UK told not to award patents to AI systems
AI-based systems should not own intellectual property (IP) rights – this was the consensus reached by respondents to a UK government consultation on AI inventorship, with the government admitting it may look to make related legislative changes later this year.
The consultation was launched by the UK Intellectual Property Office (UK IPO) last September and ran until the end of November.
The government was seeking responses from industry stakeholders and experts on whether IP rights can protect machine-created innovations and inventions, and whether AI systems are deserving of owning exclusive protections for what they create.
The government received a total of 92 responses, with law firms, academics, and AI-focused businesses among those submitting comments.
As well as the question of AI inventorship, the call for views posed questions covering copyright and related rights, designs, trademarks, and trade secrets.
Computers told no
In a paper published last week (25 March), most respondents agreed that AI itself should not own IP rights but differed on whether works or inventions created by AI should be protected.
Two modes of answers were generally offered – those that felt that an AI system couldn't devise an invention without human involvement; and those that felt that it was capable of doing so, or at least might be in the near future.
The government said that those in the first camp often saw AI as a tool or assistive technology for use in the development of inventions, while the second group referenced facts surrounding the recent DABUS case, highlighting that AI systems are not yet independently seeking patent rights without human intervention, with artificial general intelligence likely required to achieve this.
The DABUS case (Thaler v Comptroller-General of Patents, Designs and Trade Marks) saw attempts by an AI system created by University of Surrey professor Stephen Thaler to obtain patent protection for innovations it created. Such attempts to obtain IP rights were rejected in the UK, US, and Europe – with all three jurisdictions stipulating that "only natural persons" can obtain patent protection.
Some respondents to the consultation even suggested that the country's patent laws related to an inventor should be clarified to stipulate "a person by whom the arrangements necessary for devising an invention are undertaken."
One alternative suggested that AI-generated innovations be protected through some form of newly created rights, although other respondents met this idea with caution.
Some felt there was not a moral case for recognizing AI as an inventor. Others argued that it would be more transparent to recognize AI systems as inventors, and that this might help prevent people from taking false credit for contributing to an invention, merely because they own or control the AI system.
Some even suggested that additional patentability requirements might be required to ensure that the award of patents is only granted to AI systems with "ethical, safe and inclusive" safeguards.
Responding to the ideas put forward, the UK government said it recognized that AI systems have an increasing impact on the innovation process, adding, "We want to ensure the IP systems support and incentivize AI-generated innovation."
"We also want to ensure transparency in the innovation process and that inventorship criteria do not present a barrier to protecting investment in AI-generated innovation."
AI ambitions
The UK government said it will look to build on the suggestions made, and act later in the year on "a range of possible policy options" which could include legislative changes for protecting AI-generated inventions that would otherwise not meet inventorship criteria.
The UK has continually stressed its intention to "be at the forefront" of AI. The country's ambitious vision of becoming an AI leader was outlined in its revised Industrial Strategy, with the government suggesting embedding AI across the UK will "create thousands of good quality jobs and drive economic growth."
A few weeks ago, the UK's Office for Artificial Intelligence announced it was working on a plan to turn the country into a "global center for the development, commercialization and, adoption of responsible AI," to be revealed later this year.
Keep up with the ever-evolving AI landscape
Unlock exclusive AI content by subscribing to our newsletter!!
You May Also Like
---