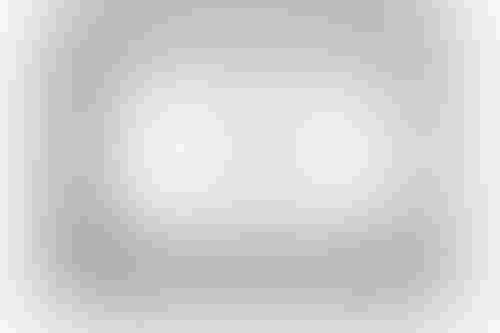 After doubling its business during the pandemic
Ripjar, a data intelligence company with experience in the intelligence community, has raised $36.8m in its Series B funding round.
Ripjar was set up by former Government Communications Headquarters employees back in 2013 to apply artificial intelligence to spot financial fraud. GCHQ is the UK's equivalent of the National Security Agency, and was equally implicated in mass surveillance revealed by Edward Snowden.
The company has now raised $60m from investors Long Ridge, Winton Capital, and Accenture.
But would it have stopped the FinCEN files?
The funding will be spend on product development, new staff around the world, and on expanding its main offering – the Labyrinth data intelligence platform.
Labyrinth uses AI models to spot risks, and reduce false positives – by more than 90 percent, according to the company. The platform applies natural language processing to ingest structured and unstructured data, checking it against data sources like sanctions lists, politically exposed persons (PEPs) lists, and transaction alerts.
Ripjar says that Labyrinth does not replace human analysts, but allows companies to save time and cut costs. This has enabled the company pass a new milestone, recently reaching the 20,000 user mark.
It also doubled the size of its business during the Covid-19 pandemic, and added six new customers, powering anti-financial crime solutions used by financial institutions, government agencies, technology firms, and energy companies. Ripjar doesn't reveal who it does business with, but includes BAE, PwC, and Dow Jones amongst its partners.
Amid the pandemic, the company reached profitability for the first time in its seven year history. "We are excited to partner with Long Ridge who bring expertise and resources in scaling fast-growing software companies," said Jeremy Annis, CEO of Ripjar.
"This investment signals enormous confidence in our world-leading data intelligence technology and ability to protect companies and governments from criminal behavior which threatens their assets and prosperity."
Kevin Bhatt, Long Ridge MD, added: "We believe Ripjar is well-positioned to provide artificial intelligence solutions that will allow its clients to reduce the cost of compliance, while uncovering new threats through automation."
The company is one of a number of firms looking to use AI to fight financial fraud, with this summer alone seeing AI-based AML vendor Quantexa raise $64.7m, and the similarly-focused ComplyAdvantage net $50m.
Looming large above them is Palantir, the multi-billion dollar tech corporation founded by Peter Thiel to pitch analytics and AI-based systems to financial services, the US military, ICE, and more. The company expects to list on the NYSE on Wednesday, September 30.
The controversial company's 'Foundry' product also uses natural language processing on structured and unstructured data to spot risk. It is being trialed by the UK government for predicting COVID-19 spread.
About the Author(s)
Stay Ahead of the Curve
Get the latest news, insights and real-world applications from the AI Business newsletter
You May Also Like
---