Can AI find your perfect match? A new dating app can predict who's your type
Can AI find your perfect match? A new dating app can predict who's your type
CEO Igor Khalatian says iris solves the 'core problem with dating.'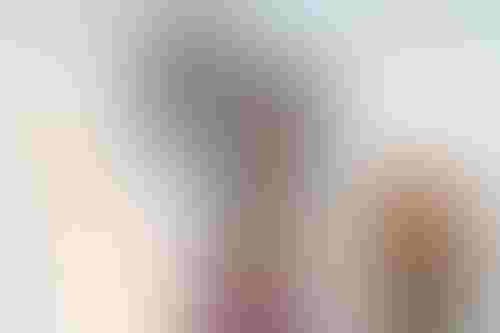 CEO Igor Khalatian says iris solves the 'core problem with dating.'
Hopeful singles the world over have been using online dating apps such as Tinder, Bumble, Hinge, Grindr and Plenty of Fish for years, seeking to make a love connection.
But without meeting in person, it is hard to find out whether there's a spark of mutual attraction to take the conversation further. If one does meet a date only to discover there is no chemistry, a wave of disappointment engulfs.
A new app called iris believes it has the solution by using AI to predict whether two people will have mutual physical attraction.
Its AttractionDNA technology learns which visual features users find most physically attractive − and weeds out profiles that do not fit their type. The company said the app's algorithms make it 40 times more likely than other dating apps to find a mutual match.
Iris CEO and co-founder Igor Khalatian told AI Business that the app came about out of frustration with current market options and a desire to tackle the issue of mutual attraction.  
"AI has reached a stage where it can predict not just your taste in music but your taste in who you find attractive," said Khalatian, who also is a vice president of development at Oracle. "I see it as a natural progression of AI and we're very excited about that progress."
Figure 1: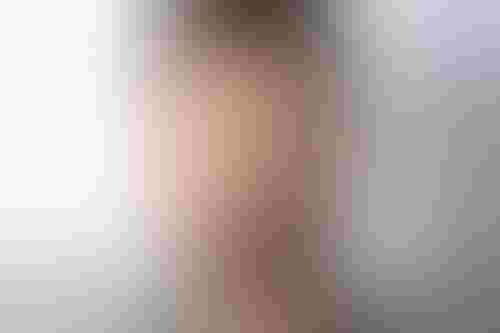 Iris enters crowded market
To be sure, iris is entering a very crowded market with many established players. In the U.S., Tinder and Bumble have the highest market share, followed by Hinge, according to the Business of Apps.
Globally, the industry had 323 million users in 2021, up 63% from 2015. Dating apps collectively generated $1.36 billion in revenue in 2015. By 2021, it had quadrupled to $5.61 billion.
To stand out in the crowd, several apps have resorted to gimmicks.
For example, Happn lets users interact with one another based on location, allowing them to see each other if they cross paths. Thursday only lets users to go on the app once a week, with all matches and messages wiped at the end of 24 hours. There's Stir for single parents; Uniform Dating for those who like people in uniform. Bristlr is for bearded men and people who want to date them. Sizzl is specifically for bacon lovers − developed by Oscar Meyer.
"There's a ton of gimmicks and all sorts of crazy stuff," Khalatian said. "However, they all do not tackle the main difficulty in dating and that's how efficiently people are matched. Think about how Google understands the context of what you're searching for, or how Spotify or Pandora learns your music tastes."
At Iris, "there's no gimmick; we're solving the core problem with dating," he said.
Want a love match? Train the app
This is how iris works: When users enter the app for the first time, they are asked to make a profile. To do so, they must take a live selfie. That photo is then compared with other images in the user's profile to determine whether the user is genuine.
Iris makes a point of blocking catfishing – where a user creates a fake profile on a dating site to trick users into believing they are someone else. To date, the app said it has blocked 150,000 accounts that misrepresented themselves. In addition, iris created a 'trust' rating for users to catch fraudsters.
Once a profile is created, users must then train the AI by pressing 'like', 'pass', or 'maybe' on photos of several models. The AI then determines what you look for in a partner based on your likes. It is able to figure out what users find attractive in under 15 minutes, the company said.
Do looks
really
matter?
Concerns have been raised by some experts that dating apps encourage judging people solely on looks.
A paper by researchers from Michigan State University and the University of Maryland suggest that users swipe on prospective partners largely due to attractiveness and race, with decisions often made in less than a second.
Given iris's focus on physical attraction, how did the team consider this?
Khalatian said the concept is "often misunderstood." "We're not saying physical attraction is the only thing that is important but it is the first thing that is important," he explained. "In nature, we look at each other, we find each other attractive, and then we're compelled to learn more. And when you learn more you can either fall in love or you may not be compatible."
"Dating apps that are focusing only on compatibility are putting the cart in front of the horse. You have to first see who is mutually attractive and then give opportunities for users to dig deeper," he added.
Khalatian has high hopes for iris, which has 150,000 accounts to date compared to industry leader Tinder, with 75 million active users. Despite such odds, Khalatian said he seeks to make iris "not only the biggest app out there, but in doing so, make people happier."
Keep up with the ever-evolving AI landscape
Unlock exclusive AI content by subscribing to our newsletter!!
You May Also Like
---