Card-writing robots make sending notes easier
Card-writing robots make sending notes easier
Handwrytten has developed robots that can send a card in your handwriting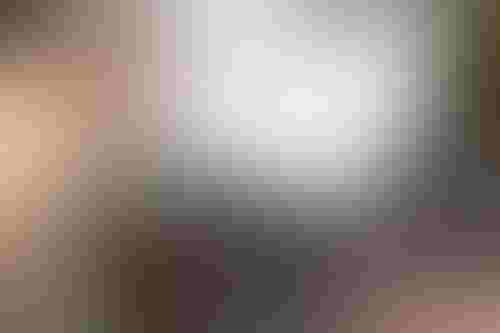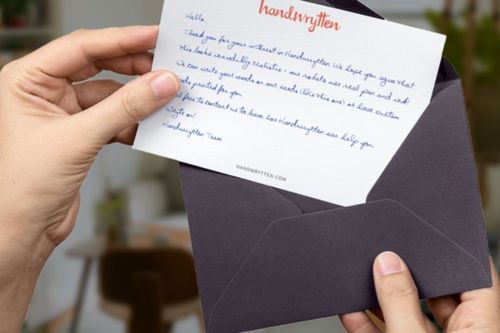 Handwrytten has developed robots that can send a card in your handwriting
Roses are red, robots are gray, send your loved ones a unique Valentine's Day card today.
Living in a plugged-in world of constant messaging, many don't have the time to put pen to paper to send out a handwritten note or card.
Now, robots can help with that, too, thanks to Handwrytten. The company's robots can learn a customer's unique handwriting, pick up a ballpoint pen, and write the letters or cards in a style indistinguishable from human handwriting.
"People understand the power of the personal note, but nobody has the time to sit down and actually pick up a pen and write one," said David Wachs, founder and CEO of Handwrytten. "This is why we built a platform to automate the process from end to end."
While the Handwrytten robots are more than ready to fire out a romantic note or Valentine's Day card this time of year, Wachs said Handwrytten's robots can help businesses year-round achieve greater open rates, response rates and ROI than printed or email messages.
From thanking customers to remembering birthdays, anniversaries and other special events with a personalized message, the Handwrytten robots are ready to pick up their pens.
"By leveraging cutting edge robotic technology, we are able to automate what is seemingly impossible to automate," said Wachs.
Handwrytten claims the notes have response rates seven to 21 times greater than printed mail and can be used in nearly every messaging situation.
Users can upload their handwriting and signature, or if their handwriting looks more like a doctor's scribble, can choose from one of 23 handwriting styles. Likewise, there are more than 100 card designs available, or customers can design their own.
In addition to the personalized messages, Handwrytten has options to include business cards or gift cards from popular retailers along with a personalized message.
This article first appeared on IoT World Today. To get latest IoT news and content straight to your inbox, subscribe to the IoT WT newsletter.
Keep up with the ever-evolving AI landscape
Unlock exclusive AI content by subscribing to our newsletter!!
You May Also Like
---