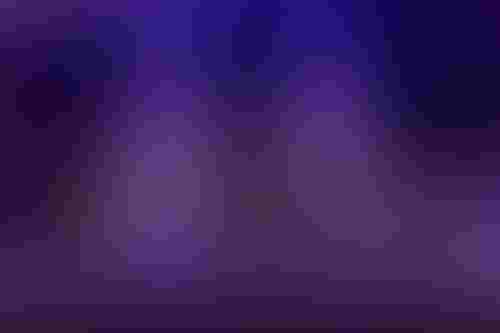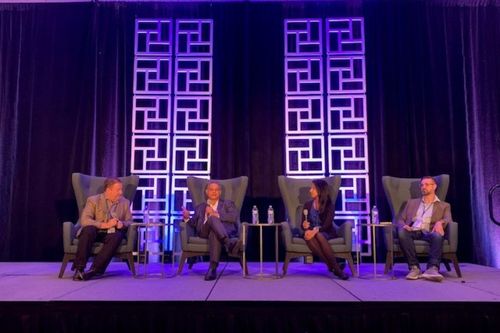 Organizations have been slower to adapt to the hybrid work model
Employees and technology tools have adapted to the demands of remote work but organizations and management styles have been slower to do so – and this could hold back a company's future growth and innovation.
At the Austin Technology Council's CEO Summit in Texas, business executives debated the merits of remote work but agreed that management and enterprises have not kept up with employees and tech tools.
This slower pace of adoption will result in consequences that will permeate the organization, said Nick Saunders, president and CEO of NuComm.
"That's the clash between leaders and employees – employees want to work flexible hours, employers still think 9 to 5 hours," he added. "With that clash … goes the management issues; the gap has been created."
But Anurag Kumar, managing director of Improving Nearshore, argued that it's not yet a given that remote work is the best path for the workforce. Unless employees have a good reason to work remotely, just because they can doesn't mean they should.
"Having a desire for remote work may not be enough," Kumar said. "There has to be a good reason why we need remote work. … I don't think that clarity is there."
If an employee wants to work remotely, they might as well be an independent contractor, Kumar added. "You need to be part of something bigger and broader."
Saunders disagreed. "I think it's a choice and you should extend that choice to employees. … You have many Gen Zs and millennials – the introvert generation – they like to communicate via chat, collaborate from home where they get the most productive work done."
The younger generation could be "uncomfortable" in a room with others and therefore companies will not be getting the best out of them, Saunders said.
However, employees must be willing to meet management halfway, Kumar said. "Some employees are literally refusing to travel. … Employees have to acknowledge that face time is important and need to make some effort to do that."
"I don't think we've found that balance quite yet," Kumar added.
Scott Francis, co-founder and CEO of BP3 Global, said his company still is trying to find a good balance between in-person and remote work. A downside is that one loses the ability to interpret how people feel about what's being presented in a meeting if they are all using video conferencing.
But Saunders said for the younger generations, they get feedback through online chat messages. "What we're facing is (differences in) management style between generations."
Also, not all meetings necessarily need a survey of how employees feel, such as one-way town hall meetings, said Vaishali Jadhav, founder of Sanrekhana.
For a deeper dive into employee reactions, use tech tools such as SurveyMonkey, Saunders said.
Francis said his company began to have regular monthly meetings and also small team meetings to ramp up communication, given a hybrid workforce. They use virtual whiteboards and other collaboration tools. Even then, it feels "unsatisfying," he said.
Kumar noted another complication with remote work: There are legal and tax implications of working remotely, say on a beach in Colombia. Some employees take advantage of hybrid work to do a second job, noting that Equifax just fired some workers for this reason.
Saunders thought all this thinking was too old style. "We're still following traditional command and control management styles. … It shouldn't matter where they work if they meet the output."
But Kumar cautioned that remote works also creates an economic divide: Those with white-collar, typically higher paying jobs can stay home while those working in services and manufacturing have to be physically present.
"There's resentment building up," Kumar said. "We have to figure out how to deal with it."
Cover image: From left, Scott Francis, CEO of BP3 Global, Anurag Kumar, managing director of Improving Nearshore, Vaishali Jadhav, founder of Sanrekhana, Nick Saunders, CEO of NuComm
Keep up with the ever-evolving AI landscape
Unlock exclusive AI content by subscribing to our newsletter!!
You May Also Like
---