CES 2021: Panasonic reveals advanced HUD system for driver info
CES 2021: Panasonic reveals advanced HUD system for driver info
Holograms and lasers for driver and passenger safety – and the system should fit any car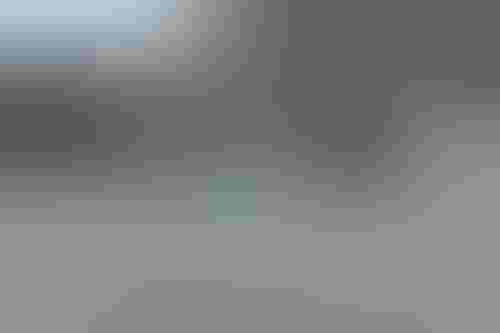 Instantly making any car safer and cooler

Panasonic Automotive has demonstrated an augmented reality (AR) heads-up display (HUD) for vehicles that combines machine learning technologies with advances in optics, volume optimization, and imaging.
The Spydr e-cockpit domain controller renders near-field and far-field content to provide information on speed of vehicles, the detection of objects or pedestrians, and route guidance.
Panasonic originally introduced Spydr as a concept at CES 2020: a technology platform that integrated the company's proprietary SkipGen 3.0 in-vehicle infotainment system with Google's Android Automotive OS running on Android 10.
Futuristic
The HUD system projects three-dimensional information into the driver's line of sight with the intent of limiting distraction.
The system uses AI-based optical overlays for road and sign detection, eye-tracking technology to match the driver's head movement, and AI-driven AR navigation technology to produce graphics that adjust with the vehicle's surroundings.
"The HUD market is one of the fastest growing categories in mobility, but traditional HUDs only cover a small section of the road," said Scott Kirchner, president of Panasonic Automotive and executive director of Panasonic Smart Mobility.
"Panasonic's AR HUD solutions cover more of the roadway, with traditional cluster content like speed and fuel in the near field as well as 3D overlays in the far field, showing navigation and other critical driver data mapping spatially to the road ahead. And in a future with more self-driving vehicles, our AR HUD could provide an important added level of comfort and assurance for AV passengers as well."
The compact system packaging, including 4K screen resolution with advanced laser and holography technology, is intended to fit any vehicle configuration.
The driving environment system operates in real time, with AI and AR updates made in fewer than 300 milliseconds.
About the Author(s)
Stay Ahead of the Curve
Get the latest news, insights and real-world applications from the AI Business newsletter
You May Also Like
---