CES 2022: IMUZAK launches steering wheel display system
CES 2022: IMUZAK launches steering wheel display system
The IMUZAK design packs a 2.8 inch monitor into the steering wheel to produce free-floating visual notifications and dashboard controls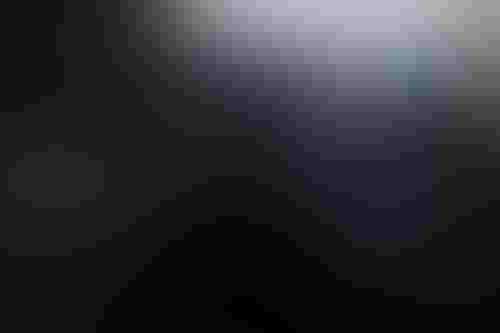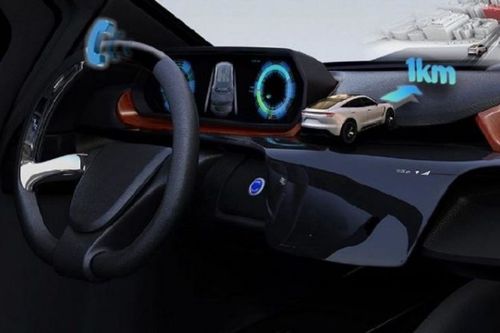 IMUZAK has developed a  3D floating display for auto vehicles that projects visual driver notifications from behind the steering wheel. The company announced the launch at CES 2022.
The technology uses a proprietary microlens system to produce free-standing notifications that appear above the driver's steering wheel notifying them of oncoming challenges, key distances and other highway features.
Inspired in part by interfaces from the "Star Wars" films, IMUZAK's design packs the imaging system into a 2.8-inch monitor embedded into the steering wheel. It says it manages this by positioning the microlens directly in front of the source image.
That creates the illusion of miniaturized indicators floating ahead of the driver's line of sight, without the need to wear special augmented reality glasses. IMUZAK struck its first distribution partnership with an unnamed Japan-based auto firm.
The reduced form factor, together with nano-coating materials used to manufacture the microlens so it produces smooth visuals, is expected to help IMUZAK's system stand out from competitors, It can also receive messages and alerts the driver to inbound phone calls.
A key challenge for developers was ensuring the 3D icons could be viewed from different angles, according to IMUZAK's CEO Kazumi Sawamura. Sawamura told IoT World Today limiting picture problems like ghosting and flare in the pop-up image also posed problems.
"When taking a picture, the ghost and flare appeared in the photo caused by the unevenness of layer thickness of the lens," he said. "But using our technology, we can create the lens with a layer thickness that's even, and this could solve the problem."
The microlens is designed to produce images with 98% clarity, versus 10% with some competing brands. The result is bright, high-resolution images with wide-angle viewing ranges.
It also remains functional without an internet connection. Car manufacturers select their own source images to include with the microlens, changing the functionality.
Manufacturers could use the technology to remove physical buttons from the dashboard. A promotional video showed an air-floating control panel powered by the microlens, with hovering buttons to activate dashboard functions.
"The superb performance of our microlens is the direct result of IMUZAK's patented nano-coating technologies," said Sawamura. "We've already successfully created a floating display for ATM machines, as well as an "air-floating speaker."
IMUZAK was founded in 2015 to perfect nano-scale printing and other optical design techniques. The same optical display technology can be used for flexible, hovering dashboards in other environments — letting people operate ATMs without contact, for example, or controlling conditions in public restrooms.
Keep up with the ever-evolving AI landscape
Unlock exclusive AI content by subscribing to our newsletter!!
You May Also Like
---