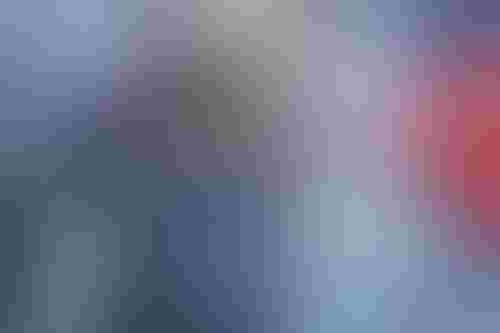 CES 2022 gets underway this week as established technology companies and startups head to Las Vegas to showcase their latest innovations that the market can expect to see over the next year.
The name of the massive show has evolved over the years, from the Consumer Electronics Show to CES International and now just CES.
Although many of the products shown will eventually find their way into consumers' hands, consumers do not attend the event, since it is squarely aimed at those who either sell or distribute to consumers or other businesses.
In pre-pandemic days, CES would typically draw about 200,000 attendees, though following last year's virtual show approach, the number of in-person attendees expected this year is an unknown.
CES was scheduled to run from Jan. 5 to Jan. 8 but the Consumer Technology Association (CTA), which runs the show, scaled it back one day to close at the end of Jan. 7 due to the latest variant of the coronavirus.
Over the last few weeks, numerous companies backed off in-person presentation or attendance and moved to virtual exhibits, including General Motors, Proctor & Gamble, Google, Amazon, T-Mobile, AT&T, Casio, HP, Twitter, Motorola, Lenovo, iHeartMedia, AMD, Panasonic, Hisense, Brunswick, Nvidia and Pinterest.
However, there still are more than 2,100 companies exhibiting, according to the CTA.
These include more than 100 health companies, including 3M, Abbott, Colgate-Palmolive, Dassault Systèmes, OMRON Healthcare, OrCam, Penumbra, Philips, Sleep Number and Variowell.
Highly prominent throughout the show are Internet of Things (IoT) and Artificial Intelligence (AI) technologies in products ranging from delivery robots to connected vehicles.
One of the more novel features at CES is a scheduled high-speed autonomous car race competition. The Indy Autonomous Challenge at the Las Vegas Motor Speedway features nine race teams from 19 universities from eight countries. Trials at the track start today to practice for the end-of-week race.
At the annual Eureka Park, notable for featuring early-stage, highly innovative companies, some regions aggregate under a common umbrella.
For example, the Japan Pavilion at Eureka Park is scheduled to feature 52 rising Japanese technology startups, including six that were cited in the CES 2022 Innovation Awards. The companies, backed by the Japan External Trade Organization, are showcasing products including a wearable camera with LTE connectivity, a non-invasive blood glucometer using mid-infrared laser and a small autonomous delivery robot.
The Seoul Metropolitan Government also is backing a team at the CES 2022 Seoul Pavilion, featuring 25 startups, including six cited in the CES 2022 Innovation Awards.
At the French Tech Pavilion in Eureka Park, 140 startups plan to showcase their innovations ranging from a biodegradable miniature paper battery that can deliver clean energy for disposable medical devices to a fast, hydrogen-powered catamaran.
At every CES, there are companies that present live demonstrations using volunteering attendees, and this time around is no exception. For example, iMediSync from Korea plans to offer free, 10-minute brains screening to provide an analysis of brainwaves and heart rate variability. The AI-driven detection platform aims to identify early detection of multiple mental health conditions, such as Alzheimer's.
Here's a brief sampling of some of the products being shown at CES:
Ekin plans to introduce a mobile, automatic license plate reader, among other smart city products powered by artificial intelligence. The license plate recognition can identify plates from moving and parked cars and provide instant comparisons to wanted or stolen vehicles.

SteadySense is expected to introduce a smart patch that continuously measures body temperatures for early detection of infectious diseases. The connected patch then sends notifications via a mobile app.

Somalytics is introducing a small capacitive sensor built into a flexible, three-dimensional floormat that can observe, monitor and report on human wellness factors, including presence, gait and foot pressure targeting the health care market. The sensors are made out of paper and require little power.

Ubtech, an artificial intelligence humanoid robotics company, is introducing a new portfolio of health care robots including a self-driving chair and a walk assistance robot with a built-in deployable seat, biometric monitoring and route mapping.

Phiar plans to feature a platform for vehicles to use real-time augmentation based on advanced computer vision powered artificial intelligence. Cameras and sensors built into vehicles provide an augmented navigation system to the driver.

Doosan Bobcat plans a live demonstration of its smart technology involving remote operations using Verizon's 5G network. A compact track loader is expected to be operated remotely by an operator in a Bobcat electric excavator booth.

Blickfeld plans to announce a collaboration with Genesis Design relating to 360-degree sensors in autonomous vehicles. Blickfeld's Percept Software allows for object detection, classification and tracking.

Hiber plans to show a new version of its Hiber Easy Pulse, an asset tracking technology to monitor assets anywhere in the world on a monthly subscription basis.

Quantum Operation, an IoT startup, is expected to showcase a noninvasive glucose wristband monitor with the capability for recording and identifying glucose level changes.
No matter the products shown, IoT and AI technology rule at this CES.
Keep up with the ever-evolving AI landscape
Unlock exclusive AI content by subscribing to our newsletter!!
You May Also Like
---