Chinese semiconductor maker SMIC plans $2.8bn listing as chips mix with politics
Chinese semiconductor maker SMIC plans $2.8bn listing as chips mix with politics
Plans announced weeks after Huawei lost TSMC as its silicon supplier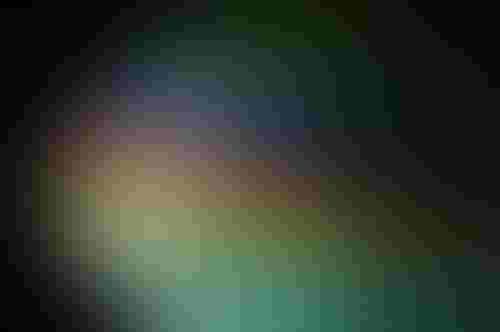 Plans announced weeks after Huawei lost TSMC as its silicon supplier
China's largest contract chipmaker plans to raise 20 billion yuan ($2.8 billion) by listing on the Shanghai stock exchange.
State-backed Semiconductor Manufacturing International Corporation (SMIC) announced the decision just weeks after rival TSMC was reportedly blocked from building chips for Chinese telecommunications giant Huawei.
The key to better AI: better chips
SMIC raised $2.2bn from state investors last month, having already been listed on the Hong Kong stock exchange. The company chose to delist from the NYSE in May 2019 due to increasing restrictions on Chinese tech companies.
The cash will likely be used to bolster China's domestic chip manufacturing capabilities, but SIMC is lagging far behind TSMC, as well as GlobalFoundries, Samsung, and Intel in terms of scale and technology.
TSMC started mass production of 5-nanometer chips in April 2020; in late 2019, SMIC had just begun developing 14nm chips at scale, in effect, two generations behind.
The company claims work is underway on 14nm chips with N+1 technology, which it said would give it near-7nm performance. But such chips would be unlikely to match true 7nm, and certainly not 5nm.
TSMC, meanwhile, plans to start volume production of the 3nm process node in 2023, while Intel is targeting 2025 (and Samsung hopes to beat them both next year).
The other hurdle for SMIC is the sheer cost of semiconductor foundries – the factories that make chips. After the US government blocked companies that use American semiconductor equipment (including TSMC) from selling to Huawei, the Taiwanese manufacturer pivoted to opening another factory in the US – at a cost of $12bn.
It's not an unusual price tag: earlier this year, Samsung broke ground on an $8bn semiconductor foundry in Peongtaek, South Korea, where it hopes to produce 5nm processors.
To catch up, SMIC will have to spend similar sums, while recreating technologies that American companies sell to TSMC and Samsung. It will benefit, however, from a customer base of companies and state entities that are increasingly unable to purchase foreign chips.
In its listing prospectus for the Shanghai stock exchange, the company said that it planned to increase its overall capacity from 6,000 14-nanometer wafers a month to 35,000, a sign of strong demand.
But the listing also warned that the increasingly turbulent trade and tech conflict with the US could pose a risk to the business, and impact sales.
Keep up with the ever-evolving AI landscape
Unlock exclusive AI content by subscribing to our newsletter!!
You May Also Like
---