Cognitive media startup Veritone raises $50M
Cognitive media startup Veritone raises $50M
Cognitive media startup Veritone raises $50M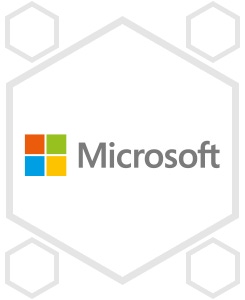 The developers of a "cognitive media platform" designed to render audio and video content and make the results searchable have closed a $50 million funding round.
Veritone Inc. announced this week that patent investor Acacia Research Corp. led the investment round. The startup and investor are both based in Newport Beach, California. An earlier round completed in 2014 raised $15 million in venture capital.
The latest funding round includes an initial $20 million investment along with a $30 million "contingent" investment based on Veritone's achieving a series of development milestones.
The startup said it would use the cash infusion to expand sales of its artificial intelligence-based analytics, search and prediction platform. Primary markets include media companies, government agencies and, just in time for the fall elections, political campaigns.
Veritone is positioning its cognitive media platform as capable of rendering audio and video content that can be searched for "objects, faces, license plates, logos, phrases, sentiment, voice identification, translation plus additional capabilities that are constantly evolving."
The startup's cloud-based AI platform is built on proprietary technology protected by 90 issued and pending patents. The media platform has been scaled over the past two years, recently surpassing 3 million hours of processed audio and video.
The company and its investors are betting the explosion of unstructured and unsearchable data will fuel demand for cognitive platforms that can make large data volumes accessible to advertisers and other enterprises.
Veritone's current roster of clients includes ESPN Radio, Legal Zoom, Microsoft, Uber and Westwood One along with the Republican National Committee.
Veritone is the latest advertising venture cofounded by serial entrepreneurs Chad and Ryan Steelberg, who previously launched Internet software companies such as AdForce and dMarc Broadcasting. The latter was sold to Google in 2006. "It was a natural evolution for us to develop an analytics platform for media that integrates the vast capabilities of AI," Ryan Steelberg noted in a statement announcing the venture-funding round. "In the audio and video space alone, our platform connects advertisers to the vast ecosystem of broadcast and digital influencers."
The startup's media platform is the latest example of how predictive analytics vendors are leveraging AI to automate the crunching of unstructured data so it can be made searchable by a growing list of clients beyond advertisers.
Experts note that the renewed emphasis on artificial intelligence and the impact of cognitive computing is having in data-intensive markets such as advertising is enabling media and other enterprises to do more with external, non-proprietary data.
"Cognitive computing technologies allow for the ready integration of such data with typical structured data to provide a comprehensive overview of whatever particular business function for which those data are used," cognitive science expert Jans Aasman noted.
For the latest news and conversations about AI in business, follow us on Twitter, join our community on LinkedIn and like us on Facebook
Keep up with the ever-evolving AI landscape
Unlock exclusive AI content by subscribing to our newsletter!!
You May Also Like
---