Colorado set to host the largest electric autonomous vehicle fleet in the US
Colorado set to host the largest electric autonomous vehicle fleet in the US
Six-seater 'Mines Rovers' are ADA accessible and 100 percent electric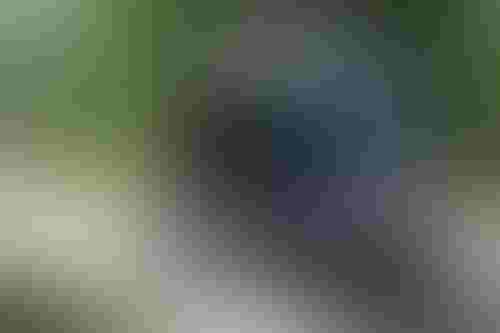 America's largest fleet of autonomous electric shuttles will be taking to the streets of multiple cities across Colorado.
The shuttles will initially connect the Colorado School of Mines in Golden to key destinations in the city and around campus, arriving every five to 10 minutes along the routes.
The low-speed service is designed to operate in normal traffic, free of charge and available to the public.
Dubbed the Mines Rover, each shuttle can accomodate six seated passengers, with each vehicle having a specially trained student acting as a customer service ambassador, to engage with riders and take over manual control of the shuttle if necessary.
"The City of Golden is thrilled to be the first city in Colorado to offer zero-emission, autonomous microtransit," said mayor Laura Weinberg.
"We thank our partners on this collaboration and the opportunity to advance our transportation sector community goals of 20 percent fossil fuel-free by 2030 and 100 percent fossil fuel-free by 2050."
From Golden to Greenwood
The fleet is part of the Autonomous Vehicles Colorado (AvCo) program, a state initiative to improve public transportation.
The service at Colorado School of Mines will run for "at least the next year," in a bid to improve access to areas that currently lack convenient mobility options.
The shuttles themselves manage traffic using sensors, LiDAR, and a suite of cameras. The initial fleet is comprised of nine zero-emission EZ10 shuttles made by EasyMile, which are powered by Siemens VersiCharge AC chargers.
The shuttles are 100 percent electric and are also ADA accessible, so people with disabilities can make use of the service.
"At Colorado School of Mines, our students and faculty are conducting research on the cutting edge of autonomous and intelligent systems. This partnership is a natural extension of our mission of advancing knowledge and innovations that will have a transformative impact on society," said Paul C. Johnson, President of Colorado School of Mines.
"We are excited and proud that Mines and our hometown of Golden will be the testbed for this new technology, which will lead to new developments in how it is improved and scaled up so that the environmental and human benefits can be extended well beyond Mines, Golden, and our state," said Paul C. Johnson, President of Colorado School of Mines.
Phases two and three of the AvCo plan will see the service expand to Greenwood Village and Colorado Springs over the next 12 months.
The creation of AvCo involved multiple stakeholders, including GenerationAV, the autonomous vehicle team that's part of design firm Stantec, which is currently developing CityForward — an educational program that will serve as a roadmap to accelerate the adoption of AV projects in other cities across the world.
Stantec is also currently part of the design team creating a smart road system suitable for autonomous vehicles in Las Vegas's medical district.
Keep up with the ever-evolving AI landscape
Unlock exclusive AI content by subscribing to our newsletter!!
You May Also Like
---