Consumerizing Financial Performance And Analytics With AI
Consumerizing Financial Performance And Analytics With AI
Consumerizing Financial Performance And Analytics With AI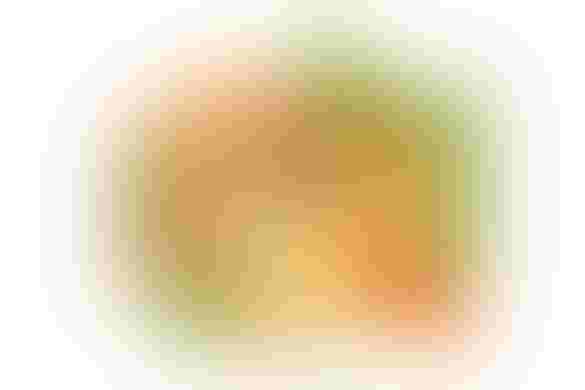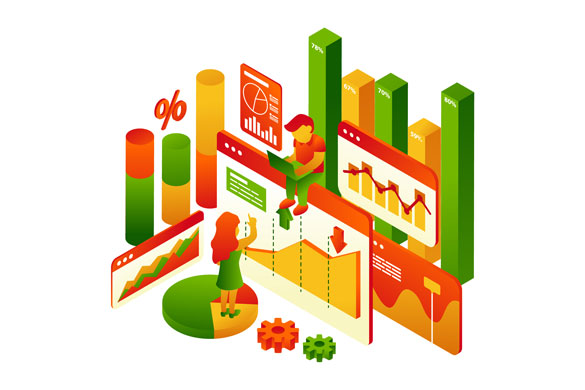 by Alok Ajmera
READING, UK - Artificial intelligence is increasingly becoming an ever-present part of our day to day lives. Virtual personal assistants like Alexa, Google Assistant, and Siri, are with us in our cars, our homes and every time we take out our phones. Like any good virtual assistant, these devices take extensive notes — in the form of data — and can end up knowing us far better than any human possibly could.
Is this alarming? It certainly feels that way while scrolling through advertisement-filled social media feeds displaying exactly what you've looked at and considered buying. But AI and the data it collects also makes our lives easier by deciphering what we want and presenting it to us with little-to-no effort on our part.
It almost makes you wonder: Why can't work be that easy?
As our reliance on data becomes more prevalent in our personal lives, it only makes sense that businesses follow suit by taking a simpler data-driven approach in the workplace. This shift has an effect on numerous departments and C-level executives, but perhaps none more so than chief financial officers. After all, CFOs have a wealth of data they need to comb through and analyze to generate reports on earnings and expenditures while minimizing risk, and spotting opportunities.
But with great data comes great responsibility, and CFOs have seen their roles greatly expand in the digital age. Deloitte has termed the functions modern CFOs are expected to perform as the "Four Faces of the CFO," which include:
Steward — responsible for base operational finance functions, like closing the books and ensuring compliance

Operator — tasked with increasing efficiency and effectiveness in the finance department and business operations at large

Catalyst — identifying opportunities for positive change and helping lead the charge

Strategist — providing data-based insight to act as an adviser to the rest of the C-suite
As the CFO's responsibilities increase, especially with the deluge of today's big data, shouldn't their technology shift to smarter and more efficient processes for managing this information, instead of sifting through mounds of data in time-consuming ways?
The ability to quickly analyze data, calculate risks, and inform decision-making is crucial to finance's role in the organization. There's immense value to be had in automating the planning, budgeting, forecasting and reporting through machine learning and analytics.
But automation is only the first step in bringing AI to finance. The next phase of machine learning, known as 'deep learning,' involves AI learning through layers of datasets, making its own optimization and adjustments. This allows CFOs and other financial professionals to spend less time pouring through spreadsheets and data sets and more time on what matters most — insightful planning and decision making.
Take for instance these examples:
Trusted insights for smarter decision making
AI-powered software can consolidate disparate sources of data, verify and sanity-check it to create a single reference point for the entire organization and to ensure nothing is missed. This removes oversight, which is a basic human error we all live with. Thanks to AI, we no longer have to...
Plan for the future
Among the most important benefits of collecting data is the trends it discovers. Rather than guessing, using observational/anecdotal data, listening to the loudest voice in the room or "going with your gut," finance leaders can make data-backed recommendations based on the trends identified by AI.
Analytics and predictions
The next level of machine learning is leveraging computer processing power to analyze data, quickly make assumptions, perform scenario analysis and predict outcomes. AI systems can review up to 800 million pages of text per second and even ingest new regulations as they are created, ensuring that their assumptions are always spot-on. Can you trust humans to always be right?
Consumer-like features
Have you ever been in a meeting, been asked a question and responded by saying, "Let me get back to you?" Through built-in natural language processing, in addition to machine-learning capabilities, financial professionals can ask questions of their data related to financial reports — just like consumers ask questions of Alexa, Google and Siri – and receive responses in real time for smart "on the spot" decision making.
Those three personal assistants — and the AI and data that powers them — are everywhere, after all. Isn't it time to welcome that technology into the workplace?
Alok Ajmera is President and COO of Prophix, a corporate performance management software provider
Keep up with the ever-evolving AI landscape
Unlock exclusive AI content by subscribing to our newsletter!!
You May Also Like
---